Books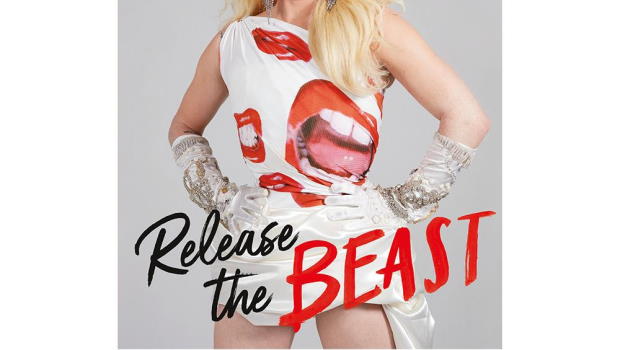 Published on October 18th, 2021 | by Chris O'Connor
Release The Beast: A Drag Queen's Guide to Life Book Review
Summary: A mix of memoir and guide book by way of academia.
It would be hard not to notice the pop culture sensation that RuPaul's Drag Race has become and whilst RuPaul's name is front and center… we have been inundated with a plethora of Drag Queen's who are making their own names stand out from the crowd. Bimini Bon Boulash is certainly someone who stands out from the pack. For anyone who knows much about Drag, they will know that "sass" or "shade" is quite common… Bimini is a refreshing break from that however and (certainly through this book) is all about being supportive and kind. Don't get me wrong… I don't mind a bit of "sass" here and there… but it is really nice to read positivity (this coming from an optimistic pessimist with a strong grumpy side).
Release The Beast reads like part memoir part guide book but also has a healthy dose of history (or I should say herstory). In fact at times it reads just like an academic paper and that's not a bad thing at all (that might just be me being nostalgic for my days of study). Not only does Bimini reveal some insight into their life but they also delve into the past of the LGBTIQ+ movement, explore elements of socialism and how the world of the past influences the present and our future. It's not a "self help" book in the sense of those fluff piece books that tended to flood the book stores a few decades ago or be top of certain talk show presenters book list for weeks, it draws on Bimini's own experience and uses those to show ways to tackle life.
It doesn't claim to have the answer to everything (a key distinction between it and "self help" books)… it takes a practical approach. It was a portion near the end of the book in which Bimini covers a trip to a yoga retreat and a moment during that experience that a contradiction in what was being taught showed up that told me I really liked their way of looking at things. The notion of look into mindfulness, yoga, meditation etc… but feel free to question those things and if things don't add up then move on (possibly still taking the aspects of them that work for you).
But I think it does come back to that positive vibe. The fact that this book isn't all about "spilling the tea" but is about taking an honest look at a life that has had some pretty incredible moments and sharing what has worked and what hasn't. When I first saw RuPaul's music video for Supermodel nearly 30 years ago… I never would have guessed how popular Drag would become or how many new and amazing talents would be uncovered by a series all about Drag. But nearly 30 years since then I still find Drag Queen's fascinating and arguably still underappreciated for all they do (Release The Beast will catch you up a bit on how influential they have been if you aren't yet aware).
A great read, not just to learn more about Bimini but also as a crash course on LGBTIQ+ culture then and now. Grab a copy and prepare to feel inspired.