Books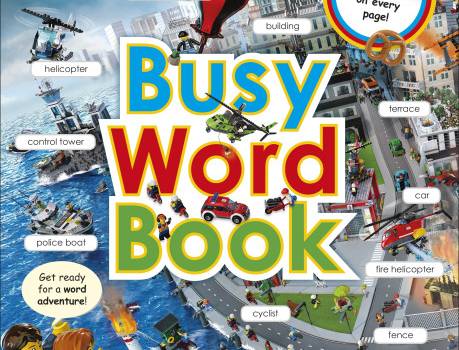 Published on December 26th, 2017 | by Tory Favro
LEGO City Busy Word Book Review
Missing LEGO
Summary: A busy book with lots of words for your little people to learn.
LEGO City Busy Word Book is just that; a hardcover 500 odd word book for young readers to go through and add words to their vocabulary through the universal language of LEGO. Aimed at younger people aged 4-8, it is filled with everyday items in LEGO form that are labelled with what they are as a learning aid. There is also a little find the item section in each area as well.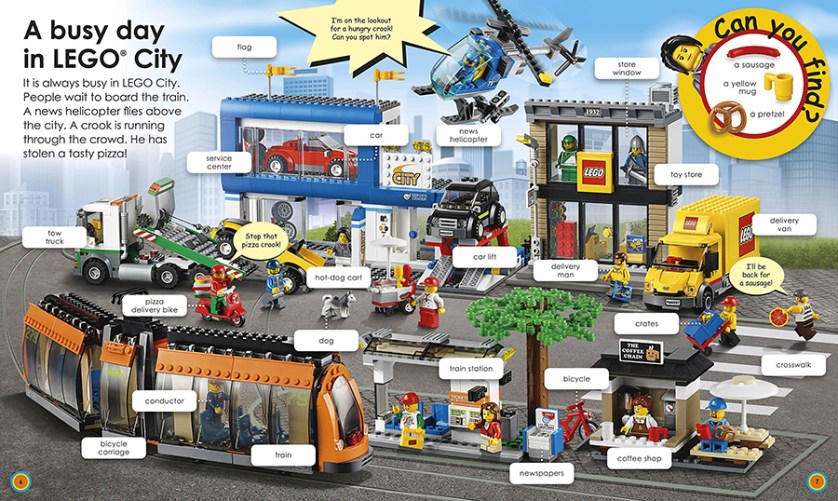 The overall quality you have no doubt come to expect from DK books is all over this one. As always the presentation is fantastic with a bright cover and good quality pages inside. The scenes are well shot and text clearly labelled. Each scene is introduced with a little blurb with the intention of providing a reason the picture is there. This is pretty much where it all starts and ends. I promise to explain and also add that I am a massive fan of LEGO which is why I get to review that material for Impulse Gamer. I'm also a parent, which will be key to what I add to this review.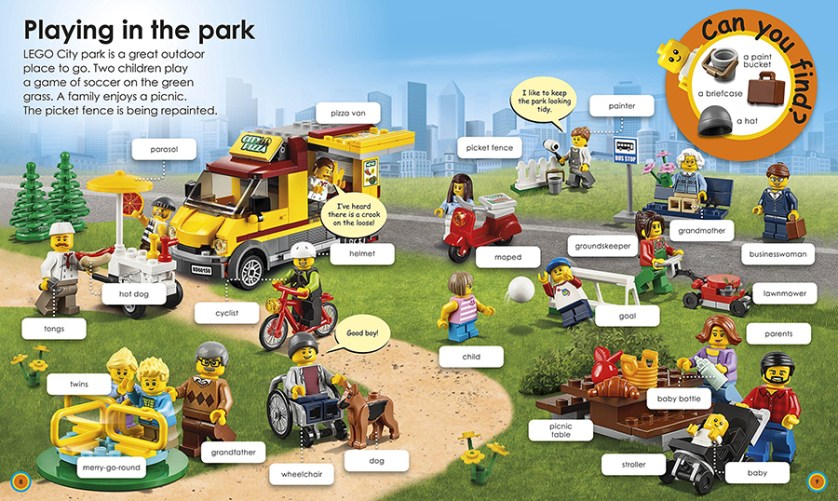 On surface value, you would struggle to review this title. There's very little to read to be honest other than a paragraph, then a ton of single words attached to images of said word. My worry with this book is that people are going to buy it and just leave it with their children to try and figure out. It is just that little too complex for that and as such I would strongly suggest that parents read this with their kids to provide some of the missing detail and dialogue that goes with such a volume. Quite frankly the words are sometimes too complex for children and other times the kids simply will not have phoneticised what they are reading properly. I get the concept but it would have been better if you had the word and a "How you say it" section under it.
There actually is not a lot to add to this one. It's not a bad book, but one that will be made a million times better if you interact with your kids when they are reading it. It will not be one that kids pore over themselves once they have found all the items the book gets you to locate. All the usual charm you expect from a DK LEGO book is present though and is the title's saving grace. Please do not take my score as a negative; it is simply a reflection that it could have been done just that bit better with parent/child interaction mentioned.  Which in and of itself is a poor outlook on society but with time poor parents relying heavily on marketing materials and ratings these days, it should have been a matter of course.
Tory Favro