Books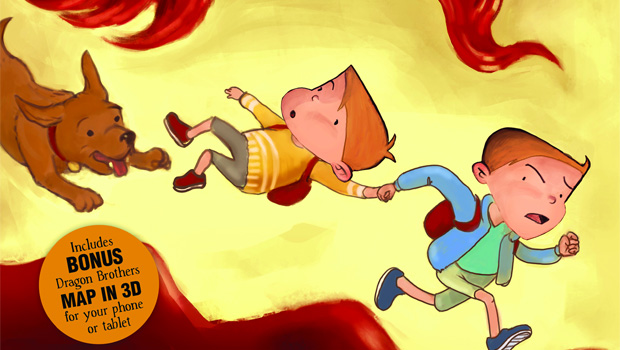 Published on May 28th, 2017 | by Andrew Bistak
The Dragon Hunters: A Dragon Brothers Book Review
Summary: The Dragon Hunters: A Dragon Brothers is a great introduction to brothers Flynn and Paddy!
The Dragon Hunters: A Dragon Brothers Book is the first instalment of this series that is written by James Russell and beautifully illustrated by Link Choi which introduces readers to a family who made a wondrous island their home.
The protagonists of the book are the delightful Flynn and Paddy, two brothers that with their dog Coco explore this magical island as they get themselves involved in all sorts of hi-jinks.
This first book in the series begins while the boys were making fun for themselves as Paddy decided to take their chocolate coloured Labrador for a ride which unfortunately ended with their best friend being taken by a dragon!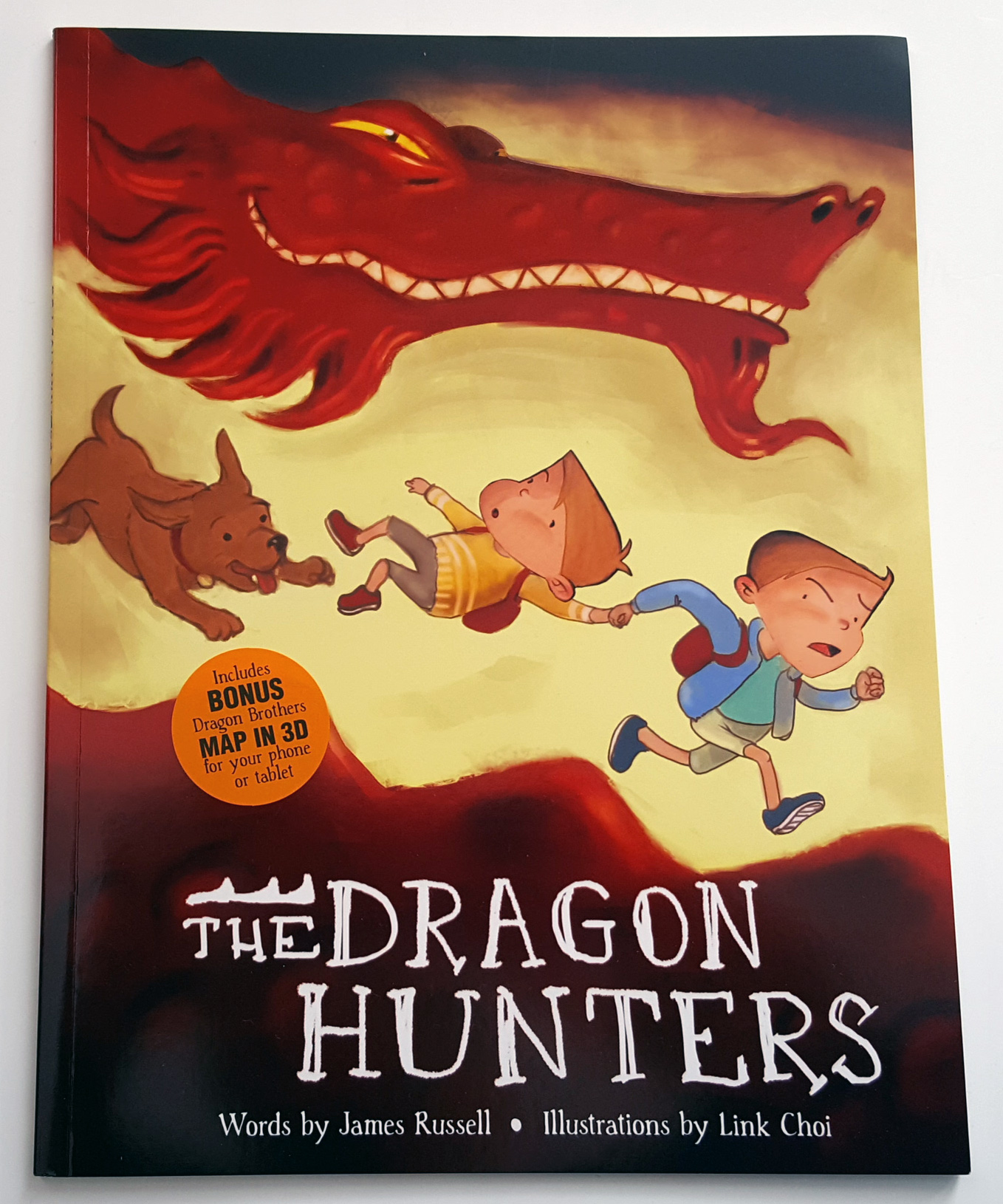 Beside an ancient forest,
Before you reach the sea
You'll find a tiny cottage
And a happy family.
So the boys decide to go find their pet dog as they packed their lunch and went exploring the island. So while the minutes turned into hours, they soon found themselves in a giant cave as they attempted to sneak past the dragon in order to save Coco.
The boys of course had a plan and although the dragon tried to stop them, they were victorious as they managed to get home before dinner and that night, they had dreams of magical dragons.
Writer James Russell really draws in the young reader and helps unleash their imagination of these mythical beasts that when matched with the stylised and detailed art of Link Choi, it really creates a story for the ages.
So not only is it well written and illustrated but it boasts a very entertaining story that is aimed at children between 3 to 6. In terms of scares, the chase scene in the book may scare younger readers but of course, the boys prevail!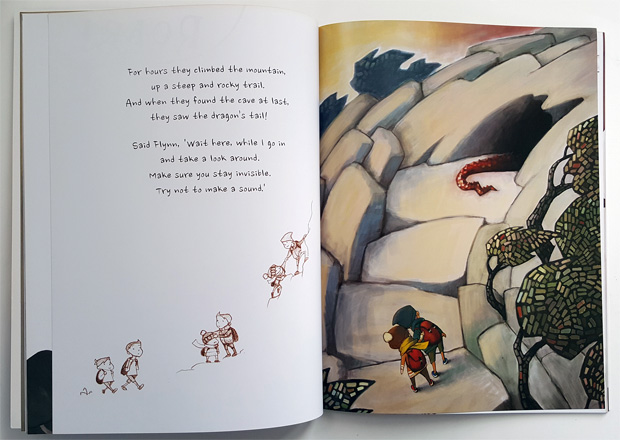 Final Thoughts?
The Dragon Hunters: A Dragon Brothers Book really captures the imagination of dragons and successfully creates two very interesting and likeable protagonists with the two brothers.
To complement the story, it comes with an accompanying app which turns the map of this book into an interactive feature thanks to augmented reality which gives this title another layer of interactivity besides your imagination.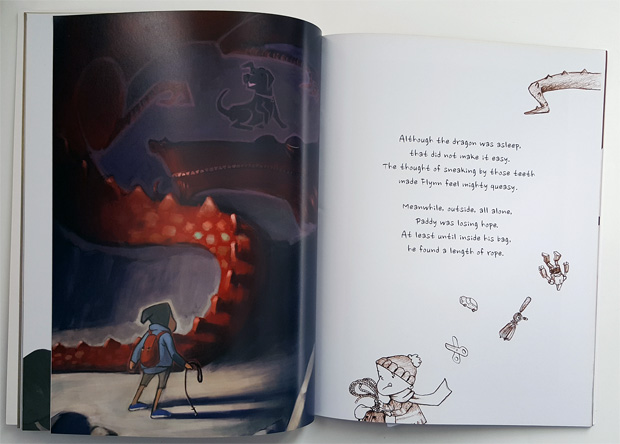 All in all, the Dragon Hunters: A Dragon Brothers Book takes a classic premise and modernises it into an exciting adventure that will definitely be part of your child's favourite books.
Recommended!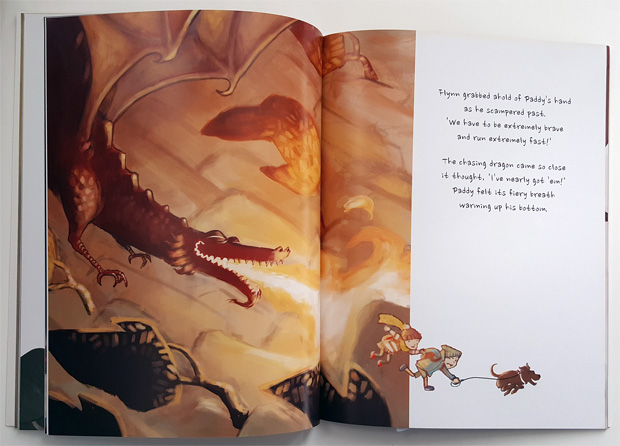 Book Details
Format: Paperback
Release: Apr 2017
Imprint: Jabberwocky
ISBN: 9781492649854
Pages: 40pp
Dimensions: 285x210mm
Price: AUD$14.99
Ages: 3 – 6