Books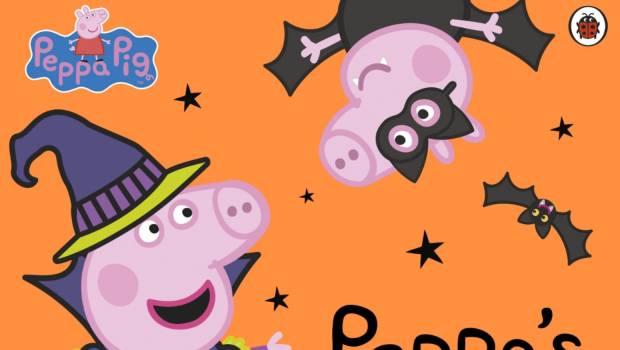 Published on October 18th, 2020 | by Andrew Bistak
Peppa's Spooky Halloween Book Review
Summary: Peppa's Spooky Halloween is a fun book about a not-so scary night of the year!
It's Halloween and Peppa and George are at Grandpa and Granny Pig's house! Together they try on some spooky costumes, decorate the house in spooky decorations and bake some spooooky treats. Everything's ready just in time for their Spooky Show!
Just in time for Halloween comes PEPPA'S SPOOLY HALLOWEEN that is an oversized book aimed at younger readers to help them get into the spirit of this festive and "spooky" night. The story starts with Peppa and George at their grandparents house where our favourite little pig asks Granny Pig if they could spend the day doing spooky things.

And from there, Peppa and George become involved in all sorts of Halloween fun from making spooky cakes, decorating the house with spooky things and playing spooky dress up, trying to figure out which "monster" they will be for the Halloween show. The story ends with Peppa and her family having a Halloween party at their grandparents as all their friends are dressed-up as spooky monsters in order to have a spook-tacular Halloween show! Needless to say, it ends on fun-filled high for everyone.

Final Thoughts?
Like previous Peppa books, these titles are superbly illustrated which mirror the TV Show and for the most part, the text flows quite well which helps draw the reader or the observer into the story. Needless to say, it's a true celebration of Peppa and with the added twist of Halloween from mummies to skeletons and magical unicorns, it's the perfect story for the 31st of October.
Oh… it's not very scary at all!

Book Details
Published: 1 September 2020
ISBN: 9780241412268
Imprint: Ladybird
Format: Paperback
Pages: 32
RRP: $14.99