Books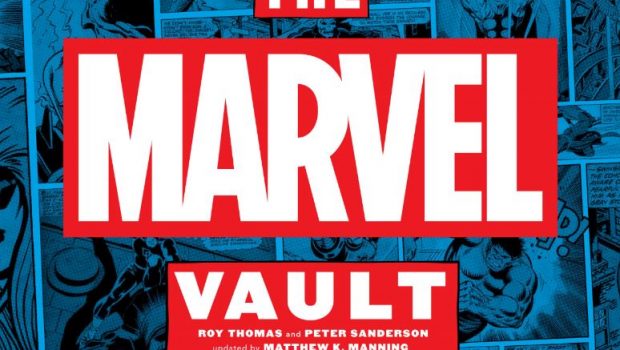 Published on November 24th, 2016 | by Andrew Bistak
The Marvel Vault Review (2016)
Summary: The Marvel Vault is a jam packed tome of comic book goodness!
This beautiful hardcover book by acclaimed authors Roy Thomas and Peter Sanderson is an amazing tome of all things Marvel Comics. Bursting with interesting information and wonderful imagery from the Marvel Comics Universe throughout its diverse and expandable history, this 192 page book is your one stop shop that includes information about its characters, stories and its creators. It should also be noted that this is actually the updated version of the Marvel Vault thanks to Matthew K. Manning which includes an additional 16 pages of information and visuals to really expand your knowledge and your visual senses. It's basically a who's who of Marvel through the ages and serves as a great reference for readers.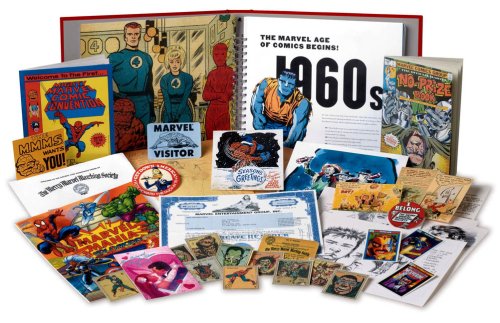 This book has also been dubbed as a Museum which is not wrong because it even comes with some great collectibles that includes a Sub-Mariner sketch, Fantastic Four Synopsis, Marvel Convention Program: 1975, 1990 Trading Cards plus a Stark Business Card which are neatly packed in an envelope. The first page even boasts the signatures of the greats that worked for Marvel such as Todd McFarlane, Roy Thomas and Neil Adams. On that note, the Marvel Vault is split into thirteen sections that include;
Introduction
1940's: The Golden Age
1950's: The Frantic Fifties – Plus  Year or Two
1960's: The Marvel Age of Comics Begins
1970's: Phase Two
1980's: The New Masters
1990's: Rise and Fall
2000's: Marvel in the New Millennium
2010's: The Marvel Mainstream
Afterword
About the Authors
Bibliography
Acknowledgements/Credits
Another element of this book that I enjoyed is that it even touches upon the controversies surrounding not just Marvel but the comic world. For instance, there is a section on the 'Parental Outcry' with the crazy psychiatrist called Dr. Fredric Wertham who believed that comics led to troubled youths. As a result, a senate hearing was held into juvenile delinquency that also led to the creation of the Comics Code Authority which attempted to make comics wholesome again! Then you have the 1990's which almost saw Marvel Comics shutdown but thankfully this never occurred, rather it forced them to rebuild the business which has helped them become the number one comic company in the world, not to mention their string of blockbuster movies.
Of course, it's all about the 60's for this company which is where Marvel Comics really began and thanks to Stan Lee, he changed the predictable nature of comics and turned them into something special which saw a new age of comics begin. The Marvel Vault also highlights the many characters who touched this universe like the late great Jack Kirby whose art launched the god Thor into a household name. So as comics changed so did the medium which was not just for children anymore but rather, for people of all ages and nationalities. The final part of the book revisits the second Secret Wars which saw this comic book universe change once again as all realities were destroyed and in its wake was a new Marvel universe. Although I'm a DC fan, I love how Marvel is considerably more progressive than this aforementioned company such as more characters of different colour and even gay characters.
Final Thoughts?
This well presented hardcover from the Titan Publishing Group and distributed in Australia by New South Books is a must have item for any fans of the Marvel Comic Universe that contains everything you need to know about its diverse history. It is also well written by Roy Thomas and Peter Sanderson but the highlight of this release are the amazing images from this comic universe that really makes you appreciate how this humble comic company began to the behemoth it is today in both the comic and movie industries.
Highly Recommended!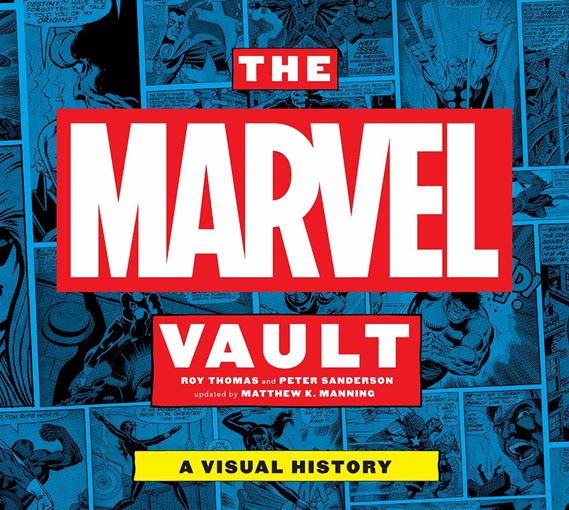 Book Details
Format: Hardback
Release: Nov 2016
Publisher: Titan Publishing Group
ISBN: 9781785652875
Pages: 192
Size: 260x284mm
Price: AUD$59.99, NZD$69.99