Books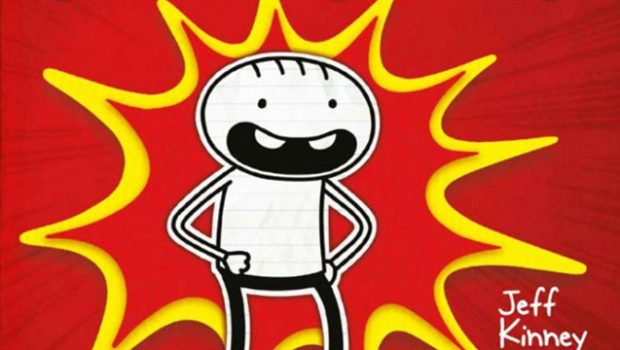 Published on April 22nd, 2019 | by Tory Favro
Diary of an Awesome Friendly Kid Book Review
Summary: A continuation of the highly successful Diary of a Wimpy Kid series
Diary of an Awesome Friendly Kid is by Jeff Kinney and distributed Penguin Books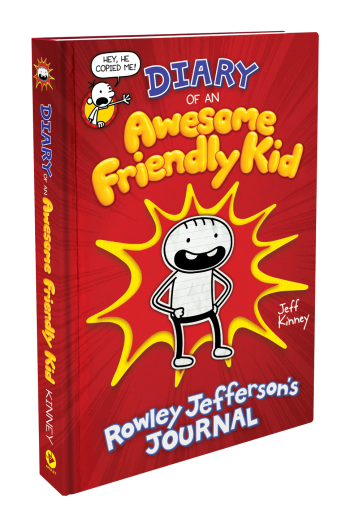 A spin off to the Wimpy Kid series, this book lets us see the world from the perspective of Greg's best mate Rowley Jefferson. Rowley is the loveable goof that we have come to know and love from Wimpy Kid and is in the same format as those books so perfect for younger readers who want a good belly chuckle though I do think that a lot of kids will start worrying more about Rowley's mental health by the end of it!
It can read as a stand alone or to accompany that which we already know from the other books. From the outset however, this book should have just been put into the Wimpy series, as the way that Kinney has crafted it, is a Greg story with bits of Rowley throughout. Which in the book is a machination of Greg to have him featured in yet someone else's story.
It is interesting to see the interaction between the two. The way this is told, I actually began to really dislike Greg who we have been rooting for this entire time across a massive series of books. He is a liar and a manipulator and to be honest, utterly unlikeable. The way he treats poor old Rowley is despicable and far from the mental picture that we've had right up to this point. The book is a litany of Greg deriding Rowley and tricks that he plays. He comes across as a bully.
However the style is as mentioned very easy to read and accompanied by cute drawings and comic strips. I do think this format works especially for younger people who might struggle with straight prose. There are no hard words here for the kids, and interestingly enough shows the other side of the boys friendship and Rowley's parents observations which align with what a poor friend Greg is to their son.
Final Thoughts?
This book is a fun little read and worth picking up at the very least as a morality tale for your kids on how NOT to be a friend. Kinney has not reinvented the wheel with this one, nor has he had to. The beauty of books like this is that there are always a new generation of youngsters to read these books so there is no real need to grow with the characters unlike the Harry Potter series. Whilst there is a lot of nasty in this one, it is all wrapped up in a nice bundle that is totally digestible.