Books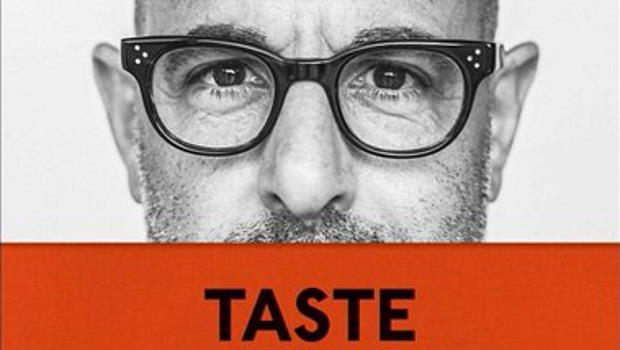 Published on October 7th, 2021 | by Chris O'Connor
Taste: My Life Through Food Book Review
Summary: A wonderful exploration of everything that food is and can be. Not just sustenance for the body but also for the soul.
I enjoy reading biographies and getting a glimpse into the lives of people I find fascinating. I have, for quite some time now, enjoyed watching cooking shows (albeit not the competitive ones). Taste: My Life Through Food blends those two worlds and does so in a way that is thoroughly enjoyable. Early on Mr Tucci points out there will be plenty of puns and when I read of his dismissal of those who are offended by a certain method of preparing a drink I was quite confident I was going to enjoy this book on many levels.
Mr Tucci takes us from his youth, growing up in an Italian American family in which the food was lovingly prepared and the appreciation of it fostered heartily, to his days as a young man enjoying the variety of eateries in his neighbourhood in between jobs to the notion of choosing work (somewhat) based on what culinary opportunities they may present. It's somewhat interesting reading Mr Tucci "name dropping" considering that his own name is no doubt one that others are happy to drop whenever possible.
Throughout our tour of Mr Tucci's life and food experiences we are (sadly) reminded of just how many fantastic eateries are no longer around and how chain restaurants (and other establishments) seem to have watered down the vibrancy of what was once on offer. Fortunately we are also presented with a number of fantastic recipes both family favourites and some from chef's that have pulled the curtain back on some of the magic they perform in their kitchens. For those who like a tipple there are also a handful of recipes to sate your thirst.
Mr Tucci comes across as very approachable with a wry sense of humour that will likely have you chuckling as much as your mouth may salivate. I will also say that thanks to reading this lovely book I finally attempted to cook lobster (for the record, not the way explained within)… it didn't go as well as I would have liked… but I am glad that I finally gave it a try. I won't spoil anything but there's a chance Mr Tucci's performance background inspired him to write somewhat of a cliff hanger (of sorts) into the last portion of this book. I am very happy to say that the cliff hanger is resolved and things work out well… but I did get a bit concerned (maybe teary) as I neared the final pages.
An easy recommendation. For anyone who enjoys Mr Tucci's work on the big or small screen or who has enjoyed his previous food related work. Grab a copy for the memoir, stay for the recipes.