Books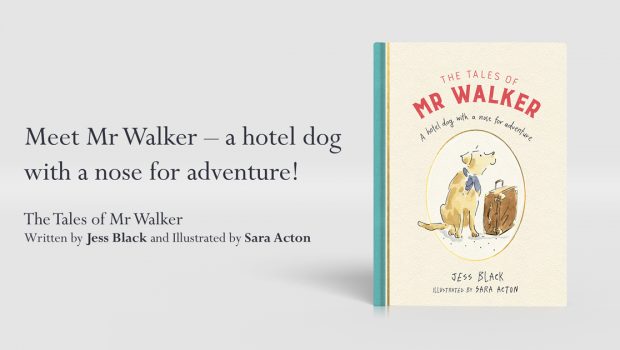 Published on November 27th, 2018 | by Tony Smith
The Tales of Mr Walker Book Review
Summary: Mr Walker is beautifully written about a real-world dog as the reader follows the fun and exciting adventures of this colourful pooch!
Welcome to the colourful world of the loveable Labrador dog known as Mr Walker who has just been adopted into a new family who happen to live in a majestic hotel. So while Mr Walker gets to know his family, he also has the chance to meet the colourful guests and staff who visit his home as we follow his fun adventures.
Later that morning, Mr Walker trotted across the lobby, his nails tippety-tapping on the marble floor.
The book is written by Jess Black with illustrations by Sara Acton who both do a wonderful job at bringing the world of this Labrador to life and as a great fun fact, this story is actually based on a real guide dog who does live at the Park Hyatt right here in Melbourne Australia. It also makes you want to visit the real Mr Walker!
Mr Walker and Omid slunk behind the edge as sirens range out in the distance. They took care to move slowly and cautiously so as not to alert the burglars to their presence.
The Tales of Mr Walker is also split into four short-stories (Mr Walker at the Park, Mr Walker and the Mystery Guest, Mr Walker and the Garden Surprise and Mr Walker Finds a Home) and the writing of Jess Black will draw readers of all ages into the story of this dog as your imagination almost brings this pooch into your home. I also like how she channels the emotions of Mr Walker, including the denizens of this plush hotel that he calls home as he gets all involved in all sorts of activities.
Mr Walker had a wonderful time showing his famous guest around the park. He introduced him to his friends and favourite trees, and took him to sit at his favourite bench.
Final Thoughts?
All in all, The Tales of Mr Walker is a thoroughly enjoyable and well-written book with some fun illustrations to help tell the tale of this real-world dog. So if you enjoyed his book, author Jess Black has a wealth of other titles based on dogs available as well!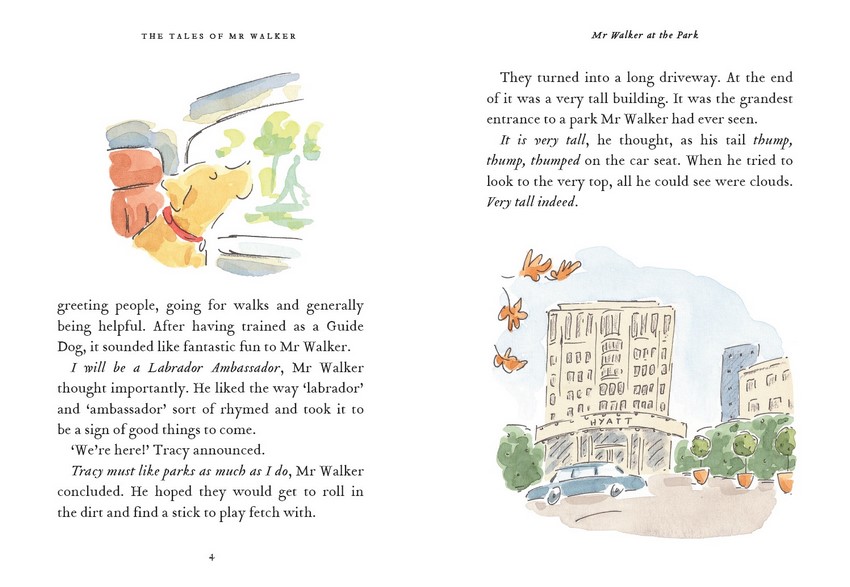 Official Blurb
Introducing Mr Walker – a hotel dog with a nose for adventure!
On a brilliant autumn's day, Mr Walker arrives at the grandest hotel in town. While things get off to a wobbly start, this charming Labrador is determined to put his best paw forward. And it's just as well because the most unexpected adventures await . . .
The Tales of Mr Walker contains four delightful stories inspired by the real-life Mr Walker, a Guide Dog Ambassador who now calls Park Hyatt Melbourne home.
Royalties from sales of this book go to Guide Dogs Victoria.
Publisher: Penguin
Format: Softcover
ISBN: 9780143793076
Release Date: October 29, 2018
Label: Puffin
Pages: 192
Price: $24.99
For more information, please visit https://www.penguin.com.au/books/the-tales-of-mr-walker-9780143793076