Books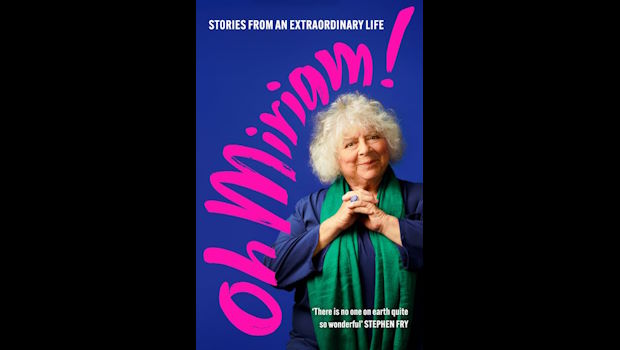 Published on September 20th, 2023 | by Chris O'Connor
Oh Miriam!: Stories From An Extraordinary Life Book Review
Summary: An international treasure, in her own words... with little to no filter, how delightful.
There is a notion that, at least some, celebrities are larger than life… they project a presence that just seems to radiate a powerful essence. I think it's fair to say Miriam Margolyes is one of those people. I think perhaps what I love most about Oh Miriam!: Stories From An Extraordinary Life is that it certainly feels as though it is all completely as it happened, not filtered not polished or refined to avoid embarrassment or shame… it is simply told as it is.
That may sound like an odd thing to say, after all this is an autobiography, but let me provide some context. A few years ago I read Brian Blessed's autobiography, I think it fair to say someone else who projects a larger than life presence. That book felt very braggadocious… perhaps it wasn't, but it certainly felt that way. But Miriam's book feels so down to earth and earnest, there's no shying away from bodily functions, noises or smells, there's no sense of exaggeration of abilities… just a very open and honest recollection of some moments of a life that has already had some pretty fantastic moments.
I would imagine I don't need to explain who Miriam is… I'm guessing that by expressing an interest in this book that you are well aware of at least some of her work (as she mentions, Harry Potter fans make up a large portion of her current fan base). It is also likely that you are aware of her willingness to speak her mind (and as she mentions… say what others are thinking). Hardly a shrinking violet in regards to politics or justice of any form… she is truly a force of nature.
I think part of what conveys that sense of honesty in the book is Miriam's very open nature about her current state of health… she admits that her current state of mobility is likely directly related to her not looking after herself, not being as active as she should and being a lazy person… hardly the words of a braggart.
Not just a talent on stage and screen, Miriam has also never been afraid to use her voice to help those in need and is certainly not shy sharing her opinion on the state of politics at home and abroad. From the way a director treats their cast to the way politicians treat their constituents, when and where she can she will not hesitate to speak her mind (sometimes ruffling a few feathers along the way.).
Final Thoughts:
Oh Miriam!: Stories From An Extraordinary Life is a fantastic book if you love to read autobiographies. There's always an extra level of charm when the subject of a biography is also the author… a level of candour that is a bit trickier to attain when writing of someone else (especially if it's someone the author admires… though perhaps some autobiographies are also written by authors who admire their subjects). If you are uncomfortable with swearing, open talk about sex and bodily functions then don't grab a copy… for the rest of us (for whom those things sound like a bit of a fun read)… grab a copy and enjoy learning more about a truly wonderful person.