Books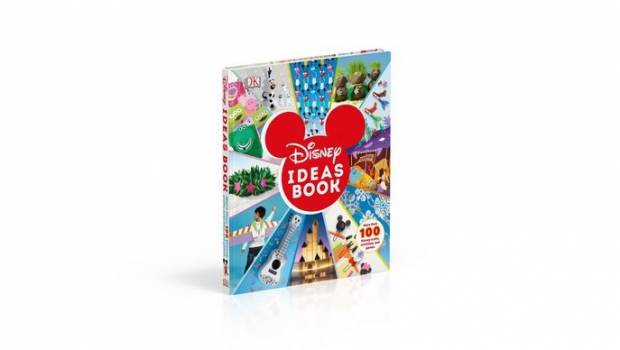 Published on September 27th, 2018 | by Tony Smith
Disney Ideas Book Review
Summary: Disney Ideas is a true inspiration and celebration of the world's of Disney!
Some of our best memories is from when we have created something ourselves or with others and this is where DK's new book, DISNEY IDEAS comes into play which gives the reader access to more than 100 amazing crafts, activities and games. At its core, DISNEY IDEAS not only celebrates the wondrous institution known as Disney but it gives children and adults the information needed to create some truly fun projects that is beautifully presented with some stunning images and easy to read instructions to support you in the process.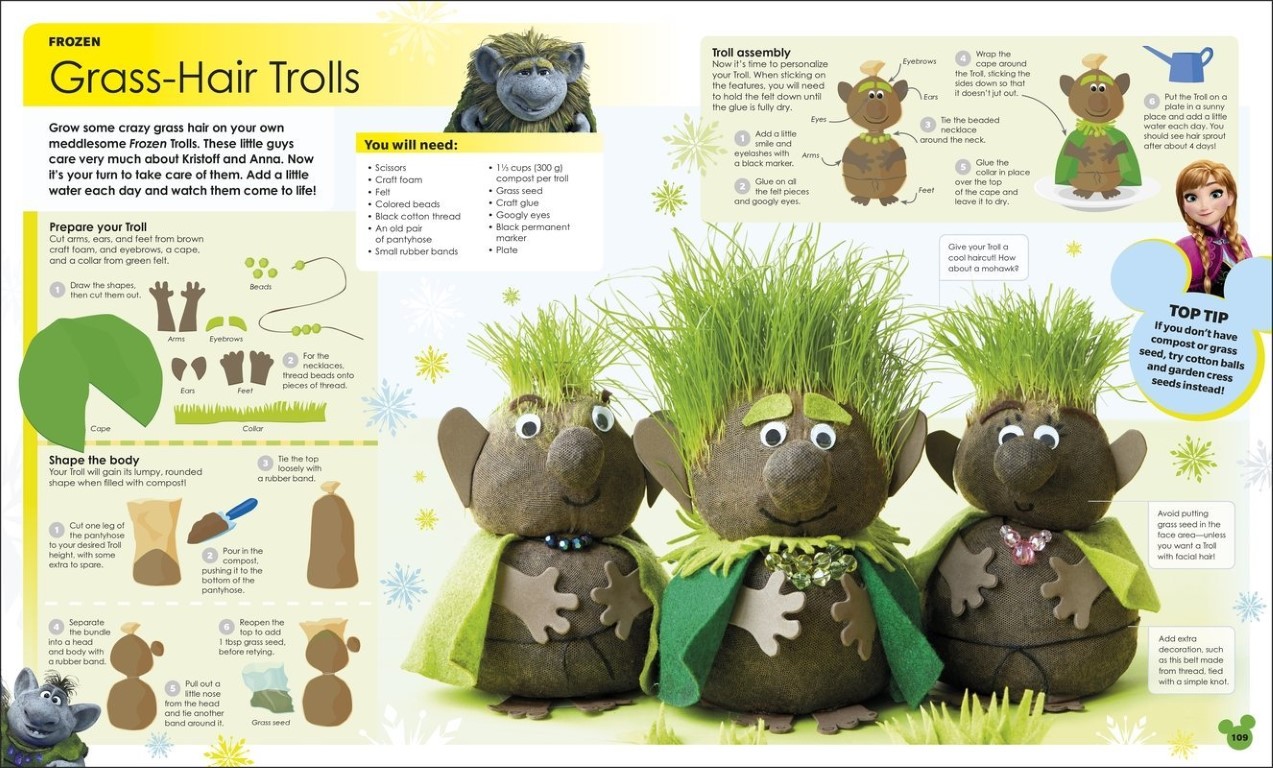 DISNEY IDEAS is also created by Elizabeth Dowesett and her projects are very informative with a simply to follow step by step guide. Furthermore, it's quite a diverse project book and the author has really thought outside the square in terms of the creations and activities that she allows you to engage in. Another highlight of DISNEY IDEAS is all the different Disney worlds included in this book from classics such as Snow White and the Seven Dwarves to modern blockbuster hits such as Frozen and Toy Story. Adding to this premise are the fun facts that are littered throughout the book which gives you a fun insight into the characters themselves.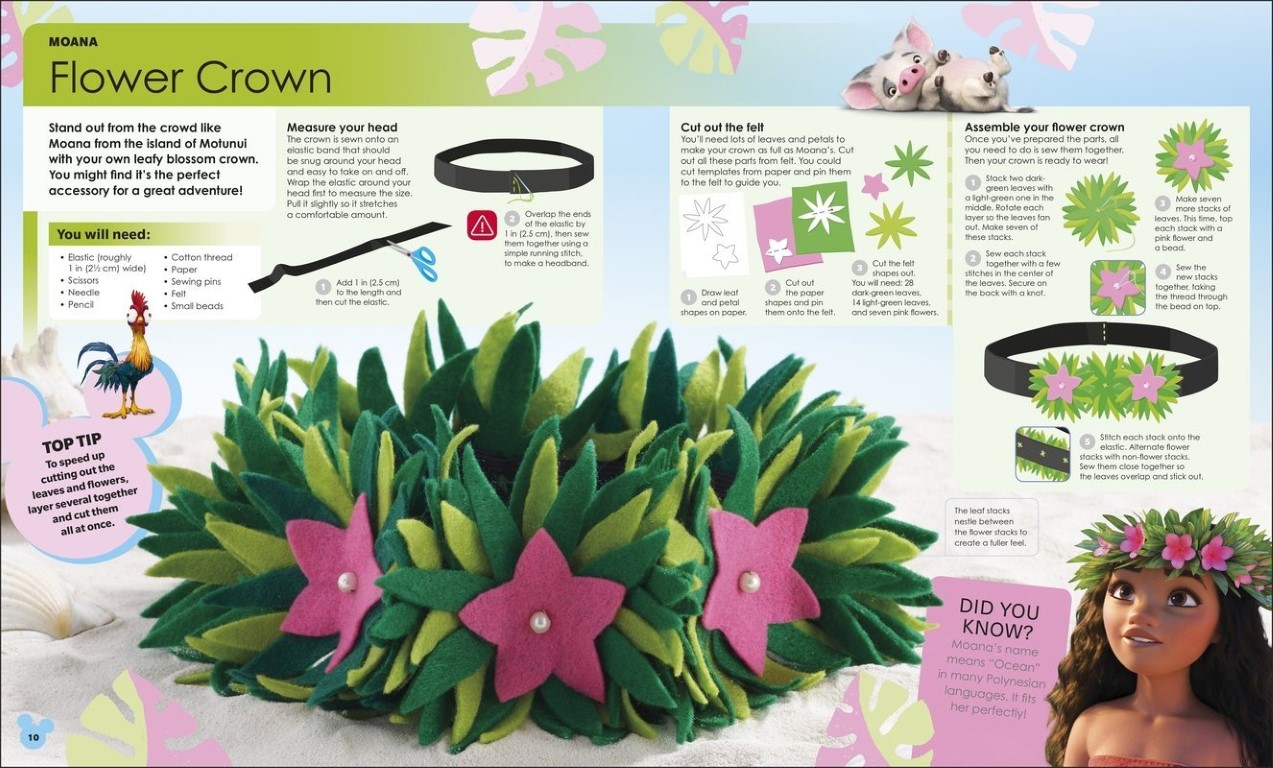 At 200-pages in length, DISNEY IDEAS is split into six categories that include;
Make Believe
Games
Art
Activities
Craft
There's also a section to help reader find their favourite characters which lists all the Disney films included in this book, including the games and activities that they you can create. So whether you're making Felt Animal Masks (Lion King), creating a game called Kiss the Frog (The Princess and the Frog) or building a Paper Element Parade (Dumbo), the information contained in this book and as mentioned is not only well written but very easy to follow which is where it shines. Simplicity is definitely the key.  Then you have the fun facts in the book such as Judy's ears from Zootopia helps her hear the noises parking metres make or that the Pixie Hollow in Neverland is the home to hundreds of fairies, including Tinker Bell.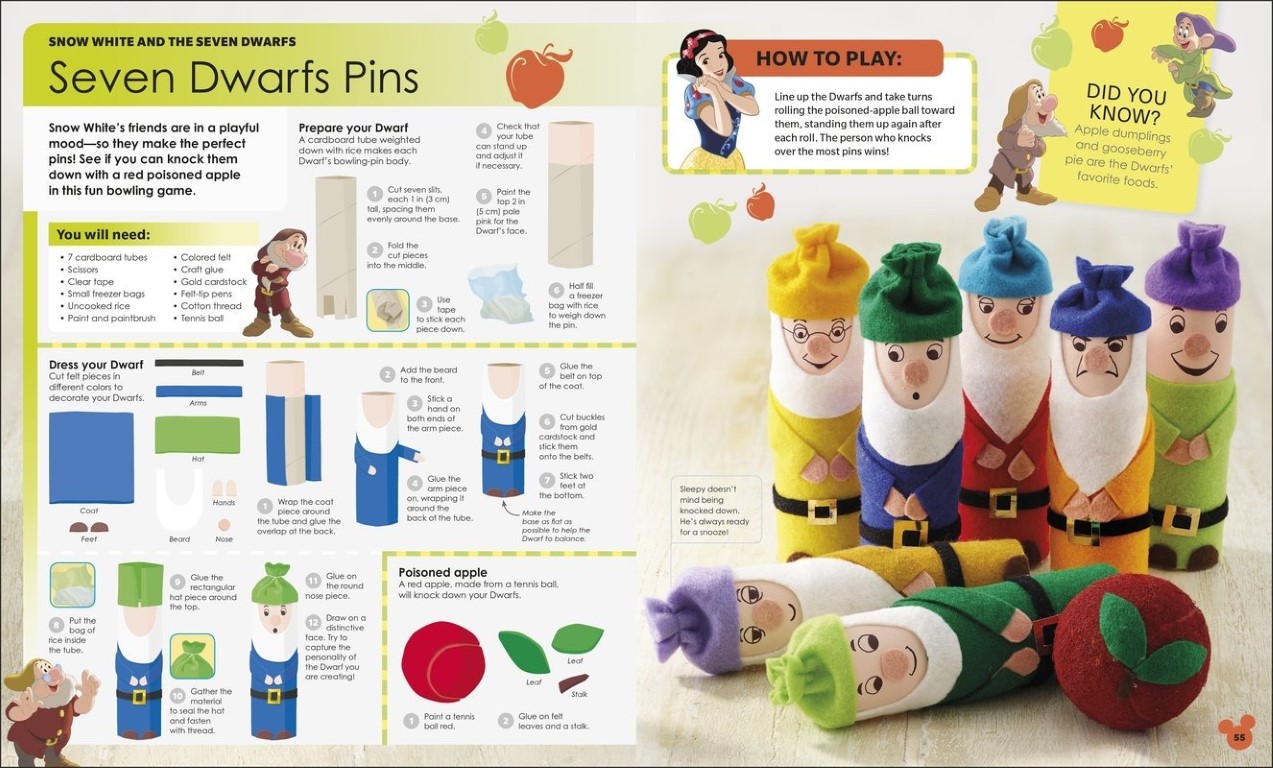 Final Thoughts?
If you're looking for a fun and interactive book for your children, it's hard to look past DISNEY IDEAS that gives you access to over 100 projects to get involved in and more importantly, they are quite affordable to make. As a result, DISNEY IDEAS will give you countless hours of creativity and fun for the whole family and with the school holidays now on, it's perfect timing!
Highly Recommended!