Books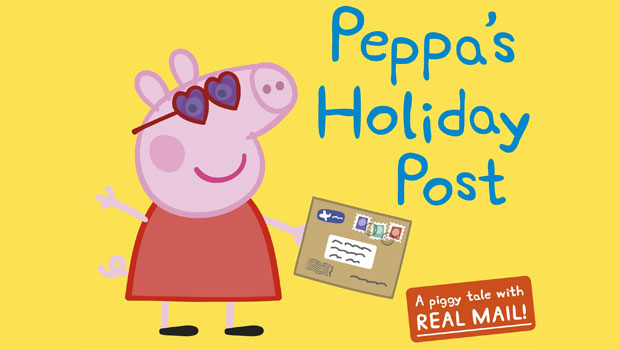 Published on August 20th, 2017 | by Andrew Bistak
Peppa's Holiday Post Book Review
Summary: Peppa's Holiday Post Book is an interactive mystery!
This truly delightful book from Ladybird revolves around the enigmatic and colourful Peppa Pig who has become an entertaining character for children across the globe in a variety of different mediums. So even though the 21st century is filled with technology that tries to draw the attention of children, books are still a wonderful way to explore the imagination of kids and also serve as a great learning tool. This hardcover book is also well presented with excellent thick paperstock and images that almost jump out of the page.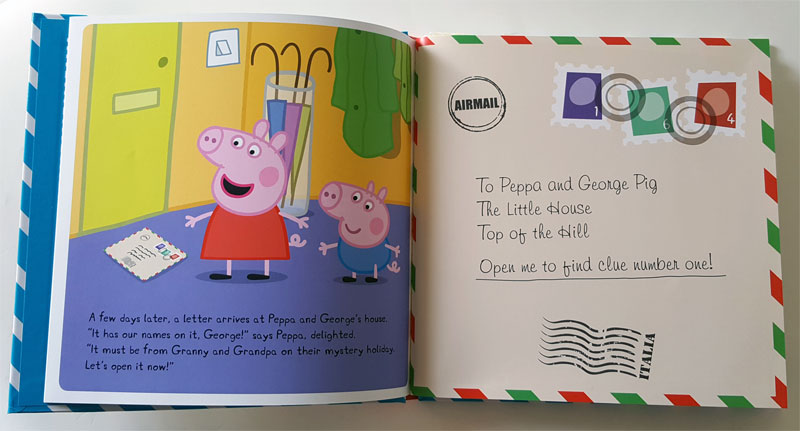 The story behind Peppa's Holiday Post revoles around Peppa who is trying to solve the mystery of where Granny and Grandpa Pig have gone on their holidays. So by joining Peppa, her brother George, the colourful images and words will take younger readers on a very colourful and special journey across the world. Furthermore, this current book from Ladybird is actually a physical mystery as it contains six special pockets that are filled with pull-out clues and activities to help engage children and make this read quite an interactive experience.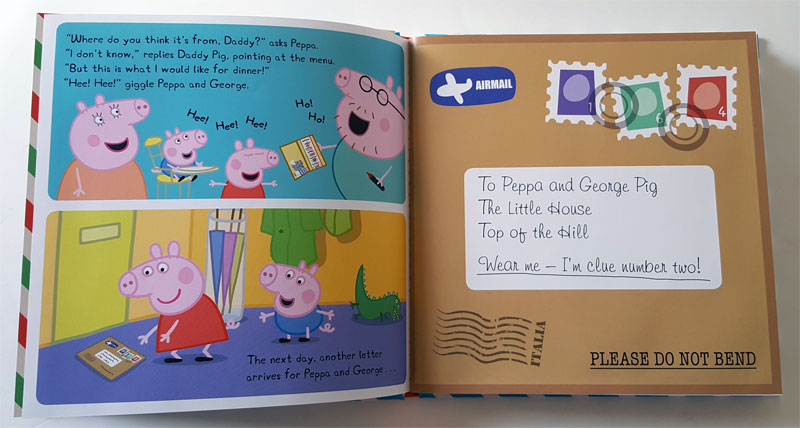 So as you read the text, find the clues, Peppa's Holiday's Post puts together a very interactive story that is also accompanied by some beautiful colourful illustrations and by the end of the book, you'll find out along with Peppa (probably a little earlier) where her grandparents went on their amazing holiday overseas. It's quite a 'novel' idea which adds a different layer to reading a book.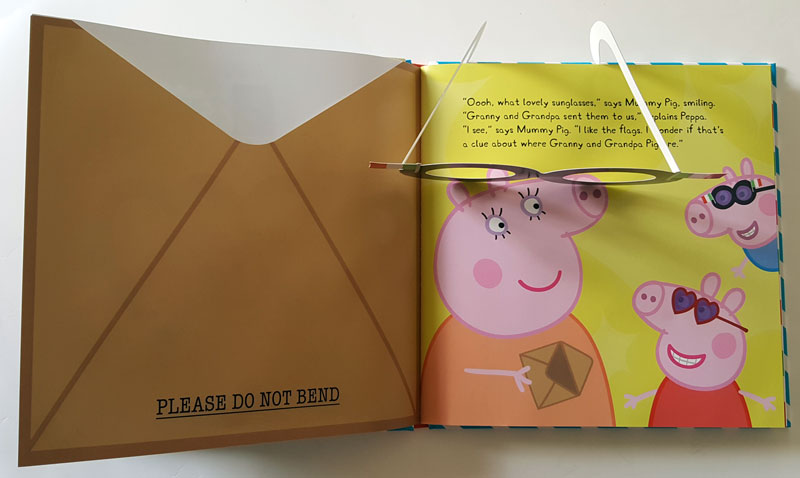 Final Thoughts?
Peppa's Holiday's Post is a fun and interactive book for younger children as they go an imaginative adventure with Peppa and George as they investigate the holiday destination of their grandparents. All in all, it's a fun book that will definitely become a favourite.
Book Details
Title: Peppa's holiday Post
Format: Hardback
ISBN: 9780241294611
Release Date: August 28, 2017
Publisher: Ladybird (UK)
Pages: 32
Distributor: Penguin