Books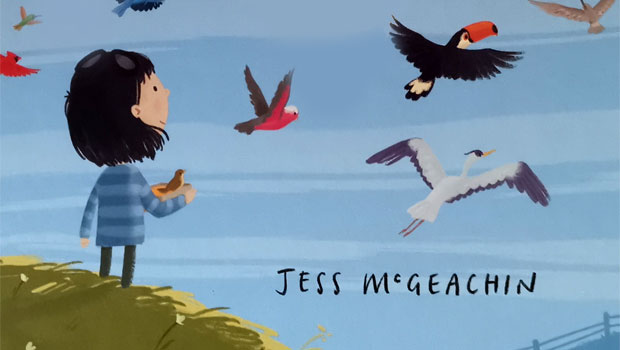 Published on July 21st, 2019 | by James Wright
Fly Book Review (Jess McGeachin)
Summary: Fly is the heart-warming about a girl called Lucy who believes she can fix anything.
This beautiful hardcover children's book is by Melbourne author and illustrator Jess McGeachin who successfully brings the story of a young girl called Lucy to life. The premise behind the book Fly is about a girl who has a knack of being able to fix things and when she discovers a bird with a broken wing, she believes that her wonderful Ms Fix-it skills can be applied to this little bird.
Fly is a beautiful story of determination no matter the odds, and love in the face of loss
As we are introduced to Lucy, we learn that she fixes things from wonky letterboxes to broken watches and even her dad's binoculars. However when she finds a tiny bird with a broken wing behind the old garden shed, her fix-it skills are really put the test but before she starts, she gives the little bird a name, and that is Flap. Lucy then engages in some research and builds herself her very own air plane in order to help Flap.
Taking the plane high in the sky with Flap, this invention starts to fail but fortunately for Lucy and her little injured friend, they are saved by all sorts of wonderful birds from a Toucan to a Pellican where she realises that not everything can be fixed and during the last days of summer, her little friend is one day gone. However while she misses Flap dearly, she remembers the fun times with her dad and as a way to celebrate this little injured creature they build a bird's nest together which is a heart-warming way to conclude.
Lucy called hi Flap. She made a shoebox bed while Dad took a closer look.
Apart from the concise text that helps bring the world of Lucy to life, the illustrations of McGeahin truly helps in bringing all elements of the story together. More importantly, his stylised art with water colours creates this almost magical experience that while children aim and fly high in the sky, it is also a story that not everything goes according to plan which is quite a beautiful message.
Fly is published by Puffin Australia and is available from 6 August 2019 at all good book stores.
Gallery
Book Details
Title: Fly
Author: Jess McGeachin
Published: 6 August 2019
ISBN: 9781760892562
Imprint: Puffin
Format: Hardback
Pages: 32
RRP: $24.99