Books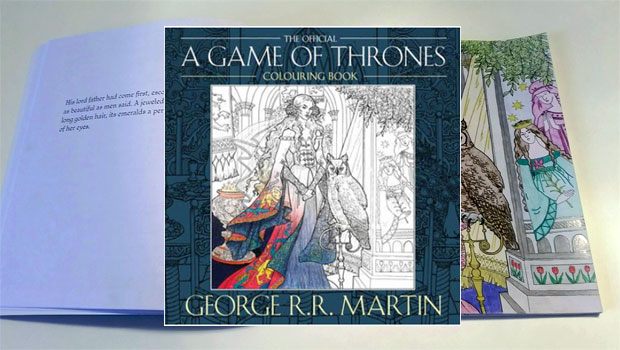 Published on November 19th, 2015 | by Andrew Bistak
The Official Game of Thrones Colouring Book Review
Summary: The Official Game of Thrones Colouring Book is a surreal way to colour the world of Westeros
"Colour is coming" and given the popularity of adult colouring books and the HBO series Game of Thrones, it's easy to see why these two mediums merge so well! The Official Game of Thrones Colouring Book boasts 45 pages of original black and white images that were inspired by the popular novels by George R. R. Martin which started with A Song of Ice and Fire and allows fans of this series or those hooked on colouring to add their own colour combinations to this wonderful universe created by this acclaimed author.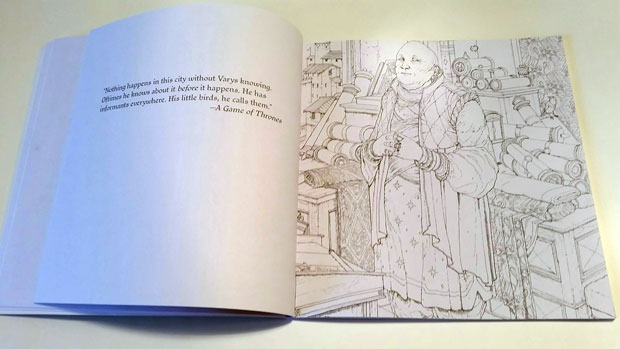 To complement the stunning images by Yvonne Gilbert, John Howe, Tomislav Tomic, Adam Stower and Levi Pinfold, The Official Game of Thrones Colouring Book also boasts some great quotes from the book series which really adds a strong link to this amazing series of novels and of course the popular HBO series.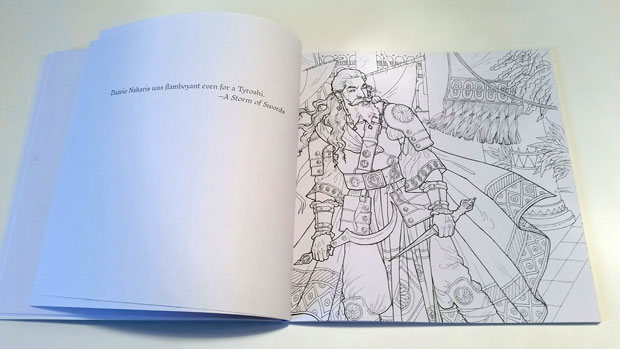 Furthermore, some of the images included in this book are extremely detailed and will take some considerable time to finish due to intricacies of the images. However a few are a little too Spartan in relation to some of the lines that does not give you enough boundaries for your pencils. I prefer my colouring to be in the boundaries of black borders opposed to unfinished lines.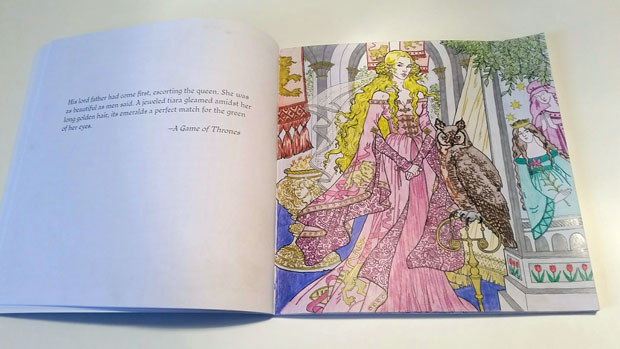 Fans of the original novels will also appreciate the imagery included in this colouring book such as Jamie Lannister, Daenerys Targaryen, the giants of the North, Kings Landing plus even some of the coat of arms from the various houses from these kingdoms that play the game. As mentioned, some of the quotes from this colouring book are quite engaging and I've included a few below to give you a taste.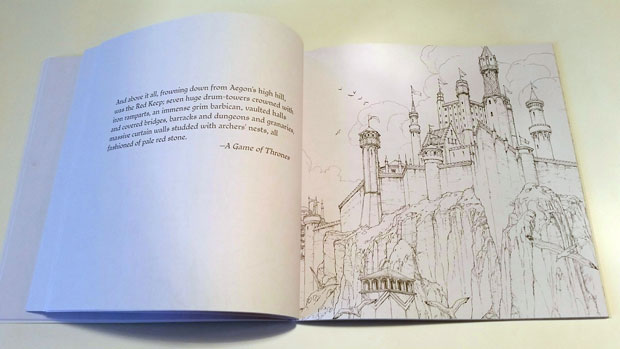 "His lord father had come first, escorting the queen. She was as beautiful as men said. A jewelled tiara gleamed amidst her long golden hair, its emeralds a perfect match for the green of her eyes."
– A Game of Thrones
"Our walls are made of wood and painted purples. Our galleys are our walls. We need no other."
– A Fear of Crows
"Daario Naharis was flamboyant even for a Tyroshi."
– A Storm of Swords
Final Thoughts?
In conclusion, The Official Game of Thrones Colouring Book successfully pays home to the novels by George R. R. Martin that allows fans to experience some original artwork and then add their own colours to these gorgeous pictures. So if you want a collector's item or just need to relax with some beautiful imagery from the world of Westeros, then I could happily recommend this enjoyable colouring experience withThe Official Game of Thrones Colouring Book.
Recommended!