Books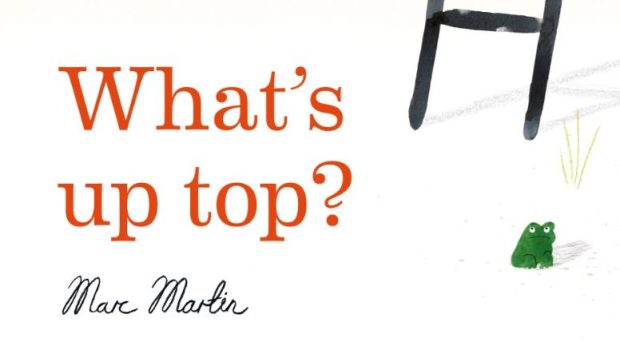 Published on July 24th, 2017 | by James Wright
What's Up Top? Book Review
Summary: What's Up Top? is almost a modern incarnation of Dr Seuss!
Written by the award-winning author of Lots and A River Marc Martin, he returns with a delightful read for younger children about a very interesting story about what's up top of a ladder that is almost a rhythmical book with some very colourful illustrations. For parents or teachers who grew up with the books of Dr Seuss, What's Up Top almost has a similar vibe as there could be a number of things.
It is here where Marc Martin shines as an author as he keeps children invested in his story and does create a little guessing game, including expanding their imagination. So as he goes through a variety of objects, animals, people and places, the colourful and stylish art really draws you in, not to mention the clever text. This raises the question as to what's up top? Is a black-and-white cat? Or a castle and moat? Or a hotel?
Without spoiling the guessing game of the book, there's a couple of twists and interesting answers, including a cute little penguin who is scared of heights. All in all, What's Up Top is a fun story that is a great way to engage children and have them read along, especially with the great illustrations that almost have this fairy tale feel to them.
Final Thoughts?
What's Up Top is an enjoyable read about what could be at the top of a ladder which is all about exploring the imagination of children. Author Marc Martin should be commended on the words he has chosen to create this clever story that really resonate well with children and when matched with the art, it creates an interesting world to visit.
What's Up Top? is available from 28 August 2017