Books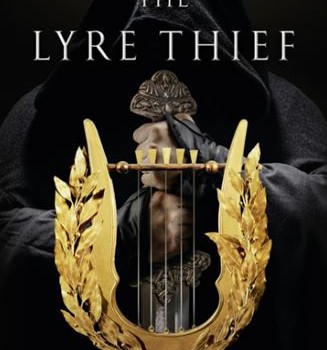 Published on March 9th, 2016 | by Tony Smith
The Lyre Thief Book Review
Summary: The Lyre Thief features gods and men with some heavy political intrigue, mystery, romance and of course action!
Jennifer Fallon returns to the world of her bestselling Hythrun Chronicles with an all-new trilogy as we follow Princess Rakaia of Fardohnya who escapes bondage thanks to her half-sister Charisee, her slave, best friend and a person who could almost pose as her twin. We also see the return of R'Shiel, the Demon Child who is still searching for her own escape and there's also a mysterious assassin who has ties to the Royal Family… and of course, the gods themselves!
Being a fan of Jennifer Fallon and her previous novels, I must admit that I really enjoyed revisiting this universe again which included some great world building concepts and exceptional character driven narratives which really made you get into their headspace, especially from their point of view. The two protagonists Rakaia and Charisee are great characters who are not only likeable but have this richness and magic to them.
The "villains" are interesting and not everything is what it seems in this book and needless to say, Fallon definitely has a knack for writing strong characters and with all the political intrigue, drama, action and even romance, The Lyre Thief is a well-written fantasy that had me on the edge of my seat as I flipped page after page, digesting this wonderful world.
For those who have not read the previous series, Fallon gives enough background information to help new comers familiarise themselves with this universe and I like how this world is more than just mortal men as she explores the mythology and wonder of this fantasy that makes it quite an epic read.
Final Thoughts?
Beautifully written, well crafted and very engaging, The Lyre Thief is a great read from Jennifer Fallon that had me wanting more once I finished the novel. I can't wait to see how this series pans out!
Highly Recommended!