Books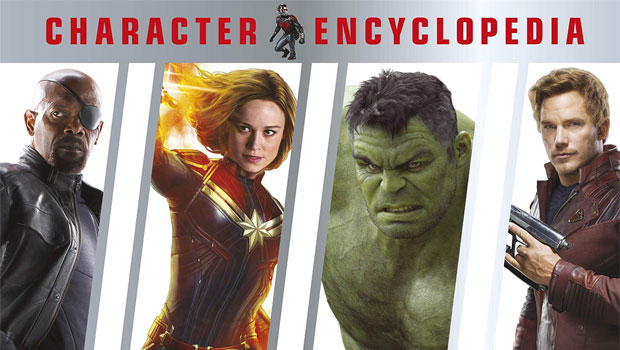 Published on April 7th, 2019 | by James Wright
Marvel Studios: Character Encyclopedia Review (Feb 2019)
Summary: The Marvel Studios: Character Encyclopedia for 2019 is a brilliant journey into the world of the Marvel Cinematic Universe!
2019 is a special year for Marvel fans because not only do we see the conclusion to the Avengers: Infinity War with Avengers End Game but more importantly, we get to see Marvel's first female hero solo film with Captain Marvel (an origin movie) which is out now and is receiving amazing reviews from both critics and fans alike. The book is also split into the movies from the first (Iron Man) to the last (Captain Marvel) which definitely makes things easy to find.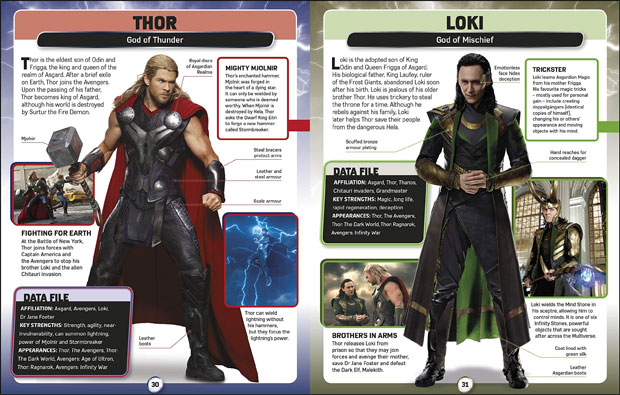 With that said, Marvel Studios: Character Encyclopedia (or encyclopaedia for Australia) is a true celebration of Marvel Studios (the film universe of these superheroes) and it boasts a plethora of amazing content revolving around the heroes, villains and supporting cast of this amazing cinematic universe. It's all there, Thanos, the Hulk, Black Widow and Dr Pym!
GROOT
Criminal Record
When Groot is scanned at the Klyn prison, his record reveals he is a sentient planet (Flora colossus) from Taluhnia with three counts of grievous bodily harm on his reocrd.
Add in interesting facts and key information about these characters, including locations and you'll be across the Marvel Comic Universe (MCU) in no time and more importantly, it features some truly page popping photos taken from the various films, including promotion imagery which are quire detailed.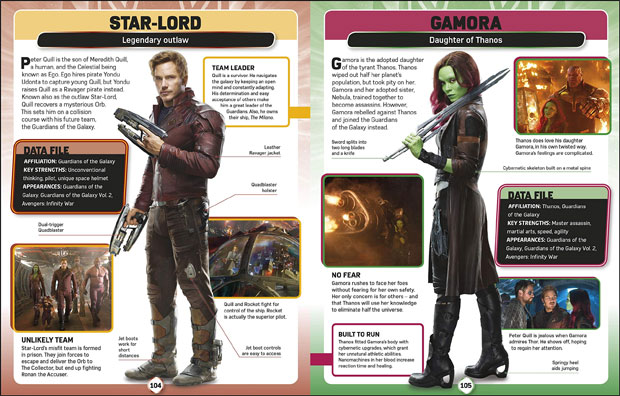 Adding to the presentation of this well-presented hardcover is the high quality paper stock which brings the characters to life courtesy of the vibrant colours, including clear text and an easy to follow layout. As a result, it's a book that you can visit time and time again as Marvel Studios continue releasing their thoroughly entertaining films.
CAPTAIN AMERICA
Freedom's Shield
Cap's vibranium shield is his primary weapon and personal symbol. The vibranium supply of Wakunda is unknown to the world during World War II, so the rare metal shield is one of a kind.
So whether you want to know more about Gamora from Guardians of the Galaxy, the Wasp from Ant-Man 2 or Black Panther from, well… Black Panther, the Marvel Studios: Character Encyclopedia is your one stop guide as you learn about their origin, powers and key moments of their cinematic history which is jam packed with colourful imagery and interesting facts.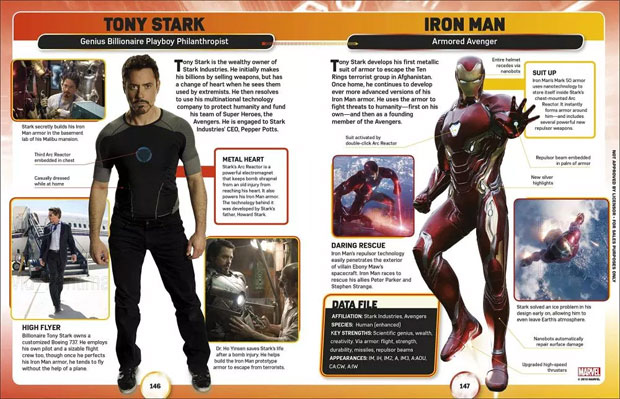 Although this book doesn't go into too much detail, it definitely gives enough for newcomers to learn about this colourful superhero universe and for fans, it's a great recap to what is currently happening in the Marvel Comic Universe. Needless to say, this superhero bible is brimming with great content and is a very engaging read from start to finish.
GHOST
Targets
Ghost acquires the location of Hank, Pym, Scott Lang and Hope van Dyne (along with Pym's lab) from Luis, who has been tied  up and injected with truth serum by gangster Sonny  Burch.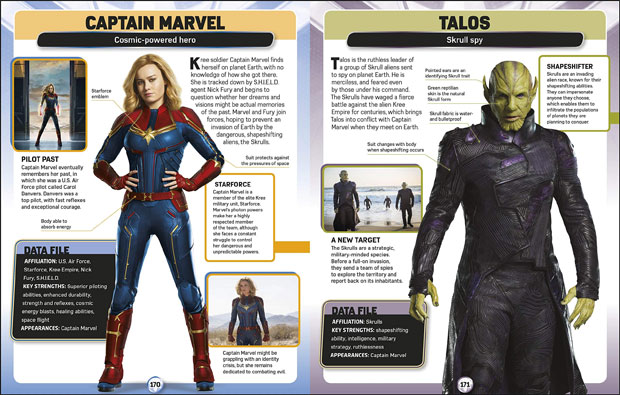 Final Thoughts?
The Marvel Studios: Character Encyclopedia is an almost faultless book from DK and the one element (which cannot be helped) is that it will always need updating due to the new films which expands this universe. This could be addressed through some kind of folder system but that wouldn't be as pretty as this encyclopedia right? Also, compared to the previous edition, the 2019 version updates some of the characters to include additional moments from the latest films and all in all, another blockbuster release from DK!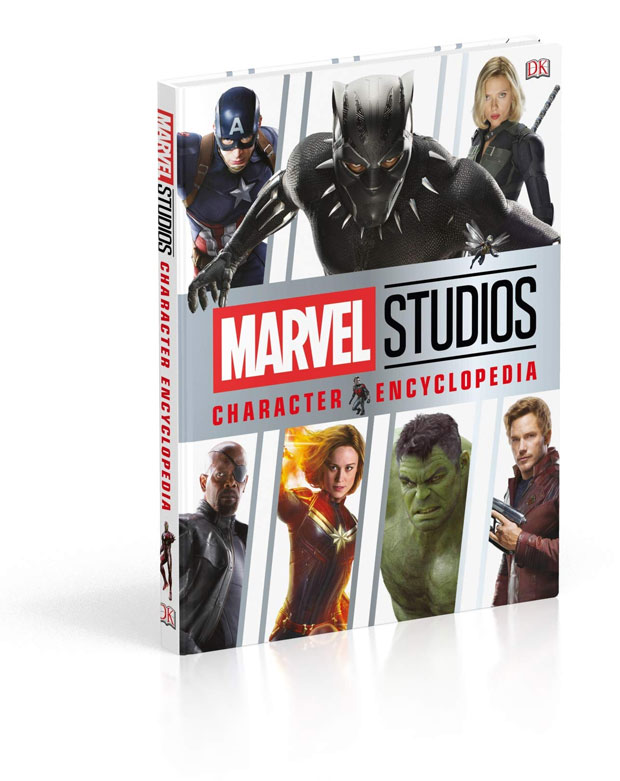 Book Details
Title: Marvel Studios: Character Encyclopedia
Format: Hardback
ISBN: 9780241357538
Release date: April 16, 2019
Publisher: Dorling Kindersley