Books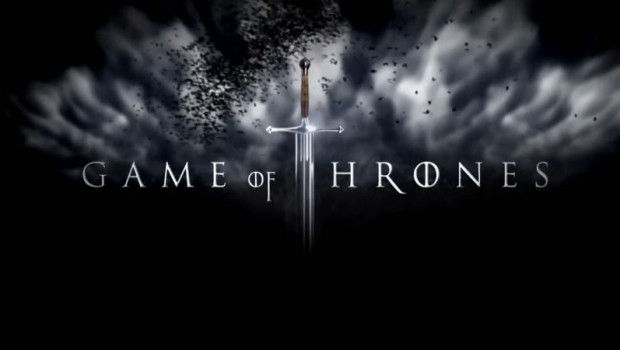 Published on April 21st, 2015 | by admin
Game of Thrones 5: A Dance With Dragons Part 1 Dreams and Dust Review
Summary: Game of Thrones 5: A Dance With Dragons Part 1 Dreams and Dust thankfully returns readers to the characters we care about like Jon Snow and Tyrio Lannister
Game of Thrones 5: A Dance With Dragons Part 1 Dreams and Dust
Author: George R. R Martin
Genre: Fantasy
Publisher: Harper Collins
Pages: 600
Price: 22.99AUD
Reviewer: Tony Smith
To coincide with the fifth season of Game of Thrones, Harper Collins has just re-released Game of Thrones 5: A Dance With Dragons Part 1 Dreams and Dust which parallels the latest season of this extremely entertaining HBO series.
With Tyrion Lannister killing his father and being accused of murdering his nephew, King Joffrey, he was successfully smuggled out of King's Landing only to be thrown out of the frying pan and into the fire.
The book also focuses on Jon Snow who has been made the 998th Lord Commander of the Night Watch and even though he was given the chance by King Stannis to reclaim Winterfell, he has truly pledged his allegiance to the watch in order to protect the borders from the upcoming darkness that threatens Westeros with the dreaded white walkers.
Daenerys Targaryen even returns to centre stage and plays a large part in this story, especially as her recently acquired city of Meereen is now in turmoil as new darker factions are unleashed in this deadly game of thrones.
Unlike the previous novel of Martin which focused on new characters, this current instalment thankfully returns readers to the primary characters of this series which is Jon Snow, Tyrion and Daenerys.
Like always George R. R. Martin takes his story to the next level that is filled with violence, betrayal and extreme politics as Kings and Queens attempt to secure their empire in the world of Westeros. This novel also makes you hate the Bolton's and the Frey's even more which is not difficult and as a result, I was unable to put this novel down.
Although this scribe has been described as a modern J. R. R. Tolkien, Martin definitely takes an adult view on the world he has created which definitely flows into the powerful words that he strings together which at times could make a few people uncomfortably squirm.
However my biggest gripe about Game of Thrones 5: A Dance With Dragons Part 1 Dreams and Dust is the pacing issue which at times can be extremely strenuating, especially the pages about Tyrion. Sure, Tyrion's life has basically been thrown into turmoil and he blames his father for his predicament but it does go on for a very, very long time.
Thankfully the book does focus on the upcoming battle of The Wall and the Jon Snow segments are interesting if at times a little melodramatic. Finally you have Daenerys Targaryen which does add another dynamic to this character and I for one cannot wait to see the outcome for the Queen of Dragons, especially when she finally moves her army and "Dragons" to Westeros.
Futhermore, Martin introduces some new characters into the story which does clutter the story a little but it does give the reader another perspective on this violent world that in the end is compelling and brutally violent with some marvellous plot twists.
Final Thoughts?
Game of Thrones 5: A Dance With Dragons Part 1 Dreams and Dust is the fifth book in the series that is well written and thankfully returns readers to the characters we care about with Jon Snow, Tyrion Lannister and Daenerys Targaryen as we once again visit this powerful and chaotic world. Sure the pacing is off a little but for the most part, it works quite well.