Comics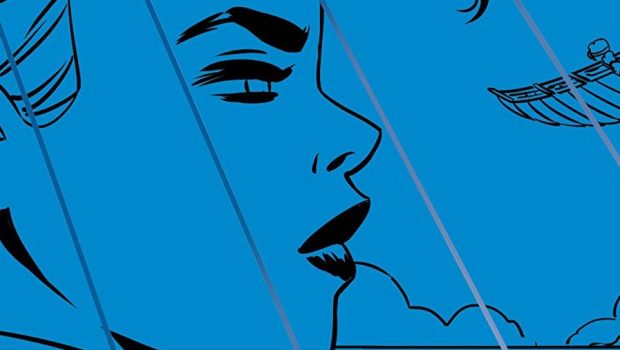 Published on January 26th, 2019 | by Admin
Windhaven Graphic Novel Review
Summary: Windhaven is a gripping and engaging graphic novel
Before Game of Thrones, George R. R. Martin and Lisa Tuttle collaborated to create the novel called Windhaven that is set in a fictitious world where a colony starship was forced to crash onto the ocean planet known as Windhaven with its scattered islands. Unfortunately this planet has dangerous oceans but a lighter atmosphere which allowed some of its inhabitants the ability to fly with specifically created wings which use the solar winds and as a result, it was the catalyst for a class system on this world.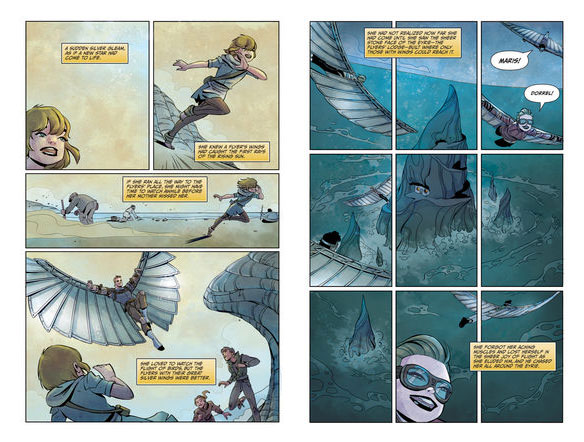 Generations later, Windhaven focuses on Maris, the adopted daughter of a fisherman and also her stepbrother Col. While Maris is an excellent flyer, her wings have been promised to her brother, the first born who would rather sail the seas opposed to flying the skies which causes friction in the family. Needless to say, Maris wishes to change this generational law and more concerning is that a revolution is about to occur which may very well change the status quo but may come at a huge cost to the denizens who called Windhaven home.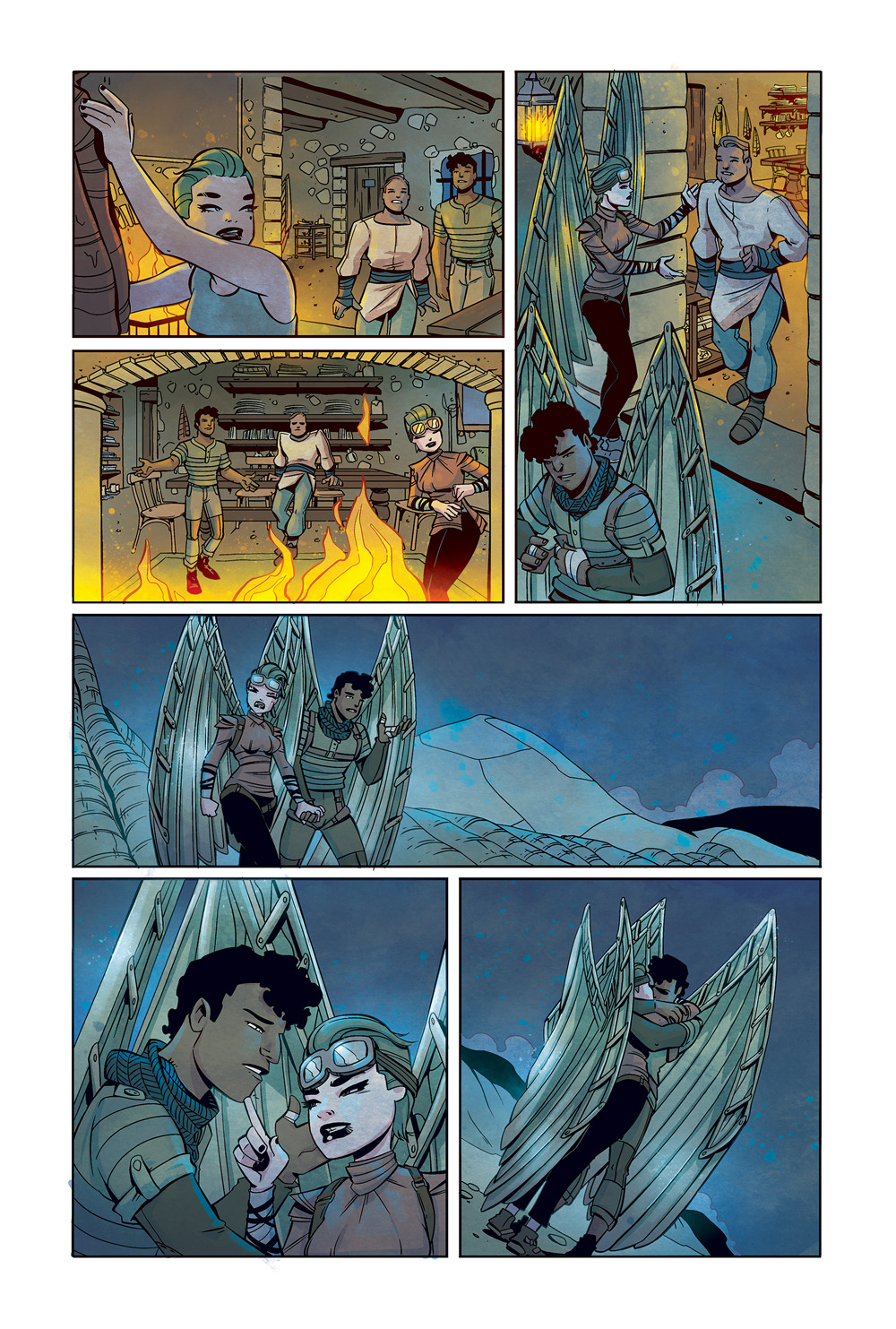 Well written with drama, action and political intrigue, this graphic novel is beautifully illustrated by Marvel Comics artist Elsa Charretier who successfully brings this sci-fi fantasy to life in spectacular fashion. More importantly, her unique style captures the characters well, particularly their emotions as we follow the various characters in this book. While the book is from the point of view of Maris, the authors create a very compelling protagonist who is torn the laws of this world and what she believes is right. I also love seeing this world through the eyes of Maris as she sores through the skies while her stepbrother is threatened to be disowned from his father if he fails to master these silvery wings.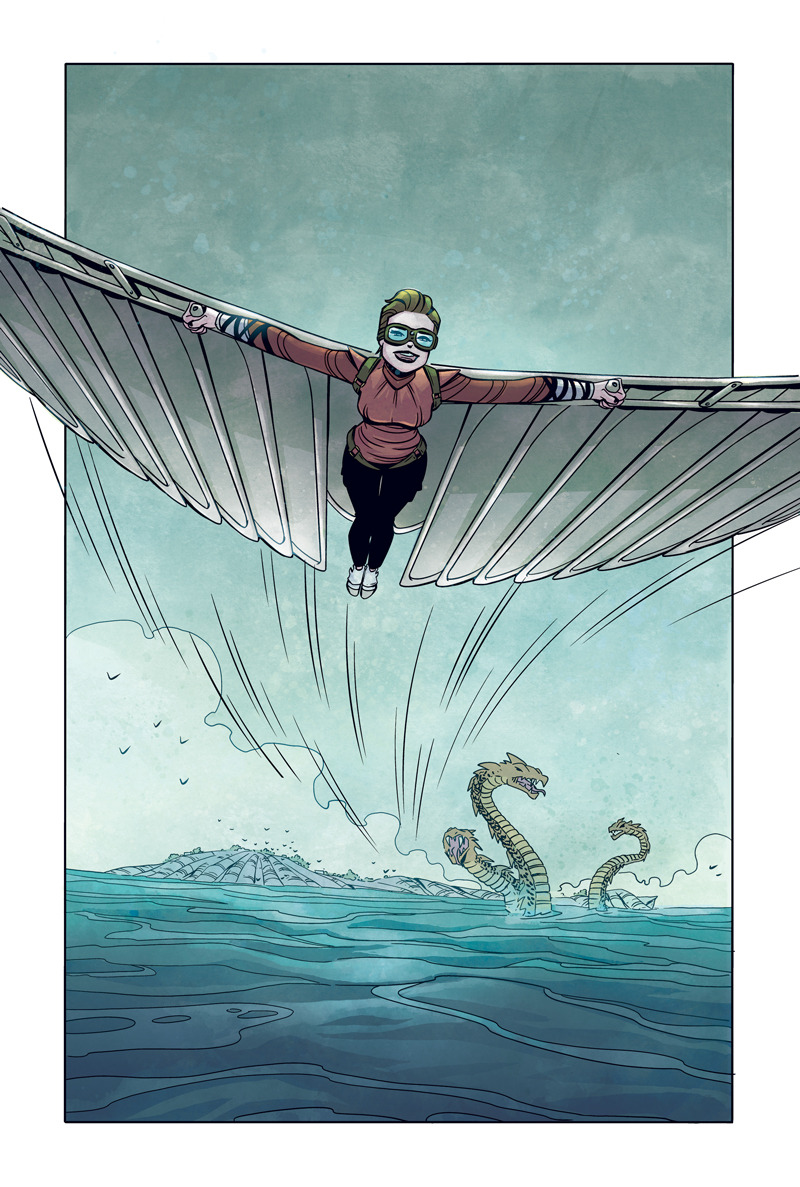 Interestingly, there's quite a bit of politics in this story which at times feels like the precursors of Martin's later work in Game of Thrones which at times can be a little heavy. Nonetheless, it was still an enjoyable read from start to finish with some stunning art by Charretier who really helps bring this story to life and while it may be a little text heavy, the action scenes help break this up and set the scene of this turbulent world.
Final Thoughts?
If you're looking for a slightly different read than your traditional comics, Windhaven may be the graphic novel that you are looking for.
=