Books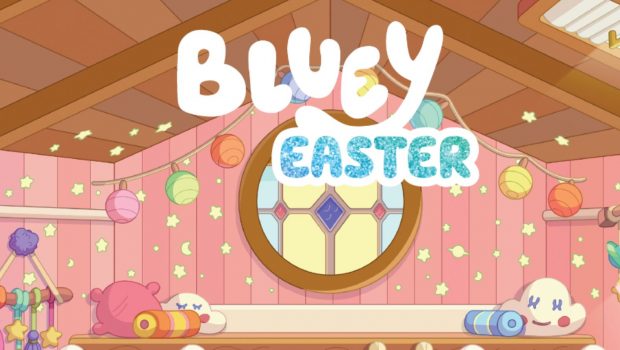 Published on February 7th, 2022 | by Andrew Bistak
Bluey Easter Book Review
Summary: Bluey Easter not only celebrates this special occasion but also the TV series with spectacular art and story telling.
It's Easter and Bluey and his family return in another fun filled read that is based on the hit TV series. Bluey Easter starts on the night before Easter at the Heeler House as the kids hope that the bunny doesn't forget them this year… however their mum reiterates that he didn't forget but rather was "late" as dad chirps in. Yes, their parents forgot! :)
The next day there are no chocolate Easter eggs but a list of clues that Bluey and her sister Bingo must follow. As the follow the Easter clues, they eventually realise that they need to go into dad's toilet as Bluey exclaims "IT STINKS!". While Bluey starts to gasp from the smell, she decides to try another clue that directors them to the footprints which eventually leads into their dad's study as they uncover a treasure trove of chocolate Easter eggs.
Final Thoughts?
Mirroring the TV show perfectly, Blue Easter successfully transforms this story to the printed medium that will have your children in hysterics! Furthermore the artwork is colourful and really helps draw you into the story.
Highly Recommended!