Books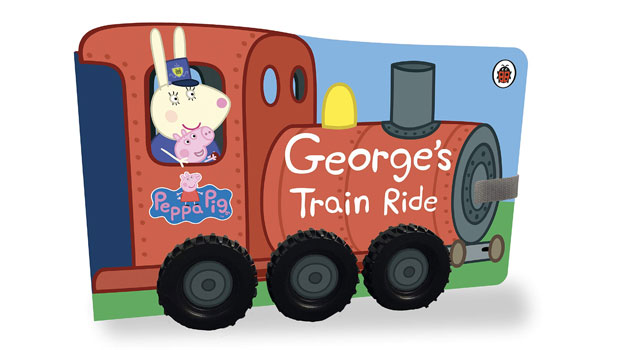 Published on September 1st, 2019 | by James Wright
Peppa Pig: George's Train Ride Book Review
Summary: Peppa Pig: George's Train Ride is a fun interactive book with wheels that really do move!
If you're looking for an interactive Peppa Pig book for your children that celebrates this character, imprint Lady Bird and Penguin Random House Australia have the perfect solution with George's Train Ride. Presentation wise, this book is quite special as it is shaped like a train and even has movable toy wheels on it!

The story behind Peppa Pig: George's Train Ride focuses on Peppa's baby brother George who is going on a long train ride with his family as their Daddy has some business in a neighboring town. Needless to say, George loves riding in the train and so does his sister Peppa.
Choo! Choo!
– George
What begins as a normal train ride for Peppa and George, turns into something very memorable when they discover that this train ride is going to be longer than expected. So when George and Peppa learn that they will sleep on the train, they are amazed when their chairs turn into beds or as Peppa calls them, "magic beds".

My work is done
– Daddy Pig
And to keep the magic of the train alive, they even have a secret door as Mummy Pig joyfully states that this leads to their very own bathroom. In the end, this train ride turns into a big adventure and this is where this book shines as both the younger characters are drawn into something special that I'm sure younger readers will definitely mirror.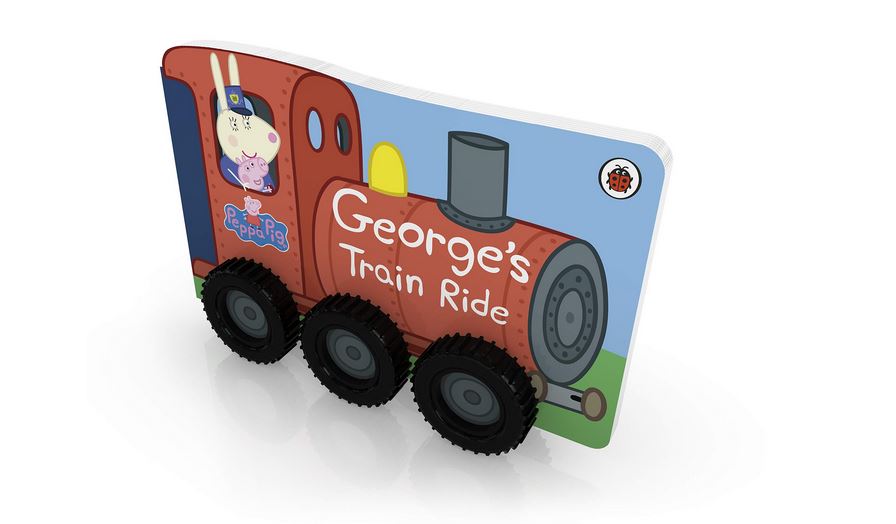 Final Thoughts?
Peppa Pig: George's Train Ride is a great interactive read that is very vibrant and comes with easy to read text that will immerse you into this little adventure. It may be even turn into a real adventure. All in all, another fun book from Ladybird that turns this popular TV character and her supporting cast into an engaging read from start to finish with some colourful illustrations.