Books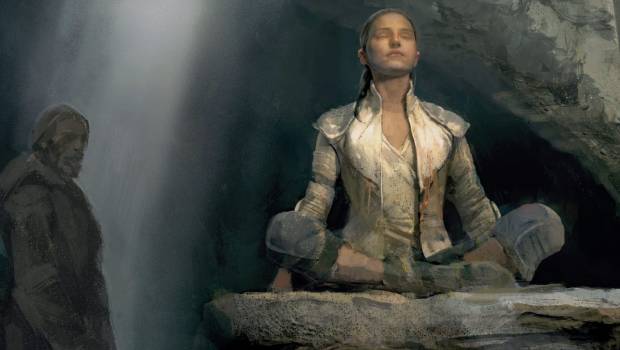 Published on January 21st, 2018 | by James Wright
Star Wars the Last Jedi the Official Collector's Edition Review (The Souvenir Guide to the Movie)
Summary: Star Wars the Last Jedi the Official Collector's Edition Review (The Souvenir Guide to the Movie) is filled with some great character bios plus some beautiful images from the film.
The Star Wars: The Last Jedi, The Official Collector's Edition is one for the fans and if you enjoyed the latest Rian Johnson film of the same, this book is all about appeasing your inner fanboy or girl. At almost 100 pages in length, this well-presented hardcover book from Titan successfully collects a variety of information from the film, including behind the scenes content which is accompanied with some amazing imagery.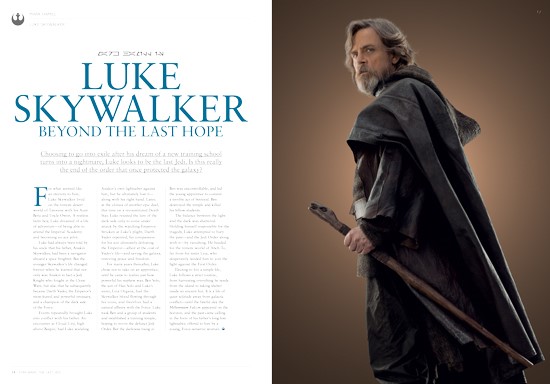 So whether you want to know more about the last Jedi himself, Luke Skywalker (Mark Hamill), discover more about the gambling world of Canto Bight or explore the beautiful concept art of the film, this hardcover brings it all together quite well which is overflowing with Star Wars goodness from start to finish.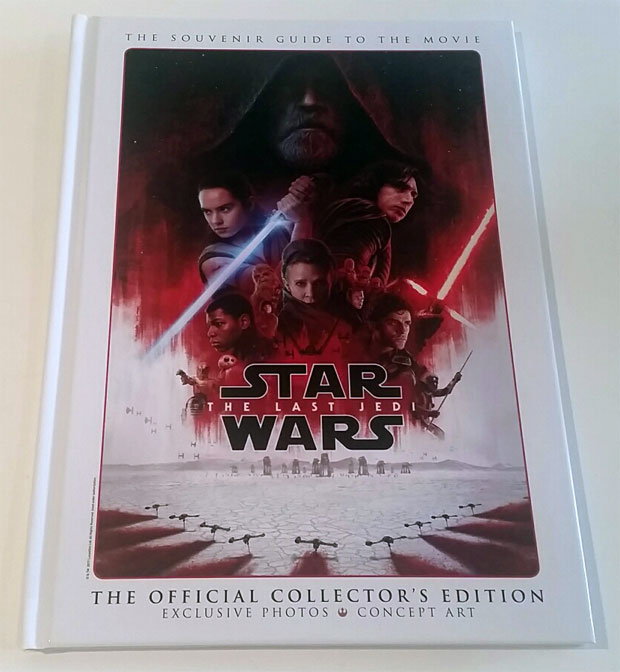 To support the reader and give some order, the Star Wars the Last Jedi the Official Collector's Edition is split into three sections that include the Light Side, the Dark Side and the last part revolving around DJ, Canto Blight, Director on Set and Concept Art Gallery.  The Light Side boasts all the main players from the film with bios such as Rey, Rose Tico and Vice Admiral Holdo. Each of the characters bios is a great snapshot into their lives and what drives them.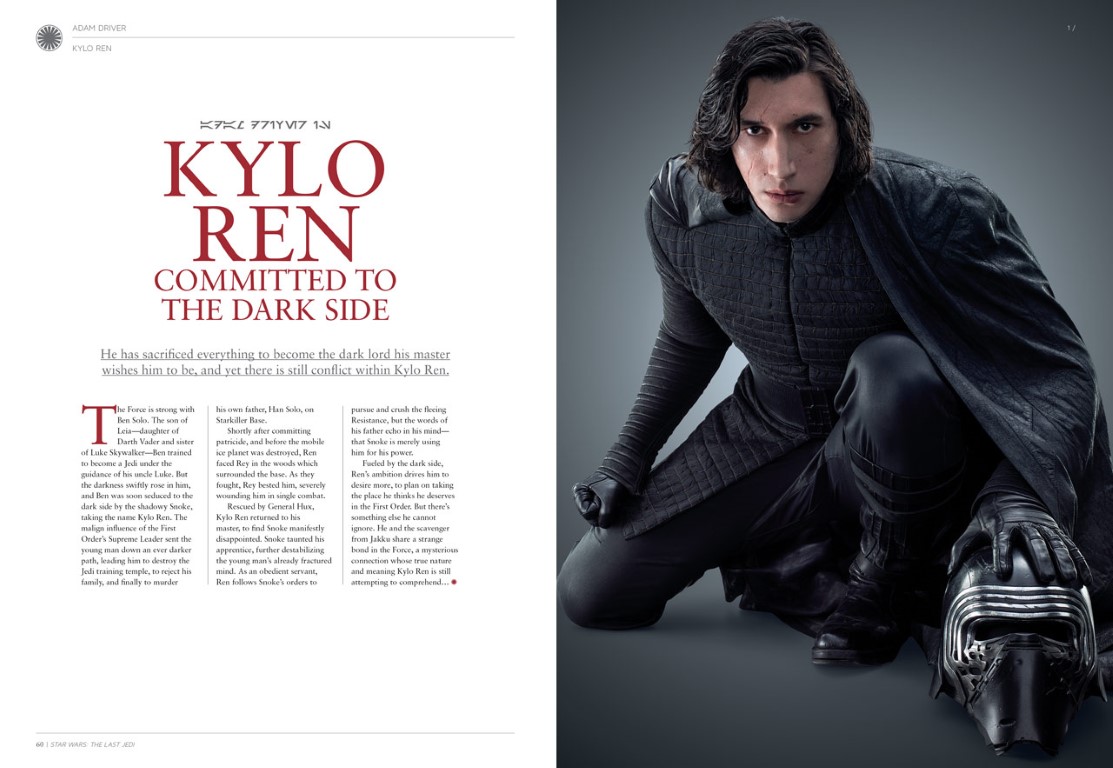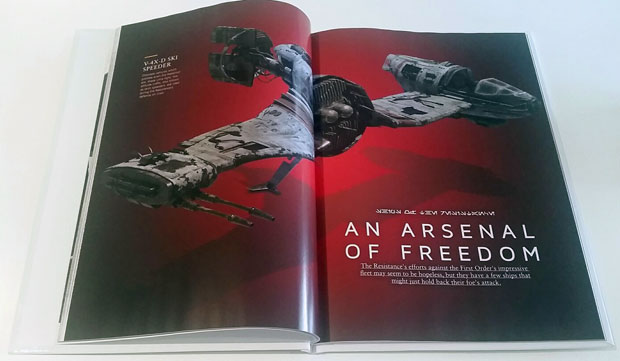 For example, the section on Snoke discusses how he had an influence on Ben Solo (aka Kylo Ren) at a young age and although his mother knew, she kept this from her husband Han. Or that Captain Phasma was taken as a child by the First Order to become one of their most unforgiving commanders and it's these little insights which really enhance the film. It's a shame that these great insights were not included in he film.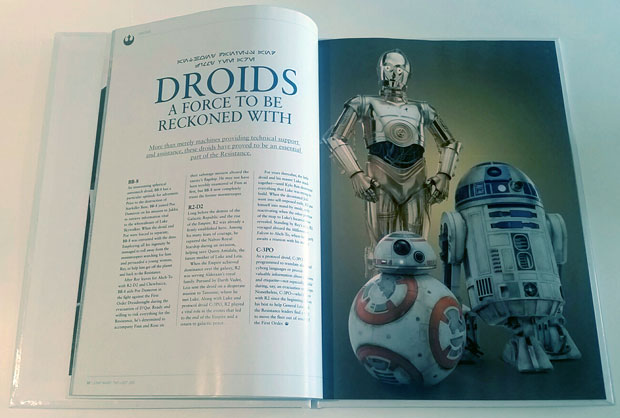 The images play a key part of this book which are almost jumping out of the pages and really enhances the content. Furthermore, it was nice seeing the photos of Rian Johnson on set, fan turned director. The book ends with the art from the film which all need to be turned into posters, particularly the images of Rey mediating with Luke ominously watching on.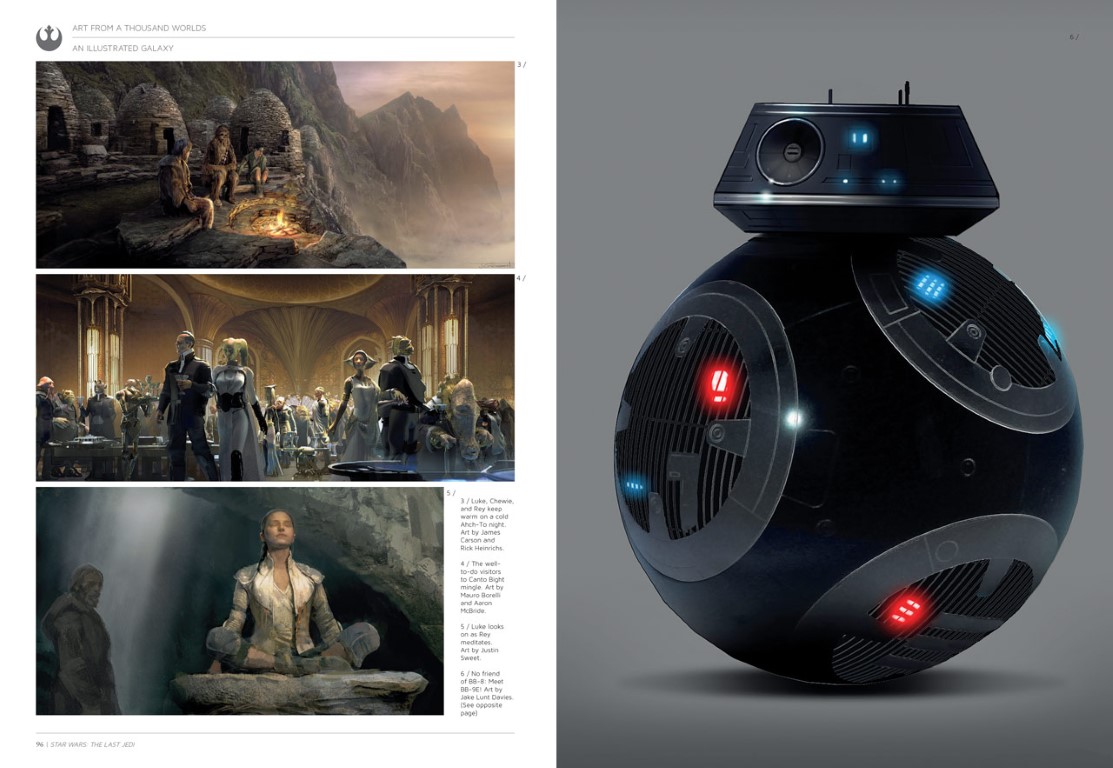 Final Thoughts?
Star Wars: The Last Jedi, The Official Collector's Edition is a fun snapshot into not just the story but also the making of the film that is very well presented from Titan and is published in Australia by New South Books. The only small issue that I had with this hardcover is that although the sections give you an all-round insight into its particular topic, you are at times craving additional information but thankfully the images more than make up for this shortfall.
All in all, it's definitely a book for the fans who enjoyed Star Wars: The Last Jedi.