Books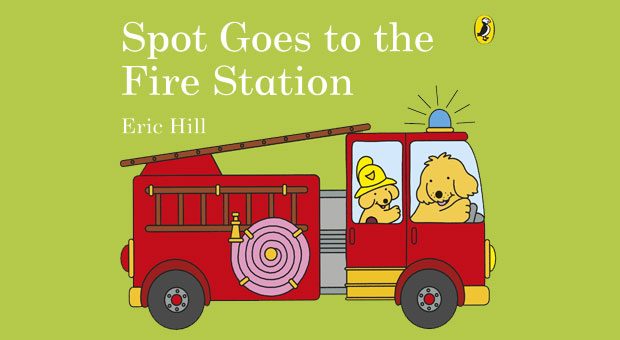 Published on September 24th, 2017 | by James Wright
Spot Goes to the Fire Station Review
This delightful book by the legendary Eric Hill returns younger readers to the wonderful world of the Spot, the dog!
This current story that is published by Penguin Books is about Spot going to the fire station with his grandfather who happens to be a fireman… or is that a fire dog? The catalyst of the story is that Spot wants to be just like his grandpa, a fireman and as a result, they go on a colourful tour of a fire station as our little puppy gets up to all sorts of mischief and learning.
It's classic Eric Hill!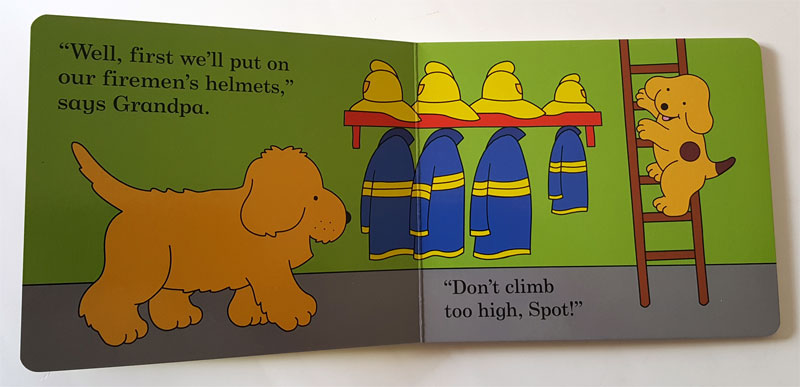 Like other books by Eric Hill, Spot Goes to the Fire Station is a beautifully illustrated book that not only brings some emotion to the story but let's become involved in another fun filled adventure with Spot. There's also a touch of humour in the book where Spot accidentally sprays his grandfather with water and the second last page has his grandpa holding his ears as our young pup is playing with the siren on the fire engine.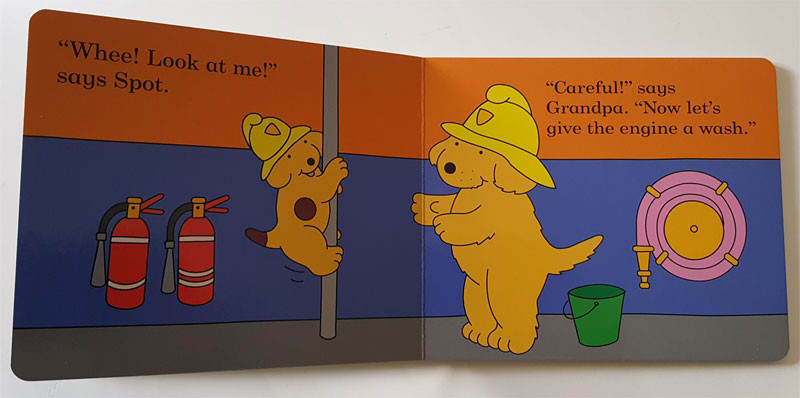 Final Thoughts?
Spot Goes to the Fire Station is a very entertaining book that easily draws in younger readers due to the colourful art and very clever text. With so many Spot books to choose, this was is a little left out of centre but one equally as enjoyable as Spot explores a fire station!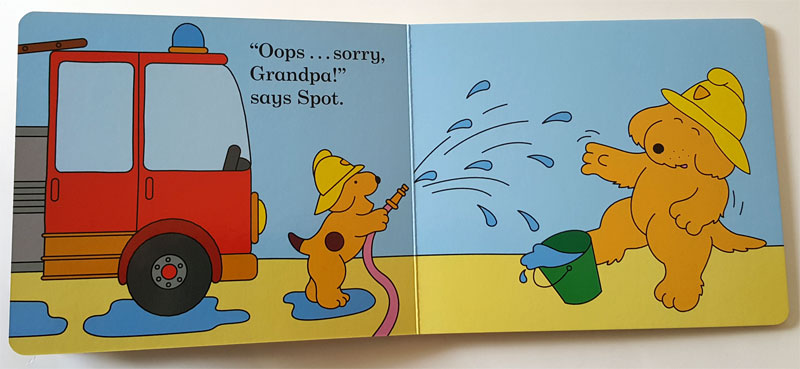 For more information, please visit https://www.penguin.com.au/books/spot-goes-to-the-fire-station-9780141375984
Book Details
Format: Board Book
ISBN: 9780141375984
Release Date: October 2, 2017
Publisher: Puffin (UK)
Pages: 14