Books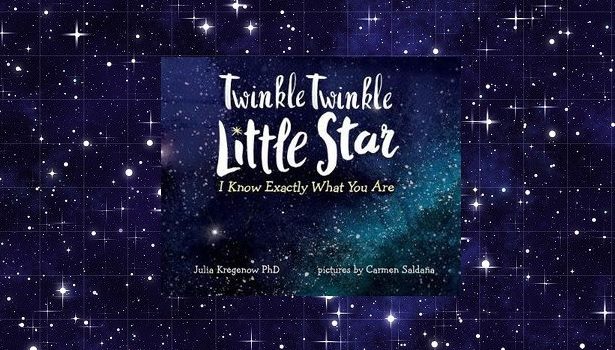 Published on October 12th, 2018 | by Andrew Bistak
Twinkle, Twinkle, Little Star – I know exactly what you are Book Review
Summary: Twinkle, Twinkle, Little Star - I know exactly what you are is not only well-written but beautifully illustrated.
Wow… this book takes a classic children's nursery rhyme which was written by English poet Jane Taylor and cleverly turns it into scientific fact courtesy of astrophysics expert Ph.D Julia Kregenow and artist Carmen Saldana who deliver a very enjoyable and informative read. The story also brings in two children who are fascinated by the night sky as we follow their exploration of the constellations with easy to read scientific fact and some great and colourful illustrations.
Twinkle, Twinkle, Little Star
I know exactly what you are.
Opaque ball of hot dense gas,
million times our planet's mass,
looking small because you're far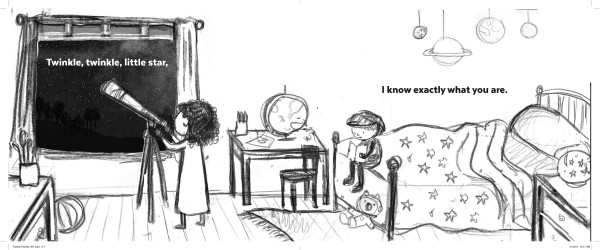 So if you haven't figured it out by now, this book is an exploration of space facts that informs little minds not only what exists in the celestial heavens but what makes our universe tick. More importantly, author Julia Kregenow doesn't talk down to the reader but her carefully chosen words helps explain scientific fact such as what makes a star or how we interpret the starts as constellations. Adults will also enjoy this book as not only does it simplify some heavy concepts but the last part of the book includes further factual information as it inspires a new generation of astronomers or astrophysicists.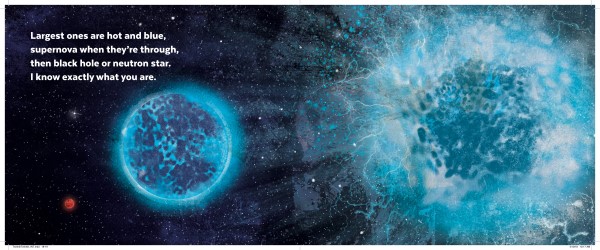 Adding to this beautiful presentation is the work of Carmen Saldana which is really stunning and she uses a variety of styles to help tell the story of Julia Kregenow's twinkling stars all the way up in the sky, including where they fit with our little planet called Earth plus the two children who are fascinated by what's above them. There's also photos supporting the information and art included in Twinkle, Twinkle, Little Star – I know exactly what You Are which definitely borders this book on edutainment due to the content and how it is presented.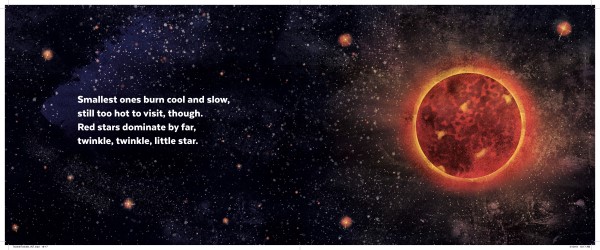 Final Thoughts?
Twinkle, Twinkle, Little Star – I know exactly what You Are is the perfect book to little astrophysicists to help sharpen their mind on the greater universe. Not only is it well-written but the content included is quite accessible that is matched with some wonderful hand-drawn images, including real-world images.
Beautiful!
Book Details
Title: Twinkle, Twinkle, Little Star – I know exactly what You Are
ISBN: 9781492670063
ISBN-10: 1492670065
Audience: Children
For Ages: 4+ years old
For Grades: 1 – 2
Format: Hardcover
Language: English
Number of Pages: 48
Published: 15th August 2018
Publisher: Sourcebooks, Inc
Country of Publication: US
Dimensions (cm): 20.3 x 25.4  x 1.0
Weight (kg): 0.36