Books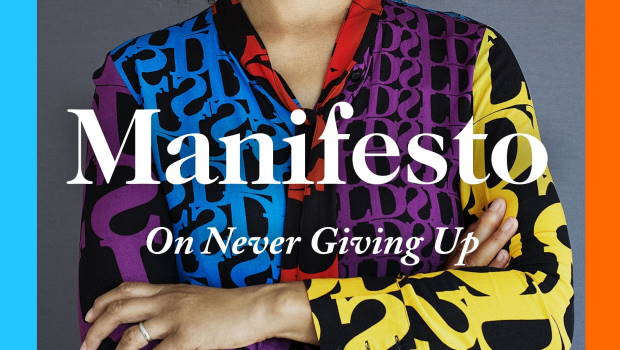 Published on November 6th, 2021 | by Chris O'Connor
Manifesto Book Review
Summary: An inspiration not just for writers, but for anyone!
My first introduction to Bernardine Evaristo was not via her words directly… but rather seeing her on Portrait Artist of the Year. She stood out then and when the opportunity to read Manifesto came up I was keen to learn more about her. I am very glad I did.
Manifesto is in large part a memoir but it indeed also doubles as a guide book for how to tackle not just writing, or the arts in general… but arguably life. There are some… sad, frustrating and infuriating moments that remind us just how prevalent racism still is. That is something that still baffles me… how there can still be so many people with such flat out racist views that they would fracture their family because they aren't even willing to look beyond how someone looks on the outside. Even if we put racism aside… we still have rampant sexism which again Bernardine Evaristo covers from some of her earliest days to really quite recently. These elements are enough to leave a reader feeling hopeless or depressed at the state of the world… but fear not because despite these hurdles and horrors, Bernardine shows just how strong she is by not only getting through each of these all to frequent affronts but by rising above them and paving the way for others to follow her and and to see their full potential.
Being a biracial female in England, it seemed the cards were stacked against Bernardine from the beginning and indeed their was plenty of resistance to her achieving her goals but as we learn, she was provided with the tools to believe in herself and go after what she wanted. Manifesto is broken into categories, segments that deal with particular themes such as childhood and family, houses and homes, men and women who have come and gone from her life to name a few. Each one may look back to early experiences or more contemporary depending on when the events took place… but they all come together in the last chapter which is where the lesson of not giving up is really presented clearly. Those explorations of childhood, young adult, career, relationships and everything in between arguably go to show the old notion of being greater than the sum of our parts is absolutely true of life. Bernardine Evaristo dips back into those past experiences and explores how they helped shape who she became, how they helped her tackle everything the world threw her way and not only come out on top but in a position where she can (and has in spades) open the doors to others so they don't have to face the same harsh resistance she did.
Memoirs can kind of be like the long form equivalent of Social Media in that they take a life and extract moments of "interest"… while some biographies might cherry pick the stories to tell and present a more "idealised" image of the subject. Bernardine has put all her cards on the table… taken ownership of some of her "less ideal" moments and been honest enough and frank enough to say "hey… we all make mistakes, we all grow and learn and are allowed to change our minds and behaviour". There's a lot of wisdom on display here and it's wisdom we can all benefit from, directly and indirectly. Whether you are looking to make a career in writing, theatre or any field, you can likely learn some pretty important ways to make that a reality for you.
A great read on many levels and an easy book to recommend!