Books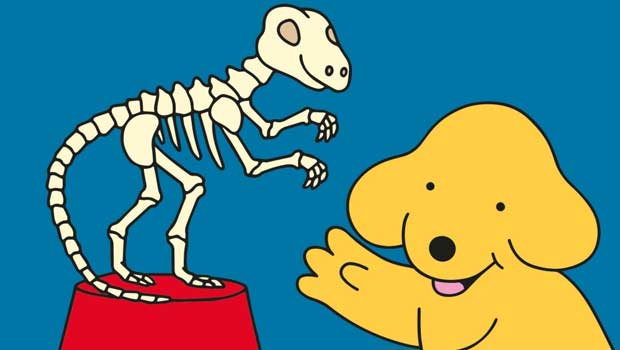 Published on June 17th, 2017 | by Andrew Bistak
Find Spot at the Museum Review
Summary: Find Spot at the Museum is another fun adventure for younger children as they attempt to find this little dog!
Author, illustrator and fan favourite Eric Hill gives readers another adventure for Spot in FIND SPOT AT THE MUSEUM. So when Spot goes to the museum with his mum and friend Tom, he becomes lost and it's up to the reader to help find this mischievous puppy. This hardcover book from Penguin is a well published title for younger readers with images that almost jump out of the page. It also has thick pages to make it quite a sturdy title.
So as you progress through the book, Eric Hill draws the reader in thanks to the liftable doors that have additional scenes behind them and short descriptive sentences. Needless to say, younger children love opening these liftable doors to see what's behind them. So as Spot goes exploring in the museum, he will encounter a wide variety of creatures behind the door like a caveman, a sabre-tooth tiger and even a security guard hiding in an Egyptian sarcophagus.
Furthermore, you also help Spot's mum and friend Tom try to find where this little dog has gone. Although it's a engaging book both visually and through the text, Eric Hill adds an element of edutainment which will  help younger children learn about some of the things that may be in museums. At the end of the book, Spot's Mum and friend Tom finally find him in the gift store next to a giant box of toy bones!
Final Thoughts?
Find Spot at the Museum is another classic Spot tale by Eric Hill as parents and younger children go on adventure through a museum with colourful images, fun doors to open and of course a mission as they attempt to find Spot. All in all, Find Spot at the Museum is another fun read about this popular dog!