Books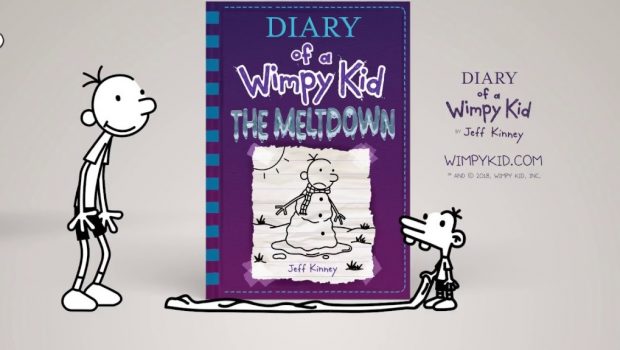 Published on November 29th, 2018 | by Tony Smith
Diary of a Wimpy Kid: The Meltdown Review
Summary: Diary of a Wimpy Kid: The Meltdown is a very enjoyable read from start to finish!
Welcome back to the Diary of a Wimpy Kid in writer Jeff Kinney's latest book from this series called The Meltdown. Like his previous books, Diary of a Wimp Kid: The Meltdown is written from the perspective of our young protagonist and slightly nerdy Greg Heffley, a middle-school student who has his own diary that he records the events of the day, including a wild imagination that inspires some of his stories.
The premise behind The Meltdown focuses on a winter storm that forces Greg's middle-school to close its doors until the snow has resided. So while Greg and his best friend Rowley attempt to entertain themselves, they become involved in a huge battle with kids from another area and although it ends in our heroes favour, he doesn't consider himself a hero. However what makes this book so entertaining is the clever writing and fun illustrations that help tell the story of a boy who is trying to find out where he fits in the bigger picture.
So apart from the larger than life snow battle (including missing teeth), writer Jeff Kinney successfully brings this character to life and you can almost imagine this awkward teenager as he attempts to bring meaning to his life in some truly spectacular ways. There's also plenty of humour in this book such as Greg imaging how cold his ancestors were because they didn't have thermal underwear to even wearing his grandma's clothes which definitely makes Diary of a Wimpy Kid: The Meltdown a truly enjoyable read.
Final Thoughts?
Diary of a Wimpy Kid: The Meltdown is a thoroughly enjoyable read that was loved by our children and with 13 books already in this series, it's easy to see why it has become so popular across the globe.
Recommended!