Books
Published on August 20th, 2020 | by Tony Smith
Small Town Book Review
Summary: Small Town is a truly fun and amazing read about a true Australian story!
A delightful and heart-felt picture book based on a true story of a how a dying town found a unique way to bring their community back to life.
Small Town is by Phillip Gwynne and Tony Flowers that is based on a true story of how a small town on the verge of collapsing is brought back to life and created a real sense of community and purpose.
The star of Small Town is Milly and her lovable dog with the story commencing with Milly giving the reader a tour of her town. Unfortunately people are leaving this town and as a result, the town is dying.
So as the town gets smaller and smaller, Milly comes up with the idea of inviting refugees to their town who have been displaced due to war, famine and persecution with a letter…
Dear refugees,
Do you like playing basketball? Then come live in Gong Gong – the town so nice they named it twice. There are empty houses. Lots of jobs. And our team colours are yellow and blue.
Milly
Everyone thinks Milly's idea is fantastic, except for the Mayor! However when Milly runs this letter by Granny Mac, she suggests a video to help highlight the wonders of their town and before you know it, the Gong Gong Festival is now full of people again. More importantly, there is now a sense of community and purpose, all thanks to Milly!
Final Thoughts?
Small Town is a truly delightful read from start to finish and is superbly illustrated by Tony Flowers that is a true celebration of this amazing true story.
Recommended!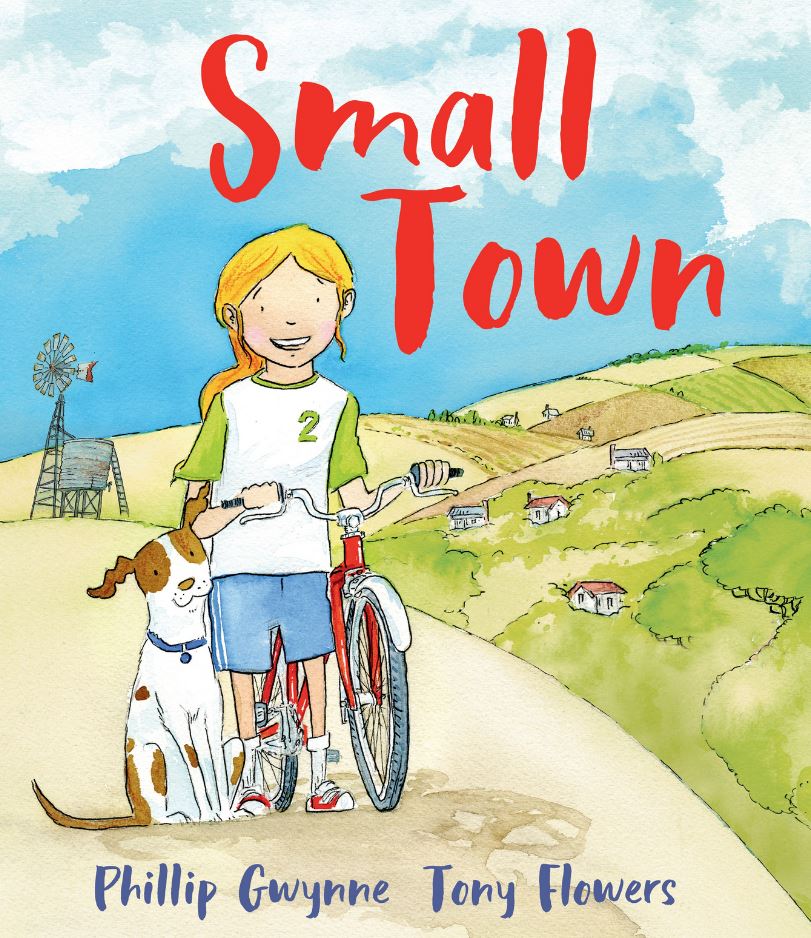 Book Details
Published: 4 August 2020
ISBN: 9781760893484
Imprint: Puffin
Format: Hardback
Pages: 32
RRP: $24.99