Books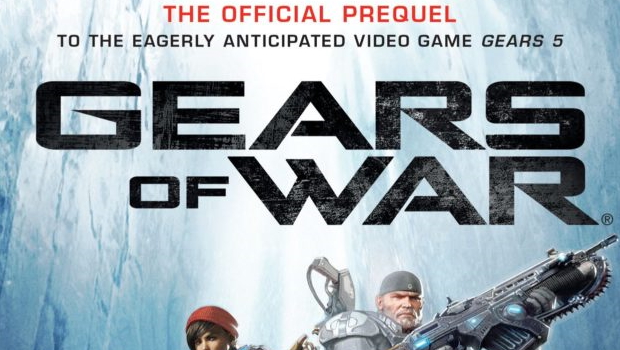 Published on October 10th, 2019 | by Chris O'Connor
Gears Of War: Ascendance Book Review
Summary: Filling the gap between Gears 4 and 5 with heart and soul... and a lot of action!
I'm going to be honest here… I haven't played any Gears games… I know, I know… why would I be reviewing this book if that's the case. Fear not because I do enjoy a good story and that's just what we have here. I know enough about Gears of War through other articles and just osmotically picking it up through general gaming media. Gears of War: Ascendance is touted as a "bridge" between Gears 4 and Gears 5 and from what I understand… it really does fit that role extremely well, taking off more or less right from where Gears 4 ended.
The book opens with Kait entombing her mother and then deciding with her allies whether to return to being outsiders or whether they should give the COG another try. This decision somewhat allows the book to split into a handful of narrative paths, Kait and Marcus go one way, JD and Del go another and in between them First Minister Jinn and Baird working out of New Ephyra. These separate groups allow the book to cover a lot of story all in one go (all 350 odd pages).
What's great about the writing is just how distinct each of the characters are. Personalities shine through in the midst of the chaos that surrounds them and it's easy to grow attached to the protagonists. Within those different voices we also get different motivations and different conflicts. Kait is wracked with guilt about how she left her home, the people she felt she should have taken more care of and how to atone for what she feels are her failings. Del and JD have their own moral quandary when faced with an offer from First Minister Jinn. But the story isn't just full of emotional conflict, you have the full spread of Swarm creatures trying their best to stop our heroes from achieving their goals.
I think the best thing I can say about this book is that you can pick it up and read it without being fully entrenched in the Gears Of War mythology. If you have even just a passing knowledge of the Gears world (as I do)… it doesn't take too long to get an idea for what is going on and that's a pretty valuable thing for a stand alone book. If you are fully immersed in Gears Of War then you will no doubt love the tie in between Gears 4 and Gears 5, the fleshing out a bit more of some of the main characters and the slightly deeper look into some of their personalities and motivations.
Final Thoughts?
Overall it's quite a good read and I would recommend it to anyone who enjoys a good action story (there are lots of action sequences, you may well feel a bit out of breath after some of them).