Books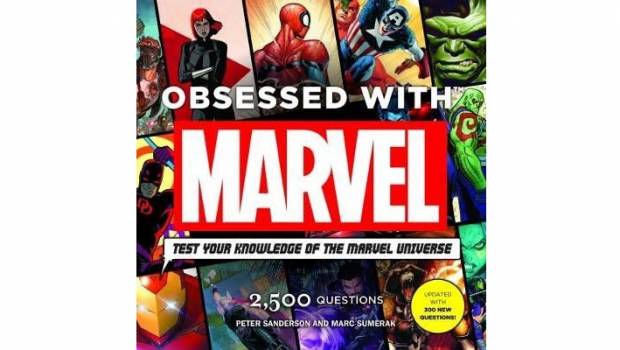 Published on January 21st, 2018 | by James Wright
Obsessed with Marvel Quiz Book Review
Summary: Obsessed with Marvel Quiz Book is like the Sports Guide from Back to the Future 2 but for Marvel Fans!
Excelsior! Obsessed with Marvel Quiz Book is the ultimate trivia tome for Marvel fanatics that offers a very godly 2,500 questions to help test your knowledge on one of the world's most popular comic book universes. From very obscure questions to those revolving around common 'pop culture' knowledge, the Obsessed with Marvel Quiz Book is a true holistic title as not only does it include the characters, locations and plots from its history but also its creators from artists to writers and literally everything else in-between. The title is also written by Peter Sanderson and Marc Sumerak who really know their Marvel lore.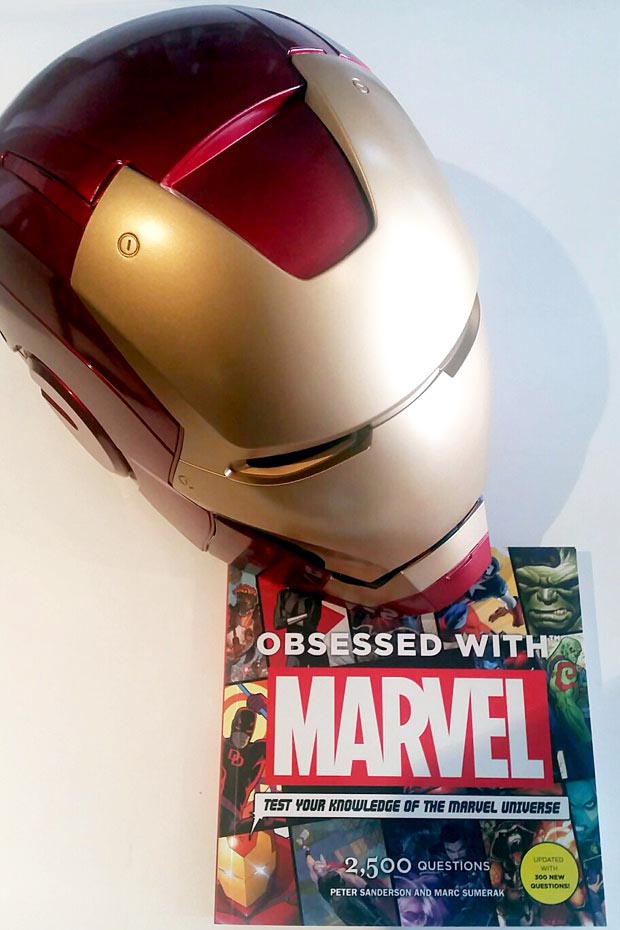 Even if you are the most die-hard Marvel fan around, I believe that you'll be scratching your head at finding some of the answers to the questions included and that's also where this book shines because as mentioned, it everything Marvel. For example who is Psylocke's sibling or who is Roma? Thankfully they are multiple choice which sometimes lets you work through them and the answers are at the bottom of the page upside down.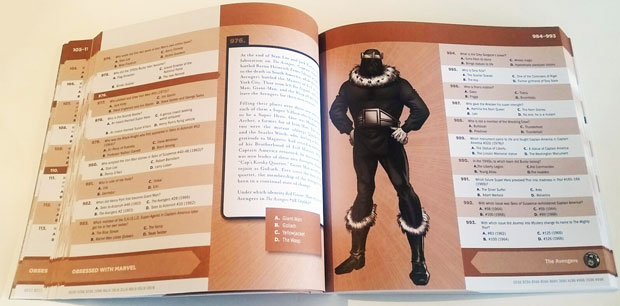 The book is also split into nine chapters that include;
Fantastic Four
Spider-Man
The Avengers
X-Men
The Incredible Hulk
Marvel Knights
Horror Heroes
Cosmic Characters
Marvel Time
Furthermore, this book is very well presented and the layout works well with the questions and I love the included images to help spice things up. With that said, this book is aimed at the older Marvel fan due to the historical content included, particularly with some of the more obscure questions like character's middle names or the number of issues.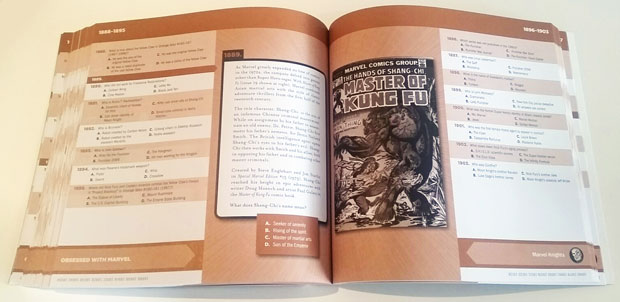 So when I got my comic mates around, we had a ball trying to answer these questions and attempted to outdo each other as the biggest Marvel nerd around. Needless to say, I got my Marvel fan-boy butt handed to me.
539. Who removed Black Cat's bad luck power?
A. Doctor Strange
B. The Kingpin
C. Dr Jonas Harrow
D. The Jackal
927. What Iron Man villain debuted in Tales of Suspense #50? (1964)
A. The Mandarin
B. The Melter
C. Kala, Queen of the Netherworld
D. The Titanium Man
1847. Who was Daredevil's mentor?
A. Flame
B. Star
C.Stick
D. Drone
Final Thoughts?
Obsessed with Marvel Quiz Book is the perfect title for any HUGE Marvel fan, especially the older generation as this tome includes a vast history of the Marvel Comics universe with some great trivia. Adding to the excellent presentation are the images which helps draw you into this experience and although I'm more a DC fan than Marvel, it was still a great read and is a true party book as we had a ball.
Recommended!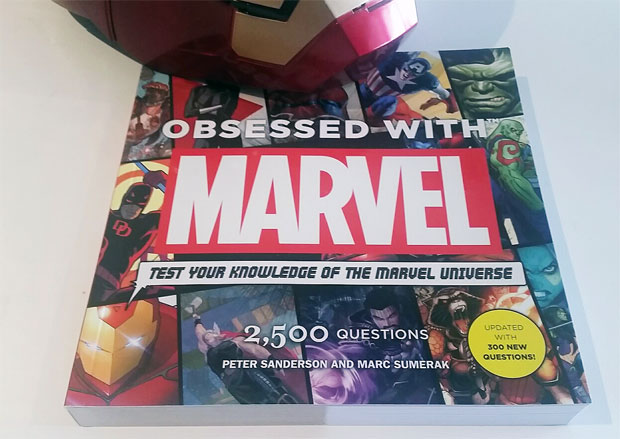 Book Details
Title: Obsessed with Marvel Quiz Book Review
Publisher: Titan
Distributor: New South Books
Format: Paperback
Language: English