Books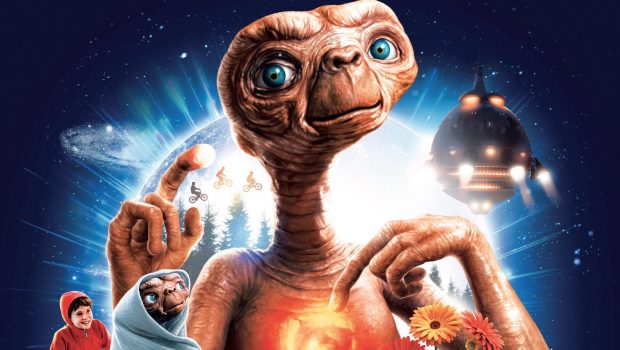 Published on September 11th, 2022 | by Adrian Gunning
E.T. the Extra-Terrestrial The Ultimate Visual History Book Review
Summary: E.T. the Extra-Terrestrial The Ultimate Visual History is a true celebration of E.T. and a delicious visual treat!
The adorable alien from another world, E.T. the Extra-Terrestrial is a true pop culture icon and this 1982 film by legendary director Stephen Spielberg has also become its own institution. For the uninitiated, it revolved around the story of a young alien child inadvertently left behind by his family who was found by a human child called Elliot (Henry Thomas) who attempted to keep him safe and help him "phone home" so that he could return to his own species.
Needless to say, things didn't go according to plan and when the United States government became involved, it quickly turned into a cat and mouse adventure that really tugged at your emotional heartstrings and as a child, I remember being in tears with my mother. It also starred a very young Drew Barrymore as Elliot's sister Gertie that like E.T., also won the hearts of many movie goers as well. Needless to say, E.T. the Extra-Terrestrial became a true blockbuster and had state of the art special effects for its time that made it a global hit across the world.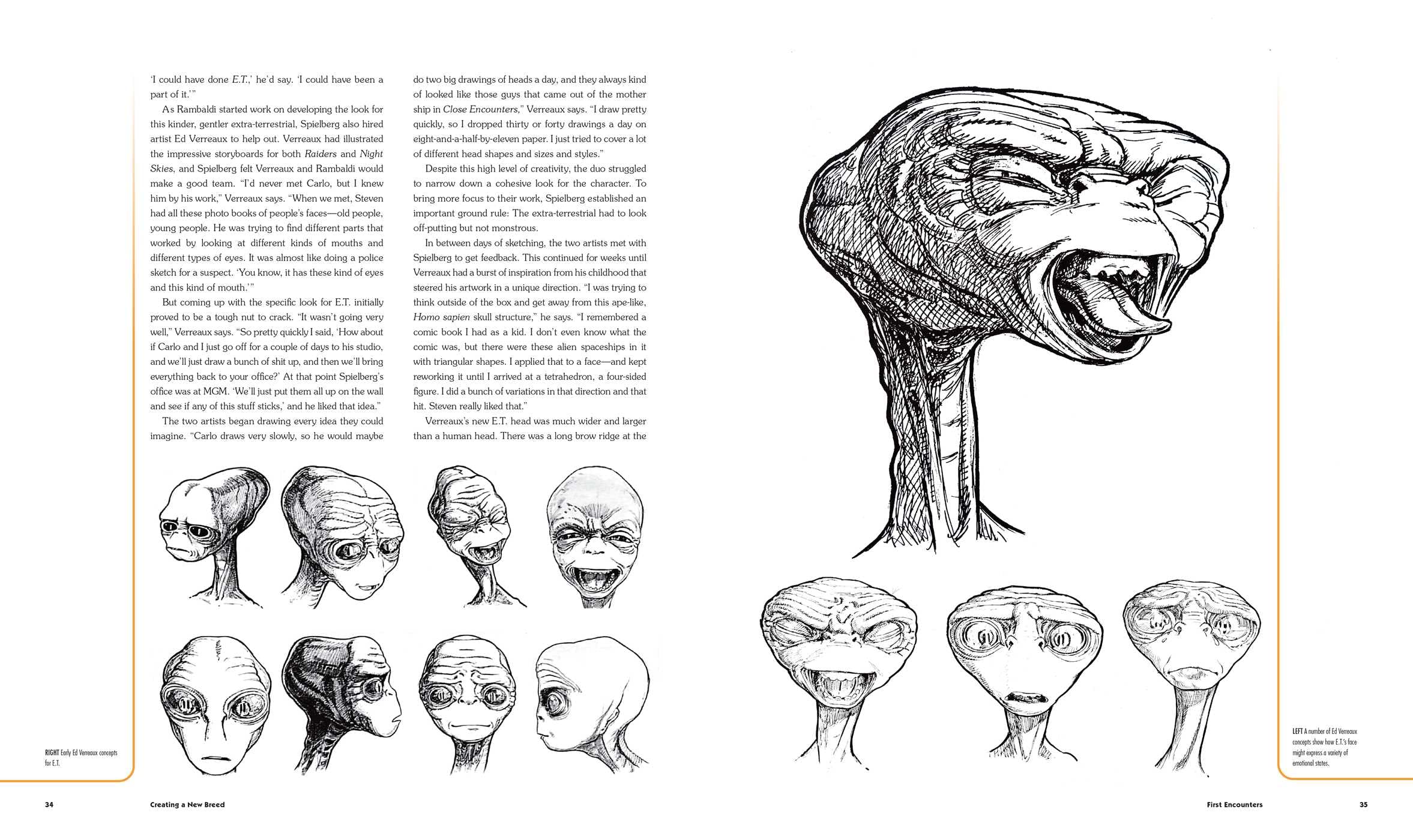 So if you're a fan of E.T. the Extra-Terrestrial and want to go behind this motion picture phenomenon, E.T. the Extra-Terrestrial: The Ultimate Visual History is a pure celebration of this film and all its characters that makes it the perfect coffee table book as well. The highlight of this book for me is the amazing pictures that grace the pages which is a fantastic walk down memory lane, including images that have never been seen before.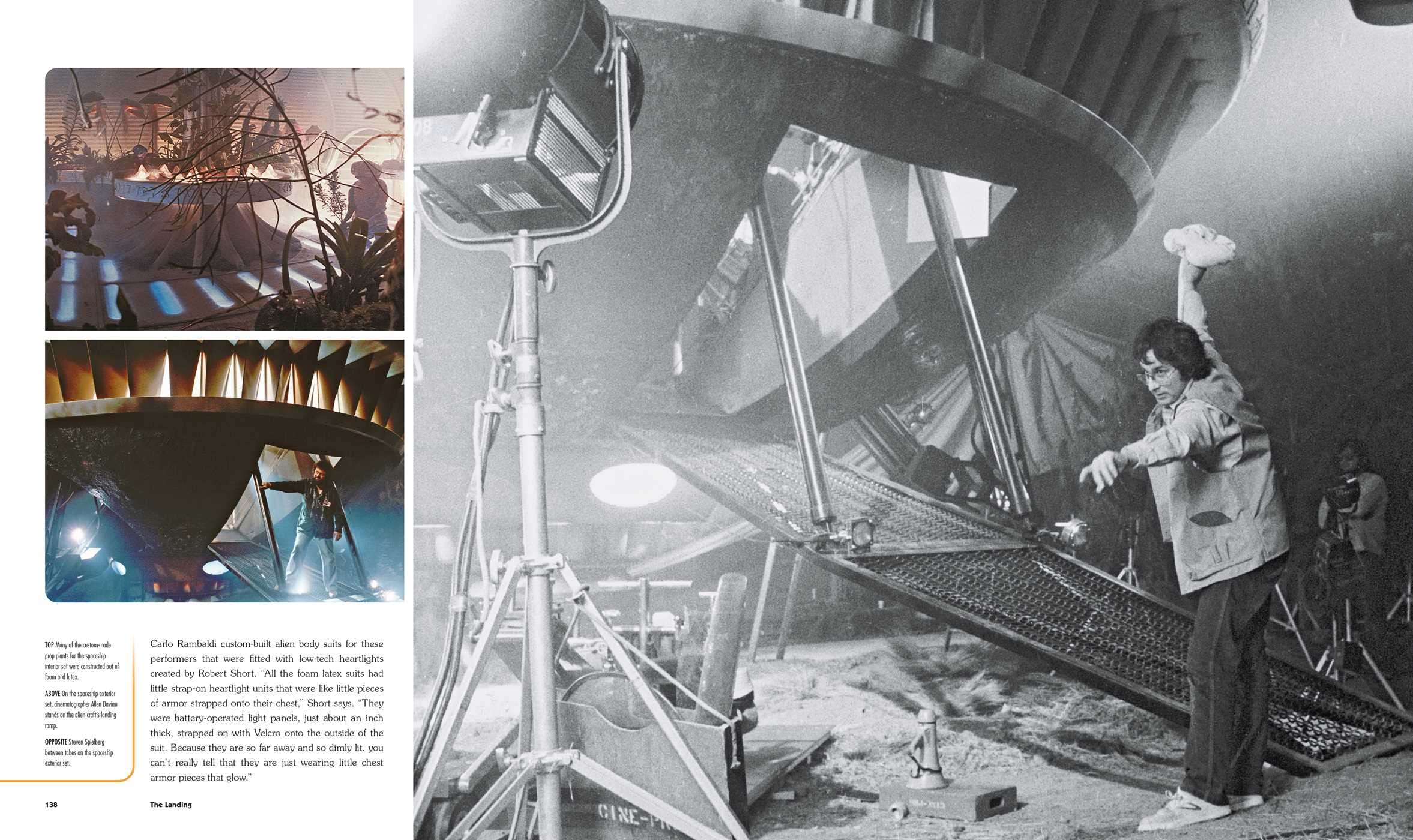 Additionally the behind the scenes photos, concept art and storyboards take the reader on their own private screening of this fantastic 80's family sci-fi film. Further it has some interactivity thrown into the book (how so, I hear you ask) by removable insert items such as annotated script pages and preliminary sketches which makes the read a much more enjoyable one. Needless to say, it's a treasure trove of all things E.T. the Extra-Terrestrial and it honestly deserves the title of "The Ultimate Visual History Book".
While the pictures are almost out of this world, it is also well compiled and written by Caseen Gaines (The Making of the Back to the Future Trilogy) who is considered a true pop culture historian. As a result, this is a book made with love and Caseen's passion for this character really shines in what has been provided to the reader.
Complementing the wonderful visuals and interesting text in this hardcover is the fascinating and heartfelt forward by actress Drew Barrymore who gives the reader a unique insight into her involvement with E.T. and what it meant for her both at the time and now. Also supporting this forward is an introduction by Lucasfilm President Kathleen Kennedy that again gives us another look into this 80's sci-fi blockbuster from her perspective. In terms of content, it is split into four chapters that mirrors the progression of the story in the film as well which really helps with the flow of themes.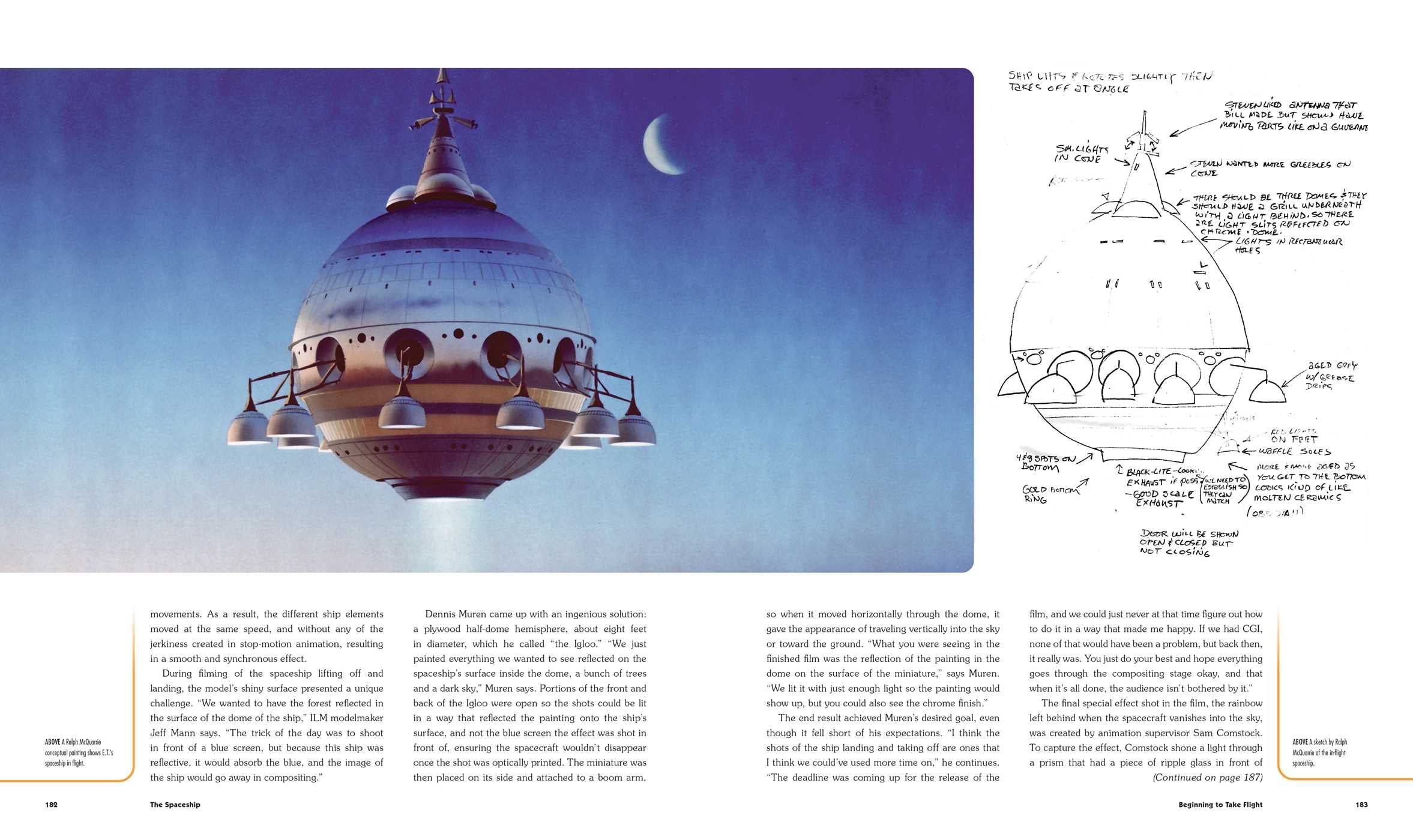 Final Thoughts?
If you're a fan of E.T. or just sci-fi films in general, E.T. the Extra-Terrestrial The Ultimate Visual History Book is the perfect read to help escape the woes and troubles of our everyday lives and retreat into a much simpler time with this fantastic guide into what made this family sci-fi film such a global phenomenon. Beautifully presented, well written with some stunning images, this book was a true joy to read and a book that will be revisited by my family and I on several future occasions.
Highly Recommended!
E.T. the Extra-Terrestrial The Ultimate Visual History Book Details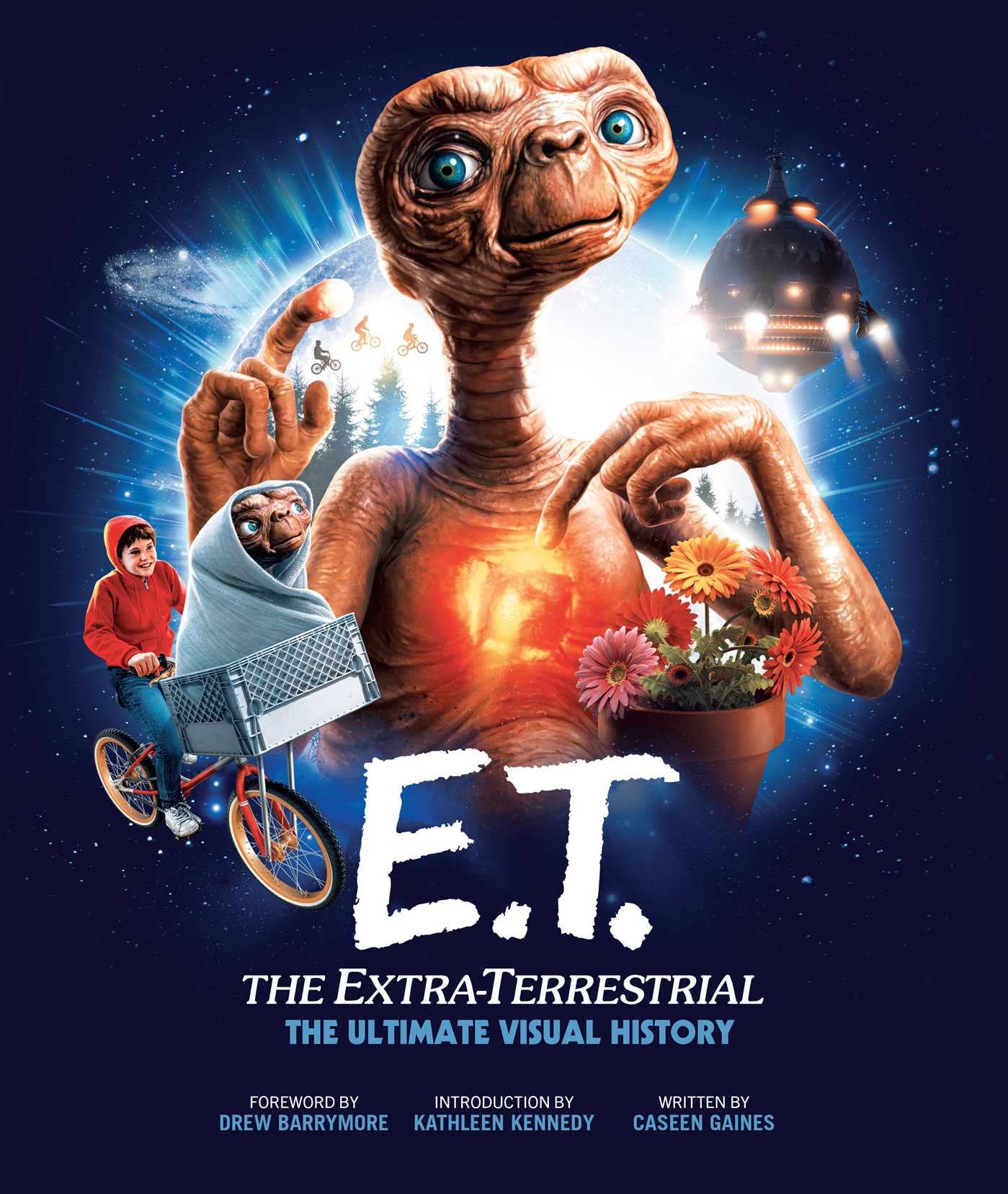 ISBN: 9781803361444
ISBN-10: 1803361441
Format: Hardcover
Language: English
Published: 23rd August 2022
Publisher: Titan Publishing Group
Country of Publication: GB
Dimensions (cm): 27.9 x 23.5