Books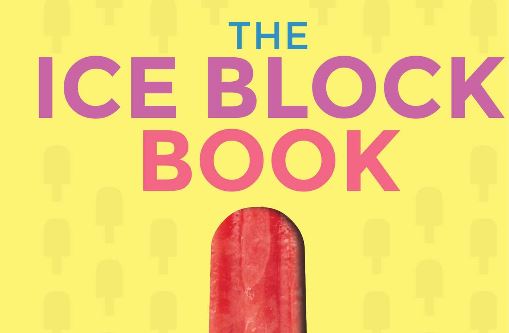 Published on September 27th, 2016 | by James Wright
The Ice Block Book Review
Summary: The Ice Block Book boasts 50 easy to follow recipes but more importantly, very delicious creations that can be made in the humble home kitchen!
This wonderful book has been put together by the creators of LICKALIX, Karis and Dominic Gesua and boasts over 50 fruity, frosty and natural flavoured ice blocks that you can create from your humble kitchen. That's right, with some standard and cheap ice block tools, you'll be making frosty treats in no time and some quite cheaply as well. Best of all, these recipes are all natural and contain no artificial sweeteners or tricks like added flavorings, concentrates or purees so that means healthy treats!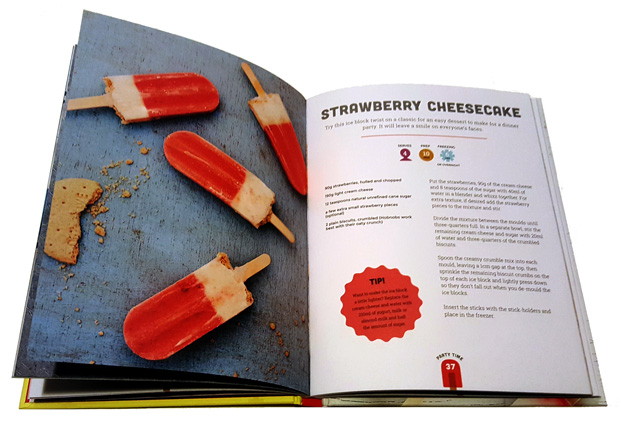 To accompany these delicious treats, they have accompanying photographs by Rita Platts who makes these ice blocks really jump out of the book (especially their colours) and more importantly, help in their home-kitchen creations. I must admit that these photos are quite spectacular and unfortunately not all of my treats turned out this way but nonetheless, they still were quite delicious.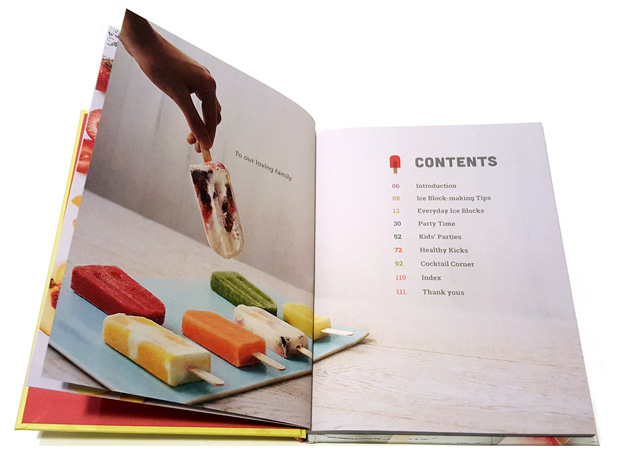 The contents of The Ice Block Book is split into nine sections that includes;
Introduction
Ice Block-making Tips
Party Time
Kids' Parties
Healthy Kicks
Cocktail Corner
Index &
Thank yous
The introduction is of course written by the passionate Karis and Dominic Gesua who created this book to share their recipes with the world and that frozen treats can be healthy. They even go into the history of ice blocks which apparently originated from the mighty Aztec empire which their leaders would request snow from the mountains in order to mix it with fresh fruit. Add in their journey and passion and thanks to the tips section, you're ready to start making your scrumptious ice blocks.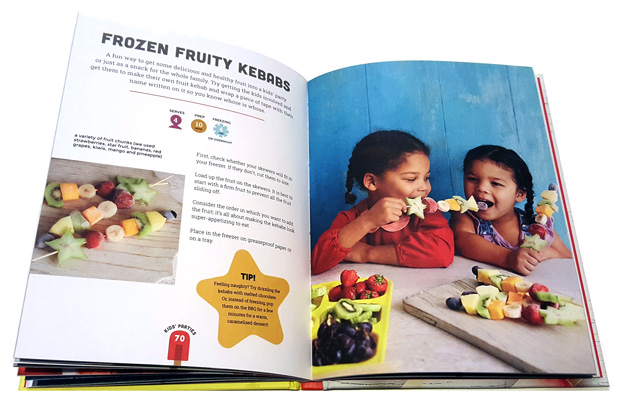 One really big highlight of this book is that the recipes are not only set out well but use a less is more philosophy which makes things quite easy to follow. This includes a title, blurb about the product, serving quantity, preparation and freezing time plus ingredients required and of course the instructions. Another clever element of this book is that there is a treat for every occasion, whether something on a regular occasion like the Berry Lemonade to the very delicious Nutella Pops to something more adult with the Zesty Margarita.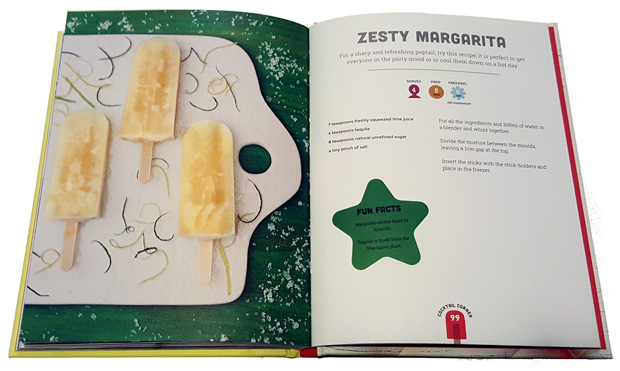 Given that, the recipes are quite diverse and caters for people of all ages and of course tastes. The book also finishes with a thank you from its creators which is a fitting way to end this healthy tome of very yummy ice blocks.
Final Thoughts?
If you're looking for something not only healthy to eat but easy to make, check out the Ice Block Book that offers you 50 amazing creations to create, eat and find your favourites. Oh… some of the recipes can even be made by children which is another bonus of The Ice Block Book!
Highly Recommended!