Books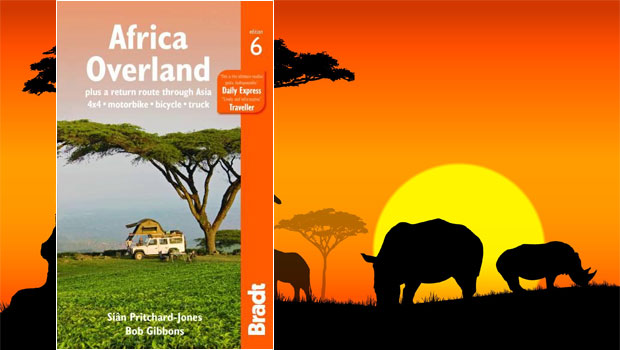 Published on December 18th, 2016 | by Tony Smith
Africa Overland Review (6th Edition)
Summary: Africa Overland 6th Edition is your hard copy tome for all things Africa if you're thinking of travelling overland.
Africa Overland by Sian Pritchard-Jones and Bob Gibbons is the perfect guide to travelling through this amazing country by 4×4, motorbike, bicycle or truck. This tome of all things travel offers adventurers interested in exploring Africa, including a return route through Asia a definitive guide to all their needs. The guide also is split into ten chapters, including maps of all the countries in this region and is well presented by Brandt. Furthermore, there are some images in this book but for the majority it's text based with a few colour images and black and white photos here and there.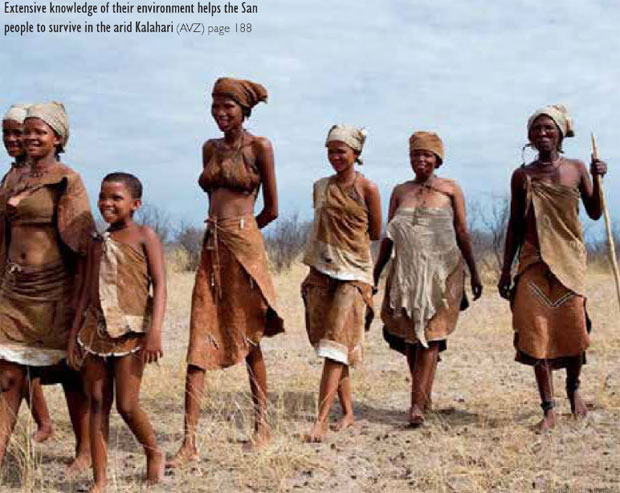 It's also the 6th edition which means it has been updated to include all the changes to the various countries of Africa and is a guide for both newcomers or seasoned travellers. Furthermore, Africa Overland is split into three parts that include Before you Leave, On the Road and The Guide which nicely categorises the information contained in this book and makes it easier to find, especially when you're on your African adventure.



Africa Overland Contents
Introduction
Part One Before You Leave
Chapter 1 – The Basics
Chapter 2- Overland Routes
Chapter 3 – Vehicle Selection and Preparation
Chapter 4 – Organised Your and Public Transport
Chapter 5 – Practicalities
Part Two On the Road
Chapter 6 –  Your Vehicle
Chapter 7 – Day to Day Issues
Part Three The Guide
Chapter 8 – Background
Chapter 9 – A to Z African Country Guide
Chapter 10 – Guide to Countries on the Return Route via Asia
Appendix 1 – Language
Appendix 2 – Personal Details
Appendix 3 – Checklist
Appendix 4 – Visa Requirements at a Glance
Appendix 5 – Further Information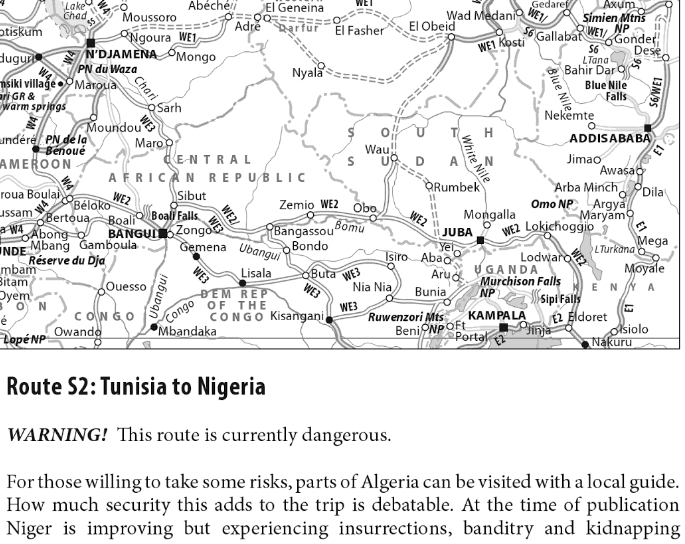 The first of this travel guide explores the preparation needed to plan your holiday, including costs which are in US dollars such as vehicle, equipment and insurance. Add in information on getting to Africa, it's climate and putting together your itinerary and the writers really cover all bases needed to hopefully make your trip go without any hiccups. The most important aspect of this guide are the practicalities when you are in Africa which includes any of the red tape you may face, where to find the embassies and consulates, health and the most important aspect security. Security is also further explored under each section for the various countries of Africa.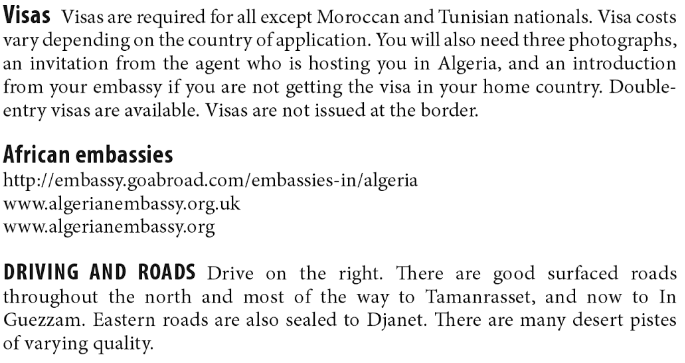 Each of the countries showcased in this book will contain the following areas that include;
Capital of the country
Languages spoken
International Telephone Code
Currency and Rate
Red Tape
Visas
African embassies
Driving and roads
Fuel costs
Climate
Highlights
Where to stay
Other (e.g. important information such as crime and security advice)
Further information (e.g. other places to find more information)
For example, the section on South Africa gives an overview on this country such as the Rand (ZAR) being the formal currency, including the US exchange rate at the time, no visas are required for entry, the wet season is between September to April, where to stay in Cape Town and although the roads are excellent, watch out for car-jacking. It's not all doom and gloom as there's fun facts and other interesting elements, however by giving you these safety tips, it will help make your experience a much more enjoyable one. Lastly, each country has a few pages dedicated to them with some very useful information about what to expect and where to go. Another great idea in this book is Appendix 2 and 3 which includes your personal information and checklists for your travel. All in all, it's a very informative book that is not only set out well but gives you something to think about.

Final Thoughts?
Given that everything is on the Internet these days, a book like the Africa Overland does come in handy because given the size of this continent, you'll definitely only have limited online access so this tome provides a hard copy version. Sure, some of the information may be dated over the years but that's why it's the 6th Edition and if you're planning your next big adventure, check out these useful books from Bradt who have over 40 years experience in the field of travel which makes this the ultimate road guide!
Recommended!