Books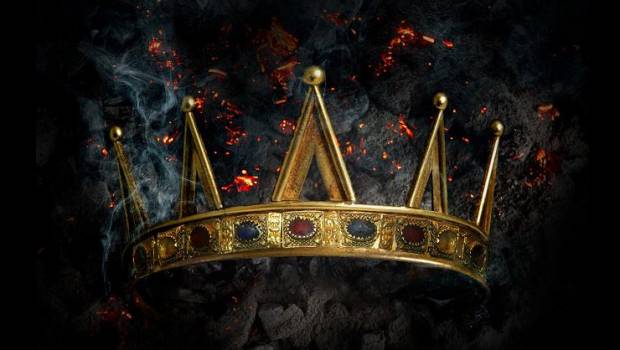 Published on March 29th, 2018 | by Admin
King of Ashes Review (Book One of the Firemane Saga)
Summary: King of Ashes Review (Book One of the Firemane Saga) ... long live the King!
Legendary author Raymond E. Feist introduces his new fantasy universe with the first book of the Firemane Saga, the King of Ashes… and needless to say, this author aims high and more importantly, delivers an engaging and fluid read from start to finish… welcome back Ray!
Like his previous books, Feist revolves his story around a cast of young protagonists with the lead character being Hatu, the son of King Steveren whose kingdom was destroyed 17-years ago by betrayal. However the Firemane line was saved Baron Daylon that with guile, managed to save his close friend's baby and sent him into forced exiled to the 'kingdom' of Coaltachin, a land of mysterious assassins.
It was here where Hatu was taught the skills and culture of this people, including meeting his lifelong friends, Havu and Donte. This trio of friends became close over the years which led Hatu to love his friend Havu from afar and as he was reaching manhood, his feelings continued to grow for her.
To make matters worse for our hero, he has the fiery red hair from his ancestors and in order to keep him incognito, his hair was dyed since birth to conceal his identity from those who might do him harm. Nonetheless, he was still different and at times bullied for this, however this temper more than made up for this shortfall.
Although magic is limited in this universe, there are other darker elements in this world and one of them are the Sisters of the Deep. It is here where a captured Hatu learned of his past that also unleashed a hidden and dangerous power inside him. However these creatures spared his life as they feared of the curse that surrounded the Firemane legacy and as he made his way back to Coaltachin, it was time for Hatu to be set free from these people and return to the Baron to learn the truth of his past.
Besides Hatu and Havu, another key player in this novel is that of Declan, a young blacksmith who is attempting to make a name for himself in the lands of the Baron. Unfortunately in the distance, something is brewing in both the world of man and that of the supernatural, particularly from the 'mad' King Lodavico who would stop at nothing to ensure that the Firemane line is vanquished. So while the slavers cause problems for Declan, a darker evil is slowly spreading across the lands with the novel ending with Hatu, Havu and Declan coming together.
The King of Ashes was an interesting read and Feist once again creates compelling and realistic protagonists with a few cliches thrown into the mix. Unlike his previous novels, book one of the Firemane Saga feels more adult in its content, that not only has parallels to his previous works but some may even say Game of Thrones. The dialogue is strong and there's plenty of interesting world-building happening, not to mention some suspenseful action which makes putting the book down quite a difficult task.
Furthermore, there were a few inconsistencies where the story swapped between timelines and the names Hatu and Havu was a little confusing at the start but thankfully this smooths out as the story develops. Although I enjoyed both Hatu and Declan, the main characters in the book, Havu was another interesting character and Feist could have spent a little more time with her. She is also given the ultimate mission which I won't spoil in this review and I'm interested to see how this plays out in future novels. Lastly, I enjoyed the old Baron Daylon and his bastard brother that although betrayed King Steveren almost a lifetime ago is attempting to atone for sins.
Final Thoughts?
King of Ashes Book One of the Firemane Saga is a new chapter for author Raymond E. Feist that for the most part succeeds on most levels. Sure there are a few hiccups here and there, including a long-term fan of this writer waiting for Pug or Tomas to show up (which they never will) but where this story shined for me was reading about a more adult fantasy world that in the end created a gripping tale about betrayal, redemption and a whole new universe to explore from one of the best writers in the industry.
Recommended!