Books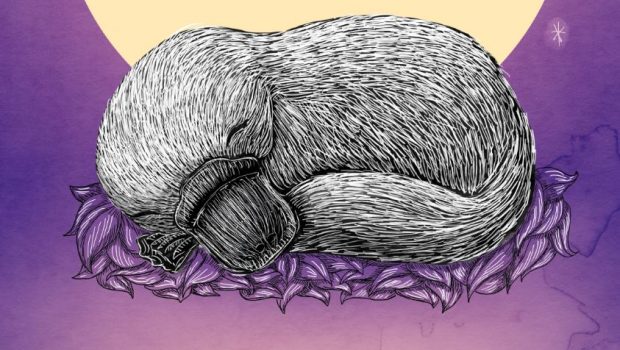 Published on February 4th, 2019 | by Tony Smith
Sleep Tight, Platypup Review
Summary: Sleep tight, Platypup is a magical journey about a scared young platypus who is afraid of the dark
Written and illustrated by Renee Treml who not only has won many awards for her previous books but moved from the USA to Australia in 2007 and ever since has been inspired by our amazing country. Her current book is titled Sleep Tight, Platypup and revolves around a little platypus who is scared of the dark. Even though the night may be filled with the unknown for Platypup, he soon learns that the darkness is filled with many wonders which makes this the perfect book for younger children who may also be afraid of the dark.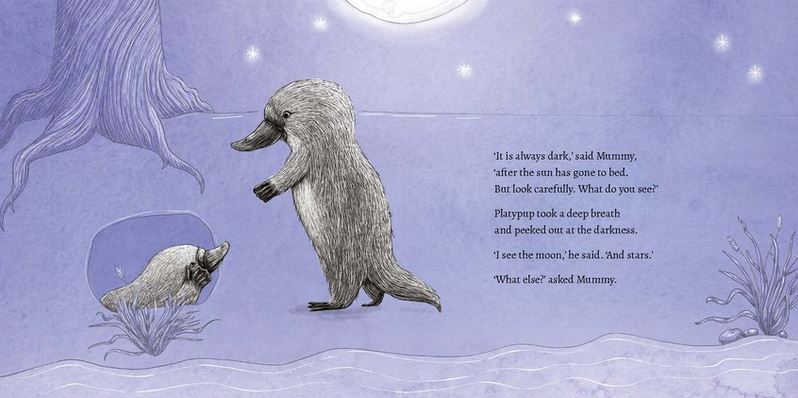 The book starts with Platypup awakening to something rustling outside as he screams for his mummy. So after a big hug from his mother, she takes him outside into the dark in order to experience another view of the world. While he sees things that are familiar to him like the wattle tree, he also sees things that he has never seen before like the moonlight dancing on the water. The book ends with our little Platypus finding the courage to face his fears with the book ending with Platypup being tucked into his burrow by his mother. All in all, it's a very engaging read that boasts some stunning art by Renee Treml who successfully captures the night with her illustration and purple tones to help to help portray the wonder of this time of day.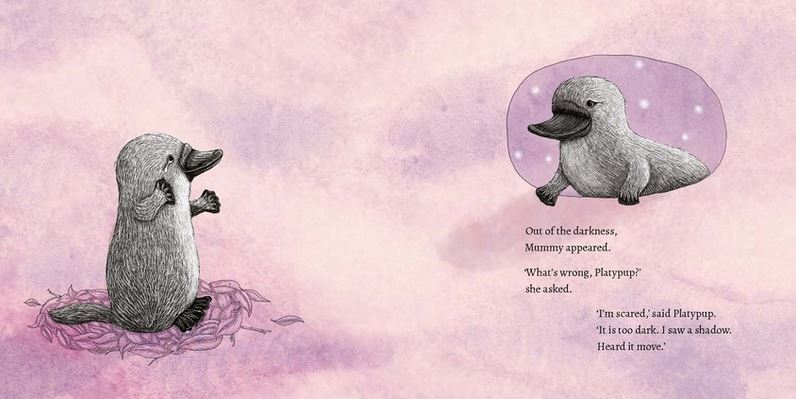 Final Thoughts?
Sleep Tight, Platypup is a beautifully presented hardcover book wuith some truly stunning illustrations as writer Renee Treml brings this story to life. Not only is it well-written but it's quite engaging as we follow this young platypus to alleviate his fears of the night.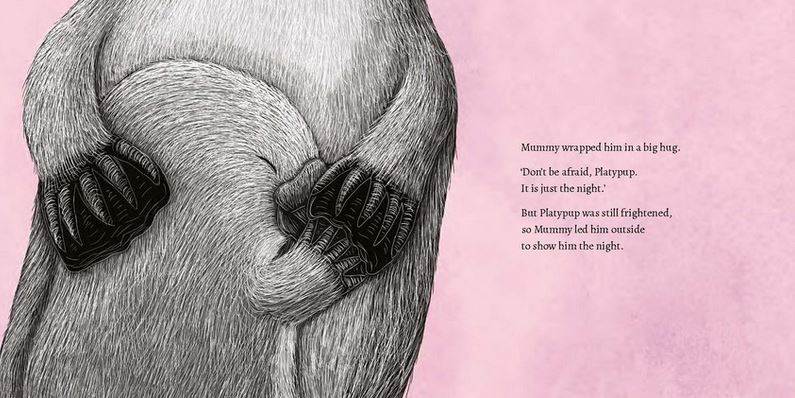 Book Details
Title: Sleep Tight, Platypup
Format: Hardcover
Pages: 32 pages
Publisher: Penguin
ISBN-10: 0143789694
ISBN-13: 978-0143789697
Product Dimensions: 24.8 x 0.8 x 24.7 cm