Books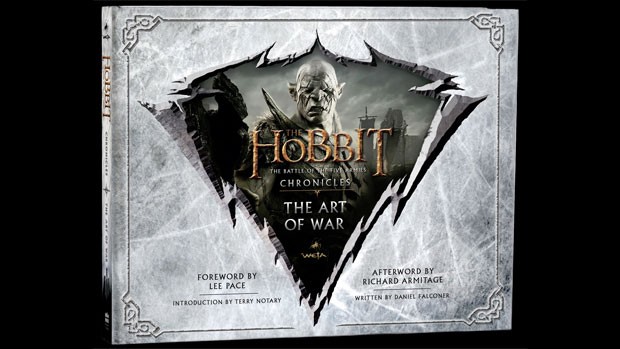 Published on December 7th, 2015 | by Tony Smith
The Hobbit The Battles of the Five Armies Chronicles The Art of War Review
Summary: We wants it, we needs it. Must have the precious!
This beautiful hardcover book that looks like it's made from quartz features the orc Azog the Defiler that goes into great detail of how the designers brought J.R.R. Tolkein's The Hobbit to the big screen with some spectacular effects and amazing talents. Published by Harper Collins, the book boasts over 1000 illustrations, photos and designs from the movie which really give the reader a unique, insightful and enjoyable look into the popular film by director Peter Jackson.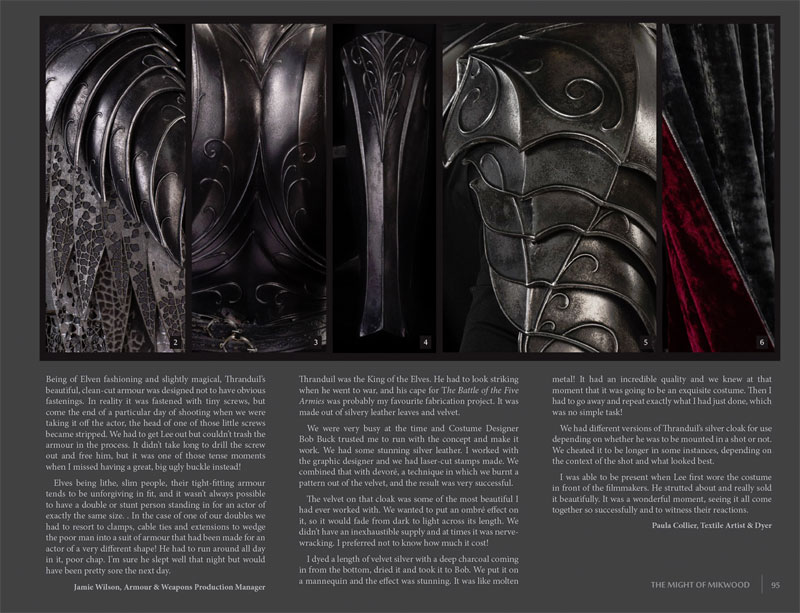 Brought together by Daniel Falconer, his knowledge of not only the world of J.R.R. Tolkein but also as a staff member of Weta Workshop who helped create The Hobbit really shows as he successfully brings the reader on an wondrous journey about the creation of the films that is accompanied by interviews of not just the stars but also those involved in the production process.
The book also has a forward by Lee Pace who played Thranduil in the film and adds a small snippet about his role in the movie and how he became involved in something gigantic. It's just one of those interviews that adds something special to this collection of facts and photos. The book itself is also split into eighteen sections such as Azog's Legions, The Razing of Lake-Town to the even a section on Collectible Art which gives the book a very rounded collection of information and images.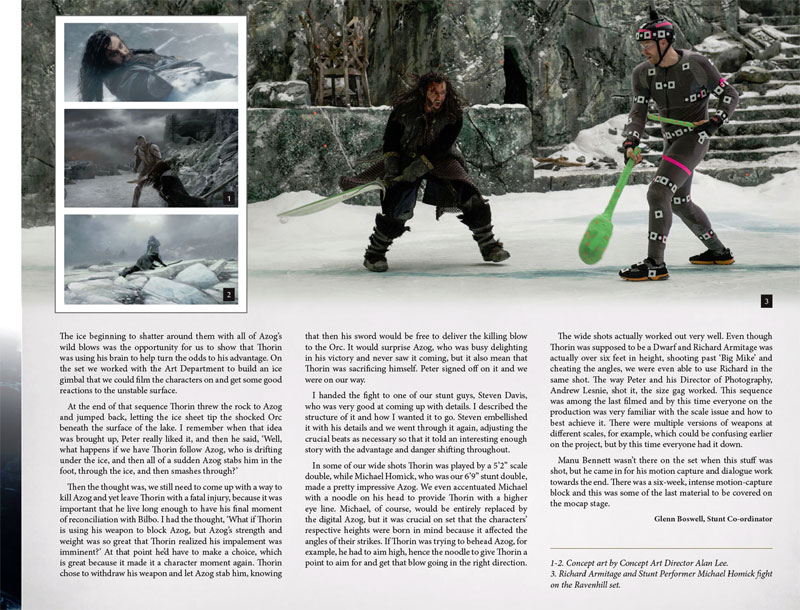 What I also enjoyed about this book were the interviews with cast and crew such as the lovely Evangeline Lilly to the very talented Philippa Boyens who was one of the screenwriters and co-producers of the film. These interviews that accompany the beautiful photos lend credit to how they put this film together. In relation to photos, I love how this book compiles never before seen photos and designs such as creating the trolls or to the realistic and ancient weapons that graced the film.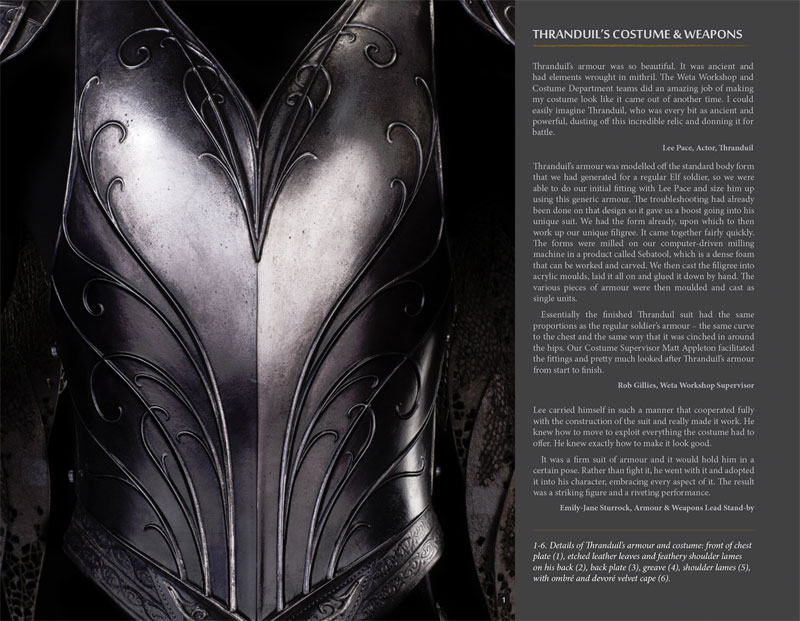 To complement the forward, actor Richard Armitage who plays Thorin gives another insight into the production process and his character which is a great way to finish this thoroughly enjoyable book. So at over 250 pages and if you're a Lord of the Rings, Hobbit or movie fan in general, then I could happily recommend The Hobbit The Battles of the Five Armies Chronicles The Art of War which is the final book in the series. This book definitely gives the reader a beautiful insight into the creation of the film that is accompanied by well written text, interviews and flawless images that could almost make this book an heirloom, particularly the fold-out map of the Siege of Erebor!
Final Thoughts?
The Hobbit The Battles of the Five Armies Chronicles The Art of War is a must have book for fans of J.R.R. Tolkein, particularly fans of Peter Jackson's amazing films… and to quote Golem, "We wants it, we needs it. Must have the precious!"