Books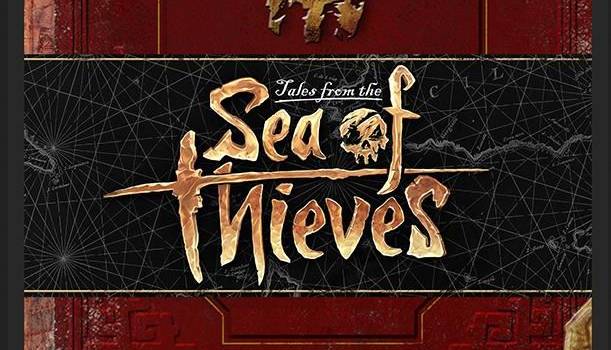 Published on April 2nd, 2018 | by Admin
Tales from the Sea of Thieves Book Review
Summary: Go behind the game with Tales from the Sea of Thieves Book
TALES FROM THE SEA OF THIEVES is based on the Xbox One, Xbox One X and Windows 10 video game Sea of Thieves which was developed by Rare and our review of this title can be found at https://www.impulsegamer.com/sea-of-thieves-review/.  This book however is about the pirates that sail these treacherous waters and is taken from three different perspectives and is 'recorded and compiled' by Captain Flameheart.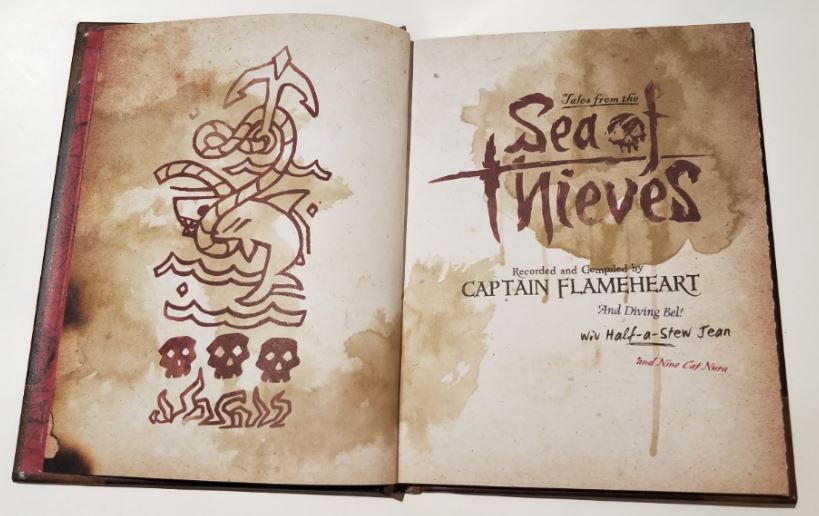 The real author is Paul Davies (The Art of Assassin's Creed Origins) who successfully captures the spirit of this video game. Although not a story per se, this novel is a collection of experiences and moments from the fictitious captains of this video game universe as they share their tales. For example, one tale is called Trouble the Cat which talks about a cat called 'Trouble' and how these creatures are often believed to be superstitious by sailors which discusses how this feline caused all sorts of mischief for the crew.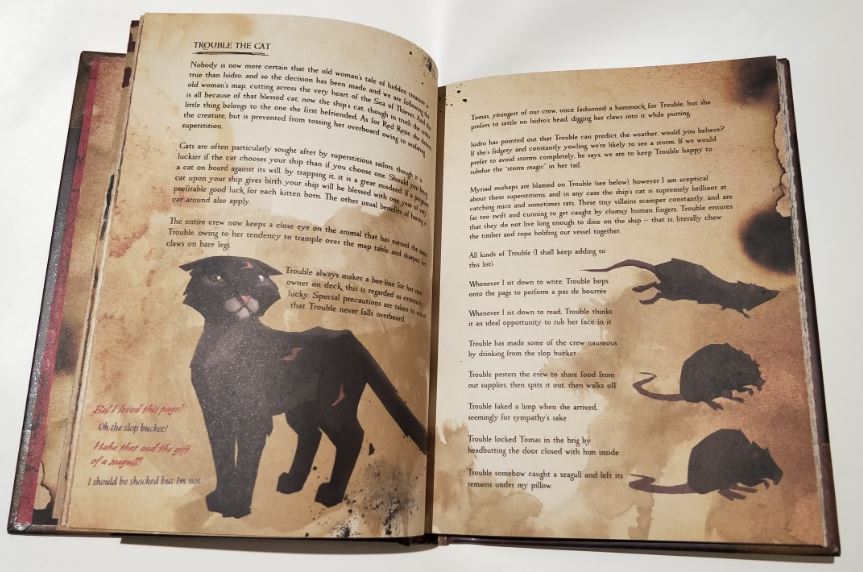 With that said, there are dozens are dozens of tales from the Sea of Thieves that discuss the fauna of this area, the hidden treasures, the games played by sailors and even characters like the ghostly Pirate Lord to the mythical Merfolk. This is where this book succeeds in its unique story telling that almost makes it a who's who of places, people and equipment from this video game. It's also well written with a touch of humour thrown into the mix.
Complementing the text is the stylish art that really pays homage to the video game that includes both sketches and coloured pieces. The only downside to this book is the paper stock that has this golden tinge to it which mimics an artifact from this era. Although it helps with the illusion, the artwork does seem a little dull as does the text which makes it a tad tricky to read in dim light.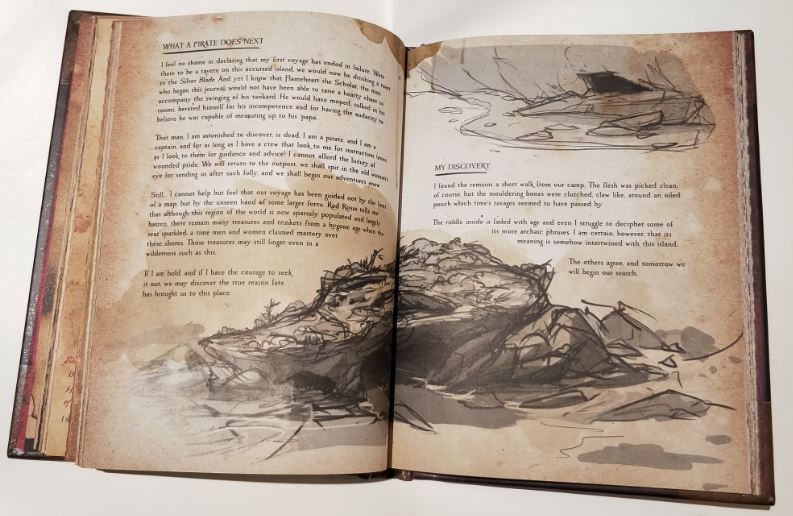 Nonetheless, it's a well-presented book from Titan that features an insightful look into this video game universe with some beautiful artwork. Definitely one for the fan!
Product Details
ISBN: 9781785654312
Dimensions: 227 x 175mm
Hardback: 160pp
Publication date: 20 March 2018
Author: Paul Davies