Books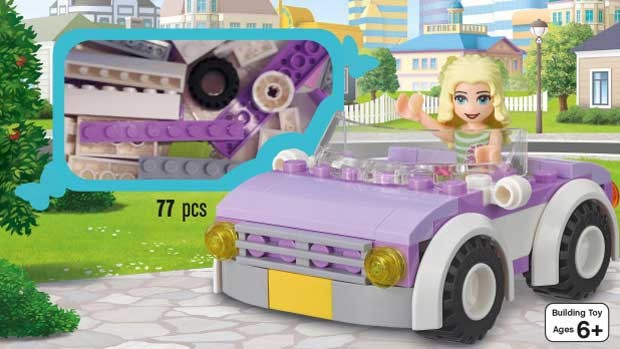 Published on July 27th, 2015 | by Tory Favro
Lego Friends Build Your Own Adventures Book Review
Summary: The Lego Friends Build Your Own Adventures is a fun book and worth the purchase
Another build your own adventure book from DK. We only recently reviewed the Ninjago version of this series and quite frankly were very impressed. Once again DK have put together a solid title that will satisfy little readers and also be a great reference to older builders.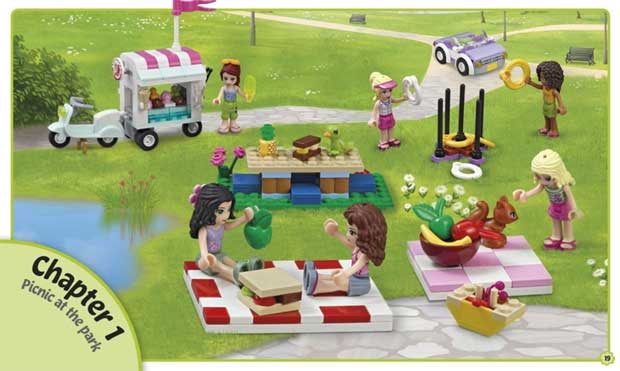 I'll get into this with the premise that you didn't read the previous review, but really you should have. It was a doozy. This book is primarily focussed on the Friends universe and is gorgeously presented in an attractive slipcase containing both the book and a slipcase with bricks and figs. That's right, you get Lego to make a exclusive touring car and the Liza mini-doll. It's a good build and lots of fun.
Let's get into the book though as it is a great resource. Of course there are heaps of trivia titbits about the Friends and the activities they get up to which should satisfy fans, however for the builders in the audience, there are stacks of cool tips on how the things you see in the book are made.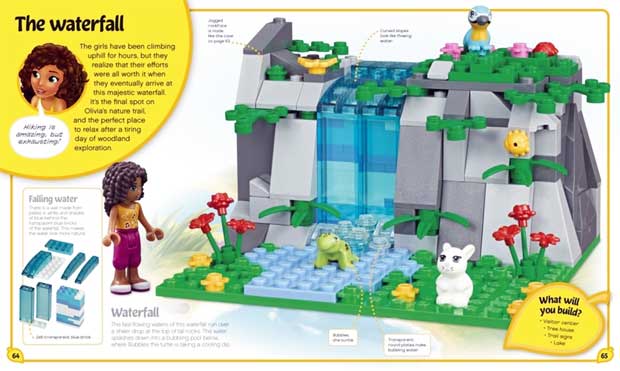 The thing I like the best about this is that it opens your eyes a lot as to how to make your builds even better than they might have been. Of course these very same ideas could be transferred over to your Lego City as well. Such practical ideas abound and I found myself paying very close attention, and have used some of them to accentuate the things that I build.
This is the sort of book that will be a boon for both younger and older readers alike. Parents can buy this for their kids with the knowledge it is filled with creative ideas and the Lego itself that will provide hours of fun. Even though it looks aimed at female readers, I can assure you that both boys and girls will enjoy it. Adult readers, don't be fooled by the cute cover, it will help you with your builds with loads of practical tips.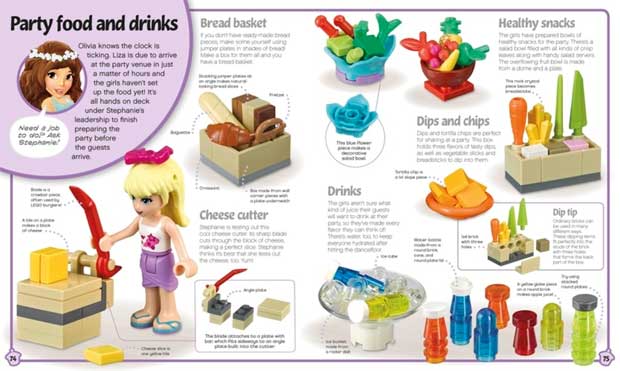 Final Thoughts?
I enjoyed this book as since it is in the "real" world of Friends, it contains building tips that assist with making your City even better. It is lots of fun and worth the purchase. Recommended.
Book Details
Title: Lego Friends Build Your Own Adventures
Bonus: Includes Liza mini-doll and exclusive touring car book
Author: DK
ISBN: 9781465435897
Publication Date: 04 Aug 2015
Size: 212.725 x 254mm
Pages: 80
Age: From 5 To 9 years