Books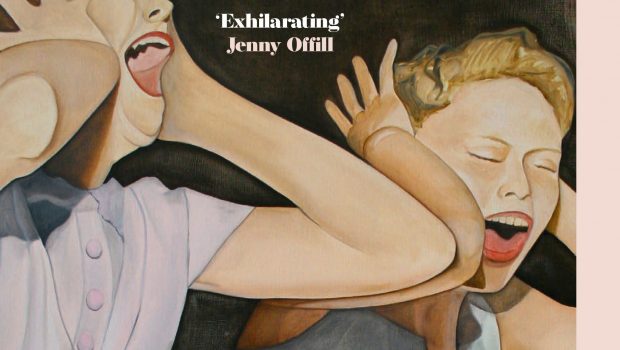 Published on May 29th, 2023 | by Tim Chuma
Monsters: A Fan's Dilemma Review (2023)
Summary: Not sure who this book is for? Even those who are for it will get sick of the relentlessness while those against it will be turned off straight away.
Dylan Thomas was a piss head
Jackson Pollock was a prick
Norman Mailer hates women
It's an end of season trip
Heroes seem so from afar but if you meet 'em you'll think twice
Genius is different from the rest of us
Most of us are nice
– Geniuses are Turds, TISM
That's pretty much the shape of it, for some reason even TISM manages to say more than this book manages to in a shorter amount of time. Yes a lot of famous artistic people did terrible things and treated those around them badly, yes and what else? You can find a lot of the biography stuff from other sources, it doesn't really help to just state things that they did without giving you anything to deal with it or offering solutions.
Society and culture changes over time. You could be the most progressive person in the world but if you suddenly found yourself thrust 100 years into the future you would be regarded as a yokel and zealot.
Reading this book is such a punish as it never lets up and there is nowhere where it just has a bit where the writer says something positive for a while or talks about other things. The opening section about Roman Polanski is quite harsh and it keeps up this for the entire book. I was reading another book alongside this one and could manage a chapter of that one to only a few pages of this one each time I read them.
I was going to put this aside to read later but the death of Barry Humphries forced my hand. Even Dame Edna Everage called him a "terrible old man" but at least he had some legacy. The death of Rolf Harris unleashed a boiling tide of hatred even after he had been to jail. It was only the death of much loved female entertainer that washed away the bile from my throat. I will not name her to not have her name in the same paragraph as those two.
The usual suspects seem to be targeted here in the art world. Even the Pablo Picasso exhibition I saw at the NGV acknowledged how terribly he treated people close to him and also how much he straight up copied other people's art styles. The later sections of his work in the exhibition seemed to have hardly any people wanting to hang around and look at it, as I doubt anyone wants a selfie with "Woman pissing".
Strange that Norman Mailer does not get a chapter as he stabbed his partner and was even derided by those such as Woody Allen in jokes such as "the annual Norman Mailer cocktail party and fist fight".
I don't really know who this book is for. Even people who agree with it will grow tired of how much it piles it on and if you are on the other side you are not even going to get that far into it. Some of these books show really be a series of video essays on YouTube or a Patreon blog post. There are other ways to get the word out these days.
Book details:
Author: Claire Dederer
ISBN: 9780525655114
ISBN-10: 0525655115
Format: Hardcover
Language: English
Number Of Pages: 288
Published: 25th April 2023