Books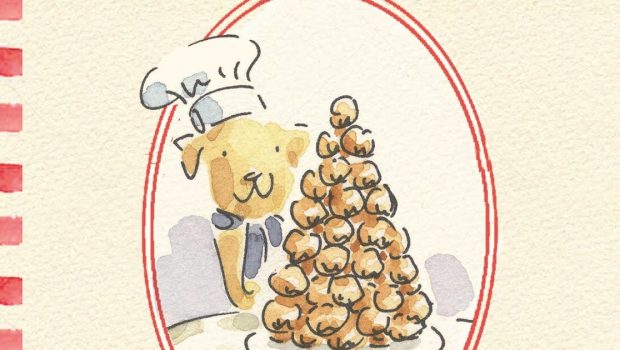 Published on December 18th, 2019 | by Tony Smith
Mr Walker and the Dessert Delight & Mr Walker Gets the Inside Scoop Book Reviews
Summary: Mr Walker and the Dessert Delight & Mr Walker Gets the Inside Scoop Book are two new enjoyable books about Melbourne's favourite canine!
Welcome back to the wonderful world of Mr Walker, a Labrador dog who calls the Park Hyatt Hotel his home as writer Jess Black and illustrator Sara Acton add another two books to this *now* delightful franchise based on a real-world canine who even has an Instagram page.

With that said, these books are inspired by the real-life Mr Walker, a Guide Dog Ambassador who lives at Park Hyatt in Melbourne and has become an icon for this Hotel. Cue in author and animal lover Jess Black who transforms Mr Walker into a fictitious character as her two new books (Mr Walker and the Dessert Delight / Mr Walker Gets the Inside Scoop) take our favourite dog and create a variety of new adventures for him from his perspective.
Like the previous books, both tails… err… tales target younger readers which are not only well-written but contain some delightful illustrations by Sara Acton who helps bring the world of Mr Walker to life. So if your younger readers enjoyed the first novel (The Tales  of Mr Walker) they will simply adore its two additions, Walker and the Dessert Delight and Mr Walker Gets the Inside Scoop. The books also contain a who's who of the hotel that helps reader familiarise themselves with the characters again.
Mr Walker and the Dessert Delight Review
Dessert Delight follows a "food" theme and is a great social commentary of Australian society, particularly with the popularity of cooking shows which causes chaos at the Park Royal Hotel. When the hotel's French chef Remy finds out that celebrity chef Grethe Schmidt will be using the kitchen of the Park Royal Hotel to promote her new book, this causes all sorts of trouble and hi-jinx for both the staff and guests.
How will hotel manager Henry Reeves solve this predicament? Of course, the answer may lie with Mr Walker himself whose nose for adventure leads him to a solution that will make everyone happy, including a reward for our lovable dog thanks to Henry's children… but not being allowed in the kitchen, how does Mr Walker solve the puzzle?
Mr Walker and the Inside Scoop Review
Just like the second book, Mr Walker is thrown into another predicament for the Park Hyatt and to make matters worse, his owners, the Reeves Family are away on holiday when the word in the hotel is that a mystery reviewer is about to come and write an article. Although the staff of the Park Hyatt treat everyone like royalty, they want to ensure that the reviewer is given the best treatment possible and once again, our favourite canine wags and smells his way to success for this hotel.
Final Thoughts?
Jess Black once again provides two delightful stories about this real-world canine who has become a part of Melbourne and the hotel he lives in.