Books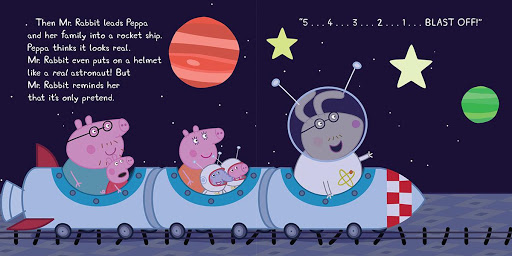 Published on September 8th, 2022 | by James Wright
Peppa a Trip to the Moon Book Review
Summary: Peppa a Trip to the Moon Book is all about facts & fun plus a trip to the "moon" for our favourite piggy family!
Based on an episode from the hit TV series, Peppa a Trip to the Moon takes younger readers on an imaginary journey to the moon as Peppa's brother George and his friend Edmond become astronauts as they blast off to our nearest space neighbour. The story starts in classic Peppa Pig fashion as George and Edmond Elephant, dressed as astronauts are playing with their space toys in the garden where one toy accidentally lands on Peppa's head. Peppa a little upset is over it and finds the moon boring!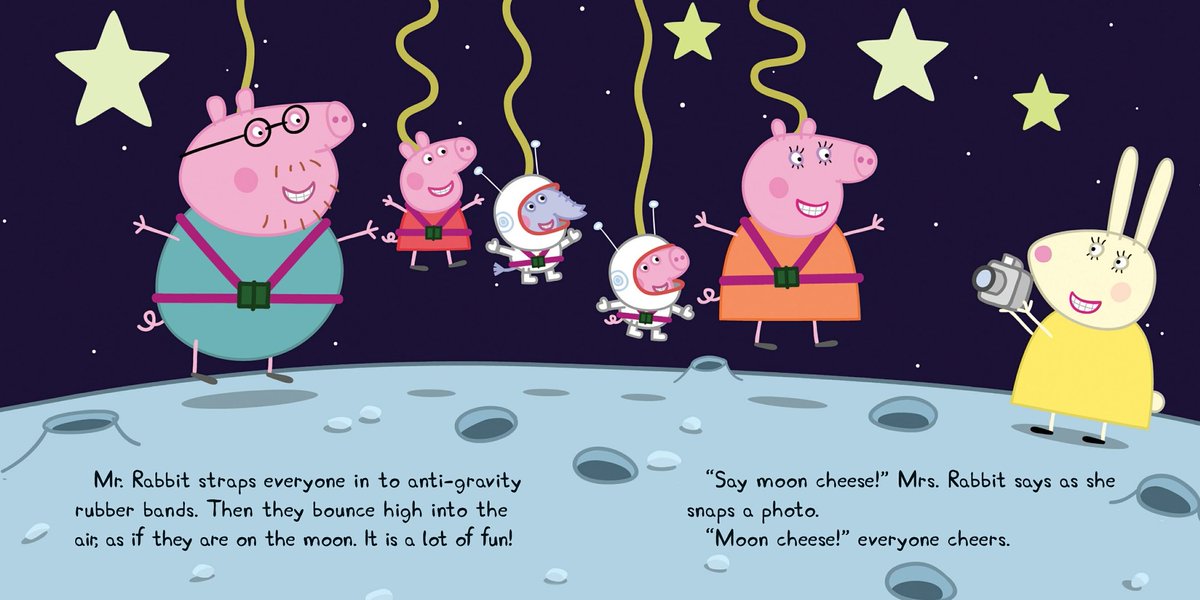 This gives Peppa's parents the idea of going to the museum where they go on a space ride and learn all about the moon thanks to Mr and Miss Rabbit. The story ends with the family buying some "moon" cheese and a family photo with Peppa exclaiming that she now likes the moon!
Final Thoughts?
This hardcover book is beautifully presented with its Peppa themed imagery that is bursting with colours and fantastic illustrations that help bring this story to life. Additionally, the text flows well that allows younger children to easily be drawn into this enjoyable story.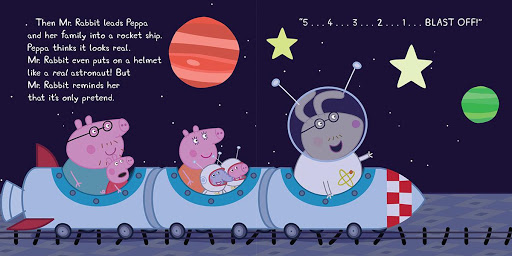 Recommended!
Book details
ISBN: 9780241610664
ISBN-10: 0241610664
Audience: Children
Format: Hardcover
Language: English
Number Of Pages: 28
Available: 20th September 2022
Publisher: Penguin UK
Dimensions (cm): 25.7 x 25.7  x 1.0
Weight (kg): 0.39
Edition Number: 1