Books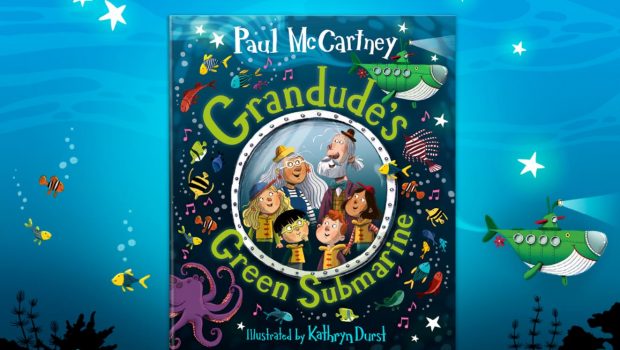 Published on September 30th, 2021 | by Andrew Bistak
Grandude's Green Submarine Book Review
Summary: The Grandude's Green Submarine Book is another fun and magical tour by the legendary, Sir Paul McCartney!
From the legendary Paul McCartney and illustrator Kathryn Durst comes another action-packed adventure of Grandude and the Chillers as they board the yellow… err… green submarine in order to find Nandude. Like the first book, Grandude's Green Submarine is another magical and heart-warming read as the protagonist of the book takes his grandchildren on another "magical mystery tour" and this time it is underwater as they follow the musical trail of their grandmother (aka Nandude) which starts on a sweltering day. Needless to say, it's a truly wonderful story from start to finish!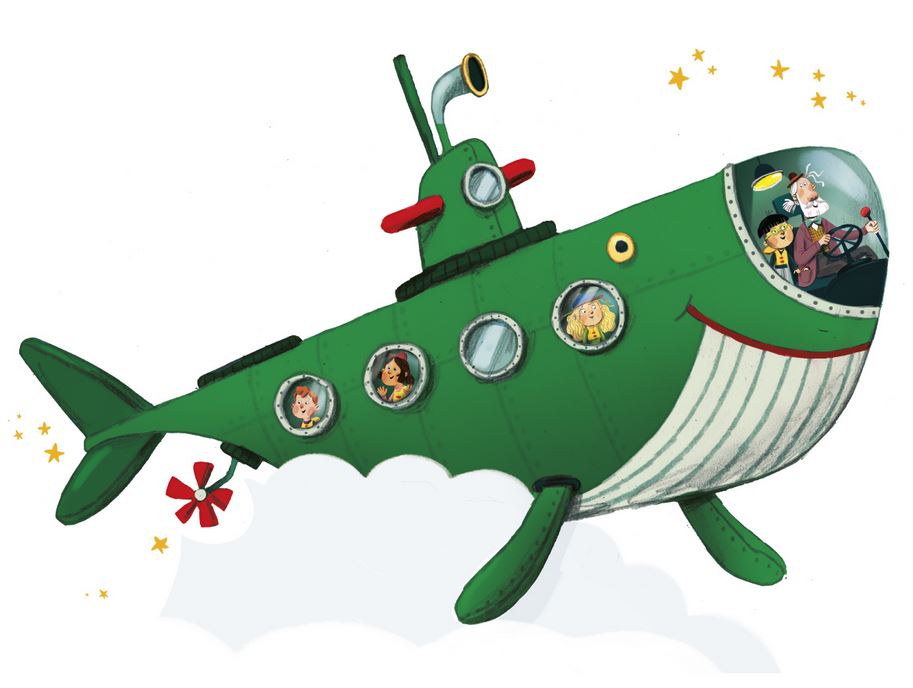 As the Chillers explored, Lucy spotted a picture of Nandude, their adventurous gradmother.
Grandude's eyes sparkled. "I think she loves adventures even more than I do!"
Older readers will also appreciate the links to classic Beatles songs such as the Yellow Submarine to even exploring an octopus' garden as the Chillers eventually find Nandude as then return home for afternoon tea after their amazing worldly adventure. What made this book so enjoyable to my children was the flowing text that are greatly enhanced by the amazing and colourful illustrations of Durst that helps being this story to life and at times almost jumping out of the book.
"Nanude taught me this tine", said Ravi, strumming his sitar. "If you want to find her, just follow the notes. And watch how it makes the animals sing and dance!"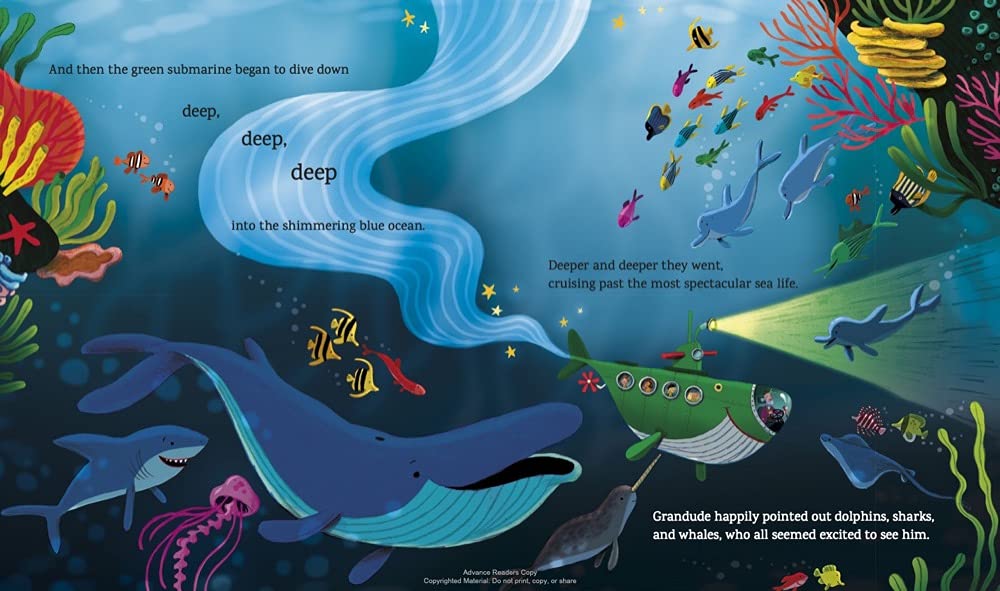 Final Thoughts?
If you're children (or parents) enjoyed the previous book or you're looking for a title that celebrates the special bond amongst grandparents and their grandchildren, then Grandude's Green Submarine successfully acknowledges this fact and more importantly delivers an enjoyable read with amazing illustrations to accompany this wonderful underwater tale.