Books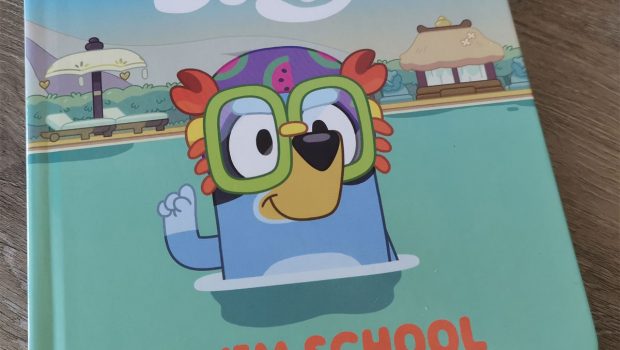 Published on January 1st, 2023 | by James Wright
Bluey Swim School Review
Summary: Bluey Swim School is classic fun!
Bluey Swim School is taken from an episode of the world wide phenomena children TV show, Bluey!
This beautifully presented hardcover book with vibrant images and easy to follow text begins with Bluey and her family on holidays. Bluey has the idea to play swim school as she transforms into Karen the teacher. She also gives her family new names with Merifyndor, Sharon and Bevan as they commence their lessons, including pool safety.
However there is an issue and unfortunately this class is interrupted with continuous dobbing. Karen creates a new rule of no dobbing as the lessons continue.
While the swimming lesson goes well, a new teacher called Margaret (aka Bluey) takes over and she is not as nice as Karen as she fails her students time and time again and as a result, the dobbing commences again.
Eventually the family come together with no more swimming or dobbing… although someone does wee in the pool
Final Thoughts?
Bluey Swim School is another must have read for fans that successfully brings this classic episode to a book!
Gallery