Books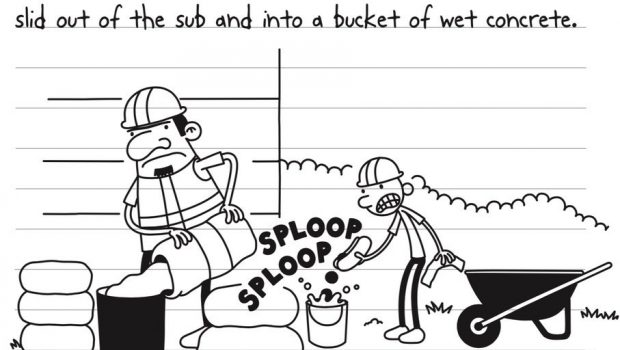 Published on December 18th, 2019 | by James Wright
Diary of a Wimpy Kid #14 Came In Like a Wrecking Ball Book Review
Summary: Diary of a Wimpy Kid #14 Came In Like a Wrecking Ball still uses the same formula from the author and still works quite well... so if it ain't broke, don't fix it!
Book #14 of Diary of a Wimpy Kid has arrived with "Came in like a Wrecking Ball" that if any of the other 13-books are to be taken into consideration, will become another world-wide hit as we follow the story of awkward middle-schooler Greg Heffley (aka the Wimpy Kid) and his crazy adventures.
This time, author extraordinaire Jeff Kinney focuses on Geoff's parents commencing home improvements after receiving an unexpected inheritance that unfortunately doesn't go to plan in some highly amusing ways. It wouldn't be a Wimpy Kid book otherwise!
Like previous books, book #14 is a thoroughly enjoyable read from start to finish and the main character is quite relatable to both children and adults. Needless to say Greg has a truly wild imagination.
Furthermore, this book is well written and really allows you to get inside the protagonists head of Greg, including the simplistic yet fun illustrations by Jeff Kinney which work on so many levels. As a result, it makes the book even more entertaining.
Another highlight of this series is the humour and everyone I spoke to has found it quite amusing and this current instalment is no exception as it involves crazy elements (all going wrong mind you) like bees, rats and even grout monsters which will result in plenty of belly laughs.
Final Thoughts?
While Diary of a Wimpy Kid #14 Came In Like a Wrecking Ball doesn't stray too far from its original premise, it still provides readers of all ages a thoroughly enjoyable and amusing read as we follow Greg on his misadventures!