Books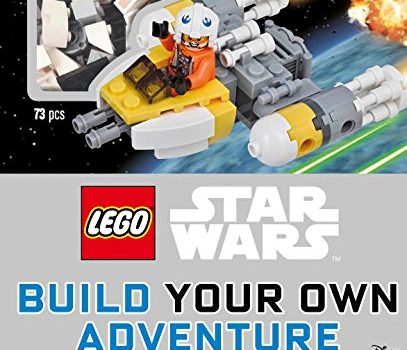 Published on August 17th, 2016 | by Tory Favro
LEGO Star Wars: Build Your Own Adventure Book Review
Summary: LEGO Star Wars: Build Your Own Adventure Book is a fun book for the collector and the young fan but be warned, it will want to make you build even more!
Packed with ideas, LEGO Star Wars: Build Your Own Adventure is yet another fun foray into the world of LEGO by DK Books.
Attractively packaged, this book comes in hardcover format and inserted into a groovy hard slipcase along with the actual LEGO you get to build with! Now before you get all crazy on this, I must confess that the bricks inside are simply those used to build the exclusive Y-Wing Starfighter, along with Rebel Pilot Zin Evalon. So if you want to do more than this fun build, I strongly suggest you have quite a number of loose LEGO at your disposal as there is some cool stuff here that you will want to make.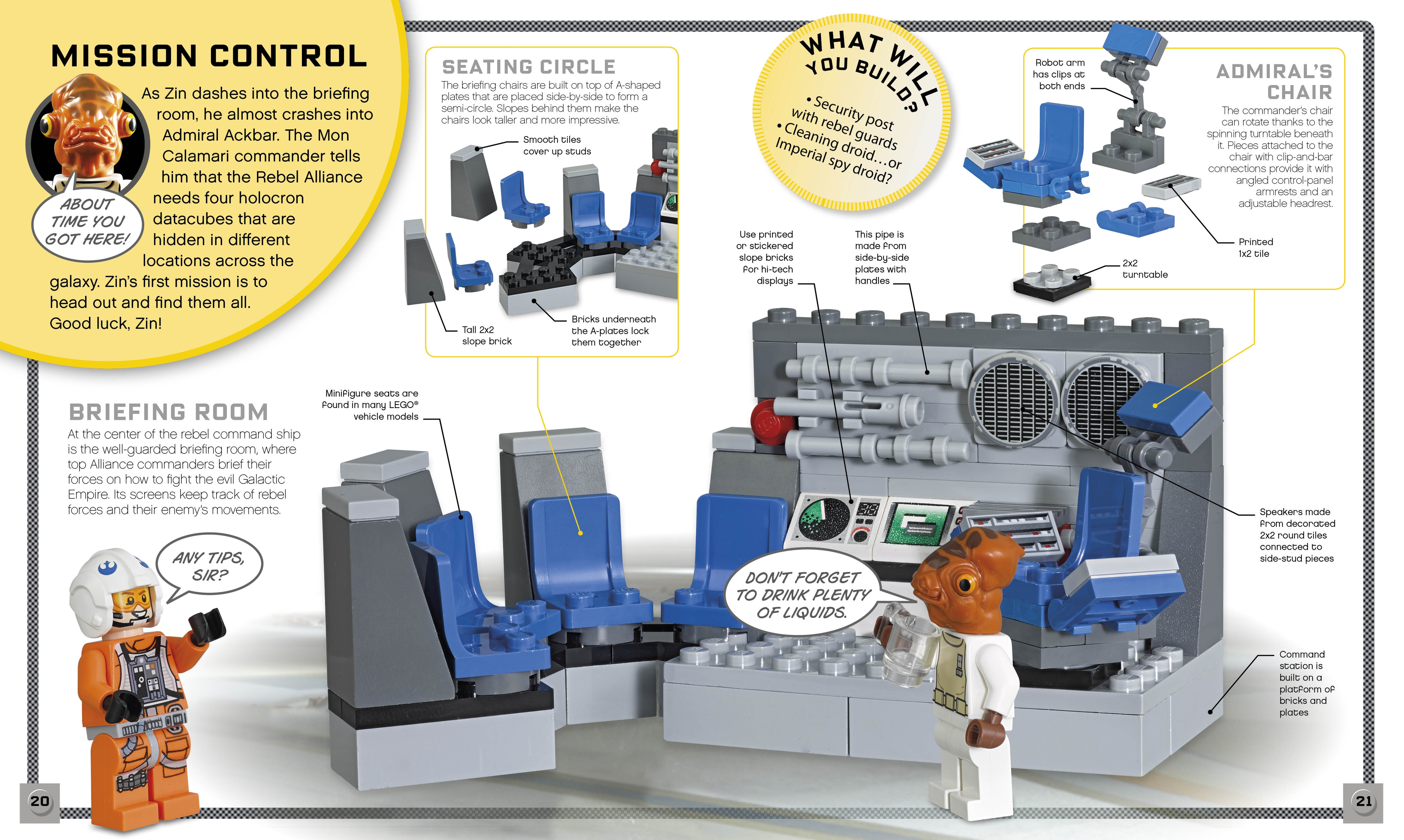 Every page has got some really neat ideas that creative builders will seize upon to make their own dioramas. There is a lot of information on how to use certain elements to create the look that you desire across a number of environments from the movies. You will find ideas from Home One, Hoth, Tatooine, Cloud City and Endor that are all a lot of fun to make, and are sure to the be start of much bigger builds.
At the start of the book there are step by step instructions on how to make your Y-Wing that is in line with the Micro Fighter builds for Star Wars that LEGO is currently up to the third series of releasing. It is a sweet little build that not only looks good, but is honestly a fun time making. A gripe that I do have is that it would have been cooler to have a lot more bricks as they certainly have the space in the slipcase containing the LEGO so that people without a load of spares could still make some of the neat ideas that are in the book.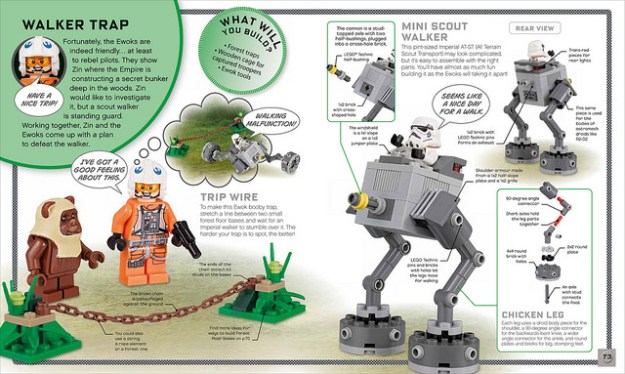 However this volume is quite literally an ideas book, so don't expect to find how to's for what you see inside. Having said that, DK have gone to the trouble of explaining in easy to follow detail just how the elements work together that any level of builder should be able to figure out. I really enjoyed the Freeze Chamber, and the alternate build for the chamber along with effects for lighting which were pretty awesome.
As you would expect with a DK LEGO book, the photos inside are fantastic, clear and vibrant. The layout is sure to grab the eyes of both the kids and adult readers alike. Each scene is populated with funny little jokes and information inserts. Bringing the scene to life is the inclusion of a lot of mini figures that are neat to see but the collector in me wishes they were in the packaging too! You can't have it all I guess.
Final Thoughts?
In summary, this book is well worth adding to the collection. Great pics and ideas abound, but for me the inclusion of some more instructions and bricks would have made this perfect. There is just too much neat stuff that cannot be executed by people who do not have the bricks. Nonetheless, it's another great release by DK.
Book Details
Title: LEGO Star Wars: Build Your Own Adventure
Pages: 80
Format: LEGO
Publisher: DK
LEGO: Exclusive Y-Wing LEGO set & Zin Evalon minifigure