Books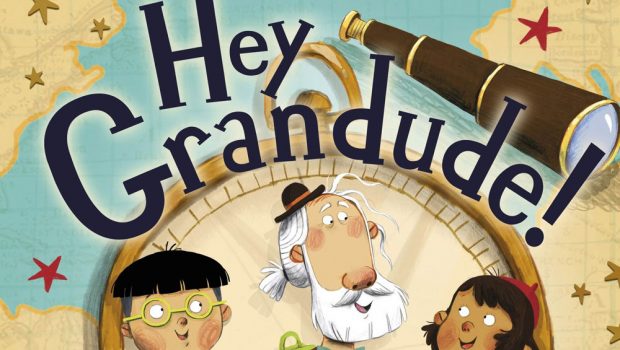 Published on October 27th, 2019 | by James Wright
Hey Grandude! Book Review
Summary: Hey Grandude! is a crazy adventure from start to finish that is both well-written and illustrated!
Written by Beatles legend Sir Paul McCartney and illustrated by Kathryn Dust, Hey Grandude! Is a totally fun book about an aging rocker, his grandchildren and the adventure that they get involved in. Obviously the story focuses on a grandfather and his grandchildren and one day something magical happens to them.
So when Grandude begins to tell his grandkids of some of the places he has visited via postcards, he decides to literally show them these places thanks to a magic compass.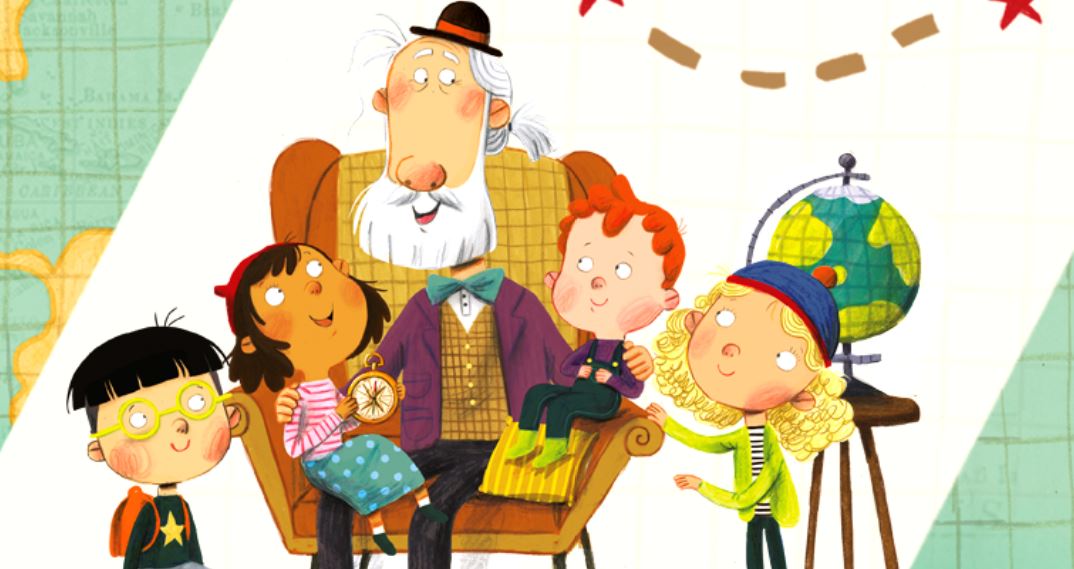 Grandude whisks his four grandchildren away on whirlwind adventures with his magic compass… Join them as they ride flying fish, dodge stampedes, and escape avalanches!
The children who go on this whirlwind adventure include Lucy, Tom, Em and Bob and the magic begins on a very rainy day as they flip through his postcards from all his travels and before you know it, he spins the compass and in a flash of magic, they are off.
From traveling on the backs of flying fish to a cowboy adventure that ends with a giant avalanche but thankfully they are saved by a flying cow! They book ends with all involved safely back at home as their grandfather puts them to sleep and while the children fall asleep in just 5 minutes from their adventures, "grandude" is a close second and dreams of their next adventure.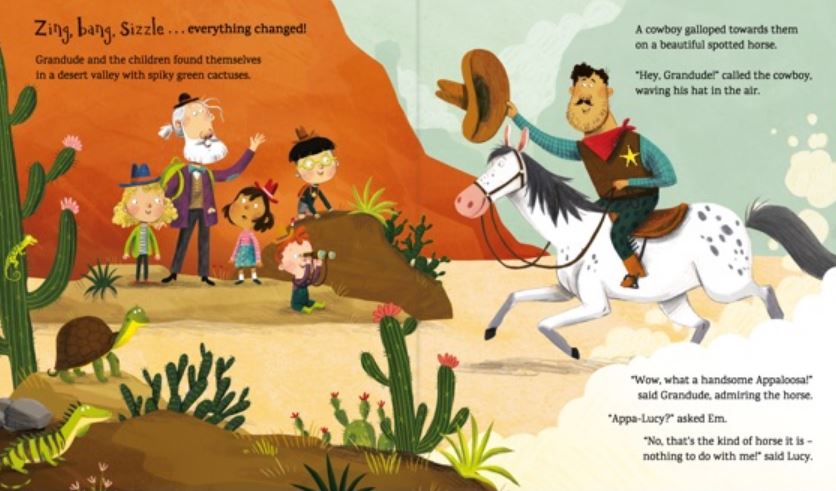 Zing, bang, sizzle… they were back in Grandude's living room.
Supporting the colourful dialogue of Paul McCartney is the stylised and detailed work of illustrator Kathryn Dust who really helps bring this story to life. The art included in Hey Grandude! almost has this cartoon-like innocence which matches the story perfectly, especially the four grandchildren who are taken on this amazing journey.
Final Thoughts?
Hey Grandude! is a fun story from start to finish and if you have a "Grand Dude" in your children's life, this story will definitely resonate with them that is not only well-written but also well illustrated.
Recommended!