Books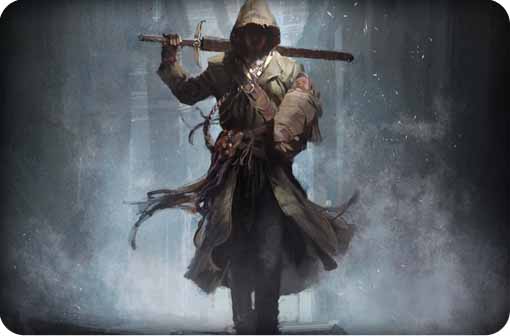 Published on April 21st, 2015 | by admin
The Vagrant Book Review
Summary: The Vagrant is a great twist to the traditional fantasy genre
The Vagrant
Author: Peter Newman
Genre: Fantasy
Publisher: Harper Collins
Pages: 400
Price: 34.99 AUD
Reviewer: Tony Smith
Author Peter Newman's latest novel, The Vagrant is a great addition to the world of fantasy that follows a nameless character (The Vagrant) who happens to be a mute and was basically abandoned by his people.
Interestingly enough, Newman combines two genres together that include the post-apocalyptic plus sword & sorcery which in essence creates this interesting dichotomy with a world that has been overrun by demons.
The Vagrant's mission is to deliver a child and a sword to the north of the world which is where the fabled Shining City rests with its elite troops known as the Seraph Knights. Unfortunately this city has also been touched by the invasion.
The highlight of this novel for me is the world building aspect of the story and Newman has successfully created this ravaged and brutal world which now lies on the foundation of what a great civilization could have been which was crushed by the demonic invasion.
Another twist to the storytelling, besides "The Vagrant" not talking at all is the inclusion of a goat which does add an element of innocence to this title, especially the dark world. It's quite an interesting view point as well. Furthermore, The Vagrant has a strong level of action and Newman successfully writes these scenes well as swords clash against swords with some spectacular action scenes.
Then you have the strange twisted demons and humans of this world and I really hope that Newman visits the world before The Vagrant which seems just as compelling as this post-apocalyptic world that we are reading about in order to find out how mankind lost the battle, even with their technological advancements.
All in all, The Vagrant works on many levels and Peter Newman definitely kicks some goals with this book.
Final Thoughts?
Without spoiling the story of The Vagrant, Newman adds quite a few twists and turns into this compelling story and even though the main protagonist does not say a world, the author really allows the reader to get inside the head of this very interesting character.
From the very first chapter you are drawn into this powerful new world which does have some parallels to that of authors George R. R. Martin and Joe Abercrombie but thankfully still distinct. Recommended!