Books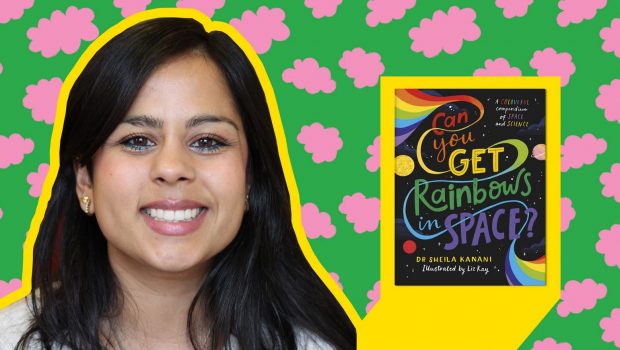 Published on March 13th, 2023 | by Adrian Gunning
Can you get Rainbows in Space Book Review
Summary: Can you get Rainbows in Space is science *somehow* made easy courtesy of Dr Sheila Kanani
From Dr Sheila Kanani and illustrator Liz Kay comes Can you get Rainbows in Space that is a colourful compendium of space and science!
The book is also presented in coloured themes that match the colours of the rainbow which starts by introducing what colours are and how do we see colours.
The first colour introduced is red as Dr Kanani starts off by informing the reader that on the visible spectrum, this has the longest wavelength and is a primary colour. Add in fun facts such as red being the colour of love and why do we need hemoglobin to even beyond, such as the red planet Mars are quite fascinating. Add in red-bottomed monkeys to red hippo sweat and as you can see, Can you get Rainbows in Space is a very informative read for people of all ages.

Orange? Why are carrots orange? As an adult, I have no idea, however Dr Kanani comes to the rescue again and states that originally carrots were purple and through domestication and genetic mutation, well… they became the carrots that we all love to eat today.
Is Green the same in every language? Originally green was grouped with the colour blue and as they ages progressed, they had to create a new word for this colour. What about animal sight and beyond the visible spectrum? Again, Dr Kanani gives us the answers in a very concise and easy to follow explanation with the book ending about rainbows and with the title of the book… Can you get Rainbows in Space?
Final Thoughts?
With school well under way and if you have a child interested in science, then Can you get Rainbows in Space makes the perfect book for inquiring young minds that is not only beautifully presented, written and illustrated but is also bursting with colours?
Fantastic!