Books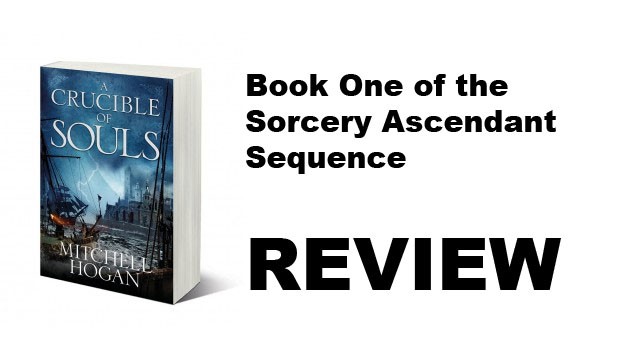 Published on July 12th, 2015 | by James Wright
A Crucible of Souls (Sorcery Ascendant Sequence #1) Book Review
Summary: A Crucible of Souls (Sorcery Ascendant Sequence #1) gives fans of this genre a much needed twist with a fresh set of eyes
Author Mitchell Hogan's debut fantasy novel has arrived with book one of Sorcery Ascendant Sequence entitled A Crucible of Souls which creates a new universe for fans of this genre. The protagonist of the story is Caldan whose parents were brutally murdered and as a result, he is raised by a group of monks and taught the mystical arts of sorcery.
Although Caldan wishes to use these skills to uncover why his parents were murdered, fate has a bigger destiny planned for him in this intricate fantasy story. At times, the book is reminiscent of books such as Robert Jordan's Wheel of Time Series and even Raymond E. Feist's Magician due to the protagonists sharing a similar destiny. It's also a coming of age story set in a fantasy setting of magic, legend and unmet destinies.
Given that A Crucible of Souls is Hogan's debut novel, the story does flow quite well but every now and then, some things don't mesh as well as they could. Nonetheless, his world building is excellent as are the characters he introduces into this new fantasy universe.
He also introduces the characters well and Caldan is a great protagonist who does get caught in the politics of this world. Although he is studying with other students of magic, the parents of these students do frown upon Caldan because of the cost involved to send their children to this island. As a result he is forced to leave the protective enclave of the monks and ends up in the magnificent city of Anasoma.
It is here where Caldan joins a local sorcerer's guild and becomes an apprentice where is indoctrinated into a world that he never knew existed from practitioners studying the lost arts which leads his training to become a Protector and for an even bigger destiny. All in all, it's a well written fantasy story and without spoiling the story too much, there's some entertaining twists and turns along the way… oh… and that ending!
Final Thoughts?
For a debut book, Mitchell Hogan should be commended on such an extraordinary fantasy world with interesting characters and a rich and diverse setting. Sure, it's clichéd and a little contrived at times but once I finished this novel, it left me wanting more. The story also ends on a cliff hanger which definitely leaves the reader wanting more.