Books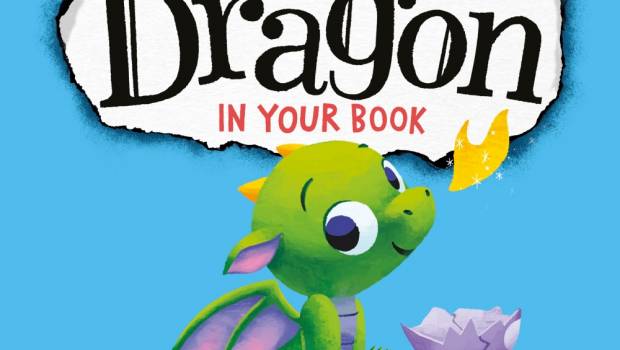 Published on May 23rd, 2018 | by Andrew Bistak
There's a Dragon in Your Book Review
Summary: There's a Dragon in Your Book is a fun interactive read about a cute little baby dragon
From author Tom Fletcher comes his new title, "There's a Dragon in Your Book" which is an interactive story about a baby dragon hiding in a book. The book starts innocently enough as it warns the reader not to turn the page but when they turn the page, they unwittingly hatch a baby dragon.
As a result, this baby dragon then gets involved in all sorts of mischief and when the baby accidentally breathes fire, it is up to the reader to help blow it out which makes this fun situation get out of hand quite quickly. Needless to say, younger readers simply adore the interaction!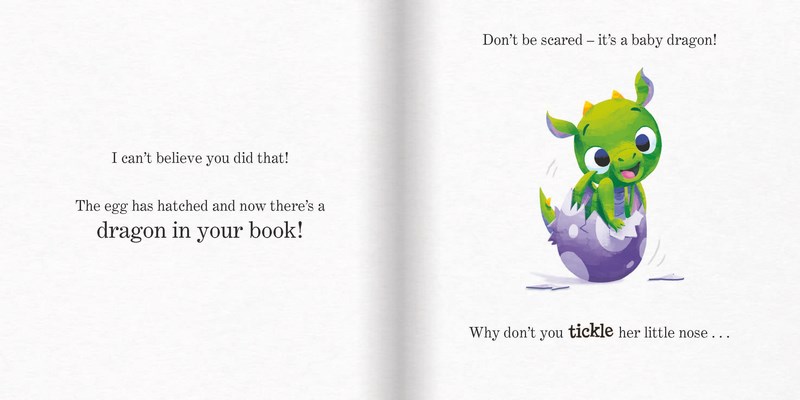 Furthermore, the book is very well written and even though each page only contains a short sentence, it's quite descriptive in what it is trying to achieve and help adds to the overall interactivity of the book.
Also, Tom Fletcher aims this text at the reader that draws you into the hi-jinks of this baby dragon, even some laughs along the way. Adding to the story is the beautiful yet simplistic art that is not only quite colourful but helps bring this baby dragon to life… oh and the ending is pure chaos!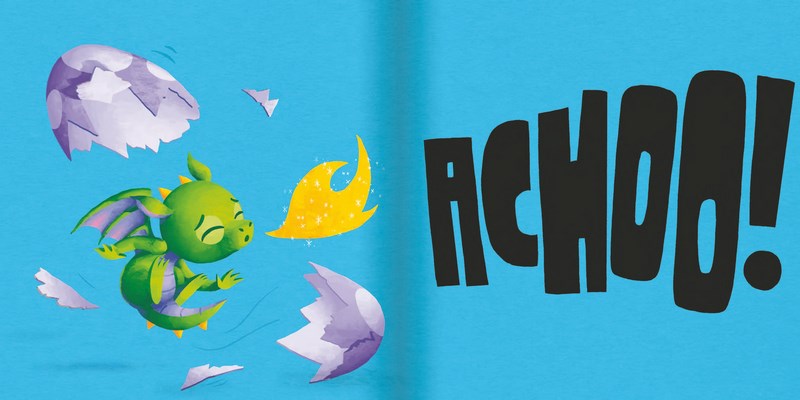 Final Thoughts?
Children will simply adore "There's a Dragon in Your Book" as it talks directly to the reader. Overall, it's well written and is accompanied by some perfect images that really makes it feel like there really is a dragon in the book.
A true treat!