Books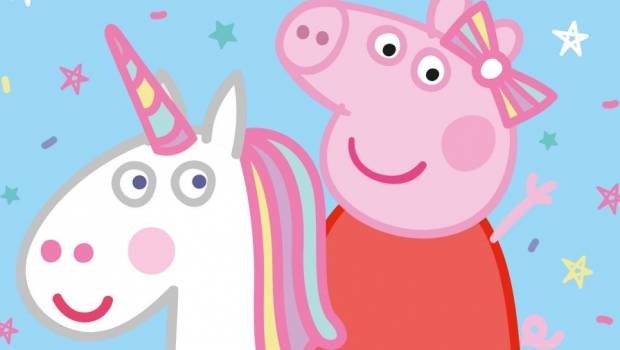 Published on June 23rd, 2018 | by Andrew Bistak
Peppa's Magical Unicorn Book Review
Summary: A magical wish for Peppa and her friend as Horsey Twinkle Toes is transformed into a unicorn
Peppa's Magical Unicorn is a beautifully presented book from Penguin and also happens to be quite glittery with its sparkly cover that kids will thoroughly enjoy. This story follows our favourite piglet Peppa as she has a sleep over with her friend Suzy Sheep. As it is raining in the story, both Peppa and Suzy create all sorts of fun indoors until one of their games involves Horsey Twinkle Toes.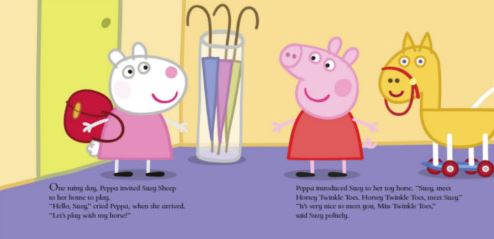 Both Peppa and Suzy wish that Horsey Twinkle Toes was a unicorn which is over heard by Daddy Pig who also reads them a story about these mythical creatures before sleep. So when Peppa and Suzy finally go to sleep, Daddy transforms Horsey Twinkly Toes into a magical unicorn and the next morning, these baby animals scream in joy when they discover that they now have their very own magical creature.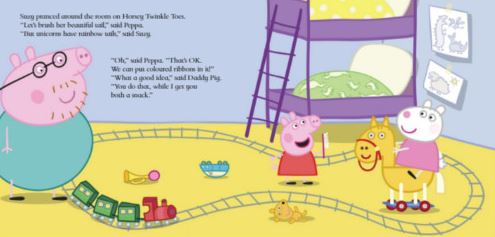 The story ends with Daddy Pig falling asleep at the dining table during breakfast as he was up all night transforming Horsey Twinkle Toes into a unicorn and needless to say, Peppa had a truly magical adventure with her friend Suzy and their new unicorn.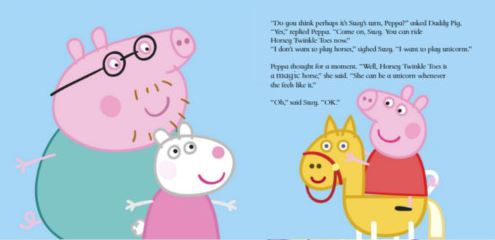 Final Thoughts?
Peppa's Magical Unicorn is a very enjoyable story with some beautiful full page images and engaging text that draws you into this transformation "tail" that really made magic happen for Peppa. Definitely one for fans of Peppa Pig that successfully channels the TV show in printed form.